New York Strip with Morel Mushroom Sauce
Pair your New York strip with a sauce made from onions, garlic, morel mushrooms, thyme and white wine. Then complement your dish with a side of grilled asparagus.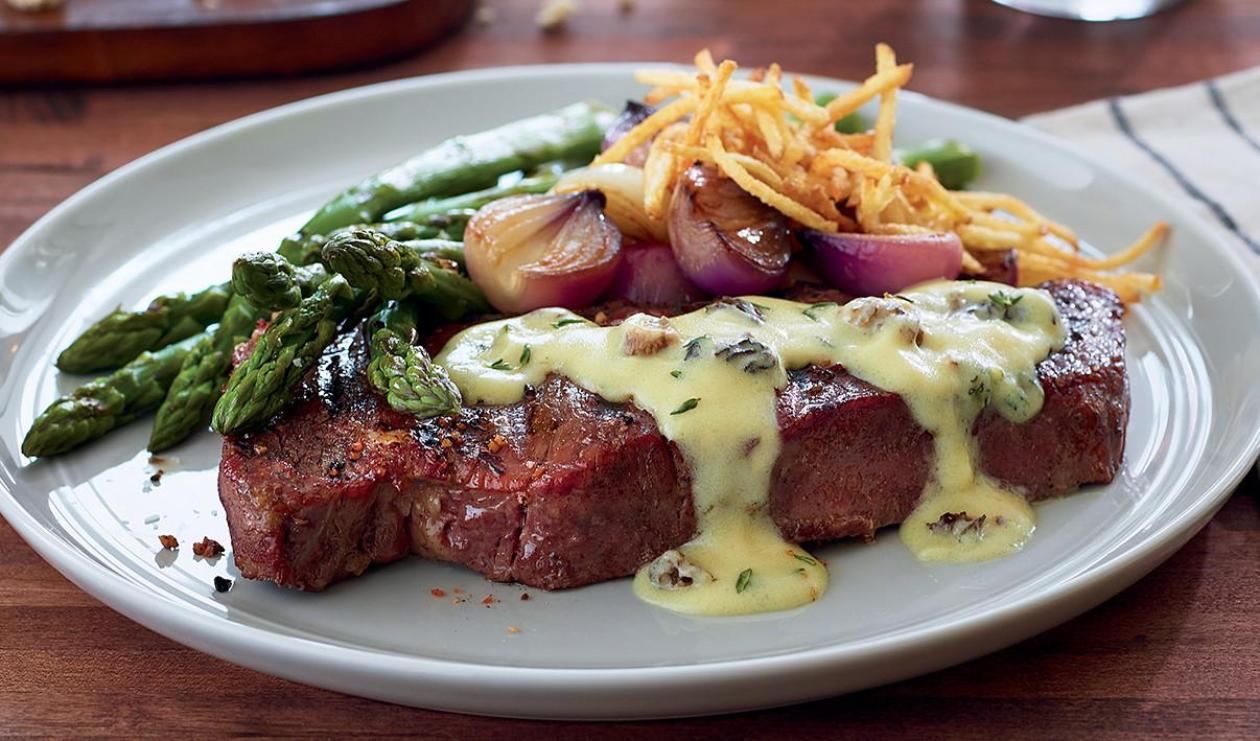 Ingredients
Prepare the Steak
Kosher salt and black pepper to taste

New York Strip Steaks

10 each
Prepare the Sauce
Garlic clove, minced

2 each

Extra virgin olive oil, as needed

Onion, yellow, small dice

1 each

Morel mushrooms, finely chopped

0.5 cup

Knorr® Hollandaise Sauce, prepared

2 cup
Preparation
Prepare the Steak

Prepare steaks to desired doneness.
Arrange steak on a plate with desired sides, slicing before plating, if desired.
Spoon sauce (sub recipe below) over steak and serve.
Consider complementing your dish with a side of grilled asparagus.

Prepare the Sauce

While the steak rests, add extra virgin olive oil to the pan the steak was cooked in over medium-high heat.
Add onions and mushrooms and cook until onions begin to caramelize.
Add the garlic and cook a minute more.
Deglaze the pan with white wine. Reduce by ¾.
Add the prepared hollandaise sauce and season to taste with salt.