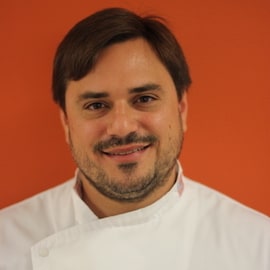 When it comes to delivery, it turns out there are tried-and-true favorites. Using the DoorDash Trend Report¹  our expert team of chefs provide tips on the most popular dishes your diners are looking for, and offer new twists that will make people come back for more!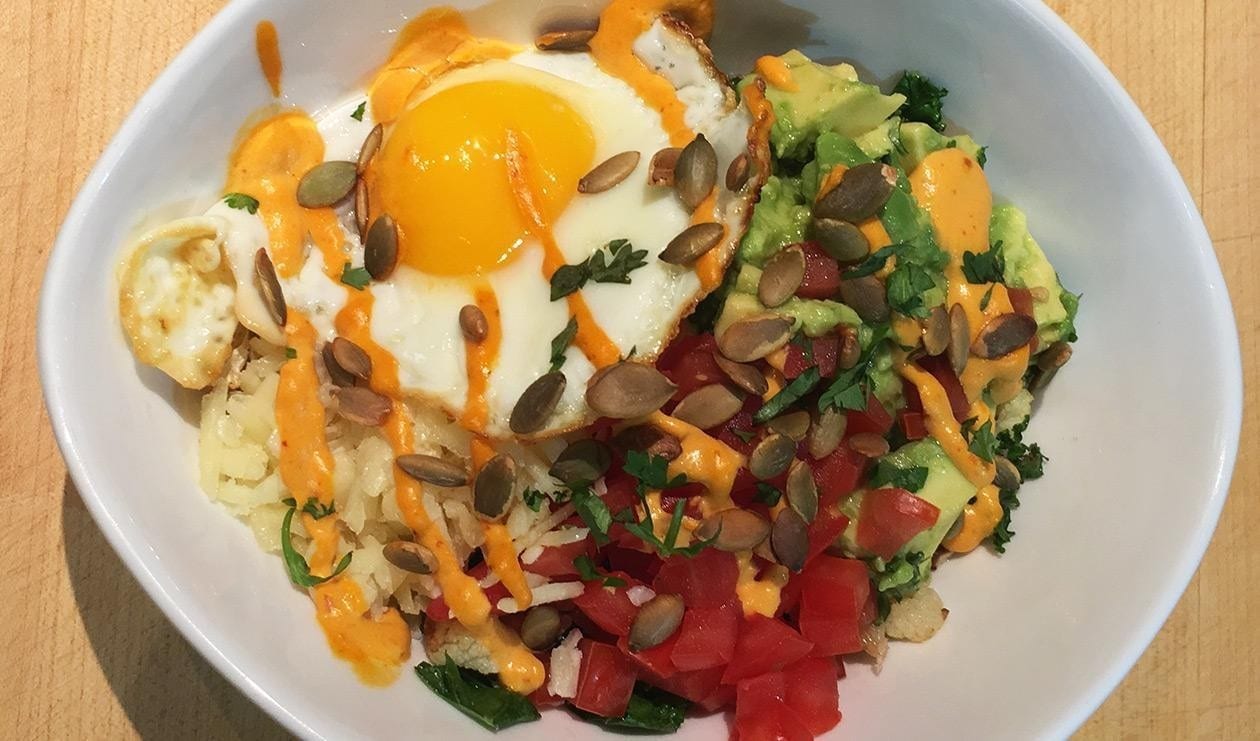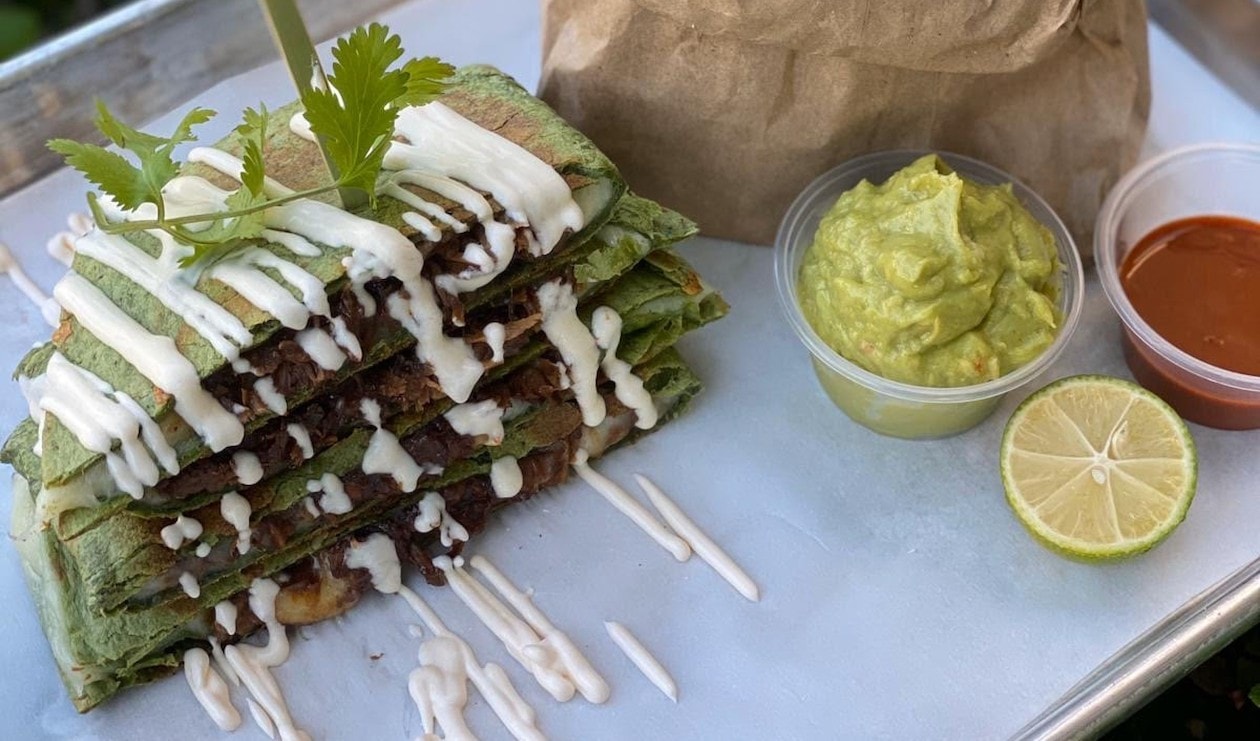 #2 Tacos and Quesadillas
Diners are turning towards options that keep mealtime fun and exciting, and having your own signature taco item or set meal is a great way to provide these options.  
Get the recipes for the Tacos and Quesadillas.
CHEF TIP: Demi Glace is great for braising any tough cut of beef. Try to look for options like chuck or pectoral beef, which are usually fairly priced and can be used across a variety of menu items – offering no waste and guaranteeing big flavors that will leave your guests wanting more! Learn more about how Demi Glace can help you bring flavors and optimize your operations here.

DELIVERY TIP: Make taco night a DIY event for your guests by packing tortillas separately, preferably in foil. Offer family meal deals with 2 proteins, 2 sides/sauces and options to upgrade or add guacamole/chips for a full meal.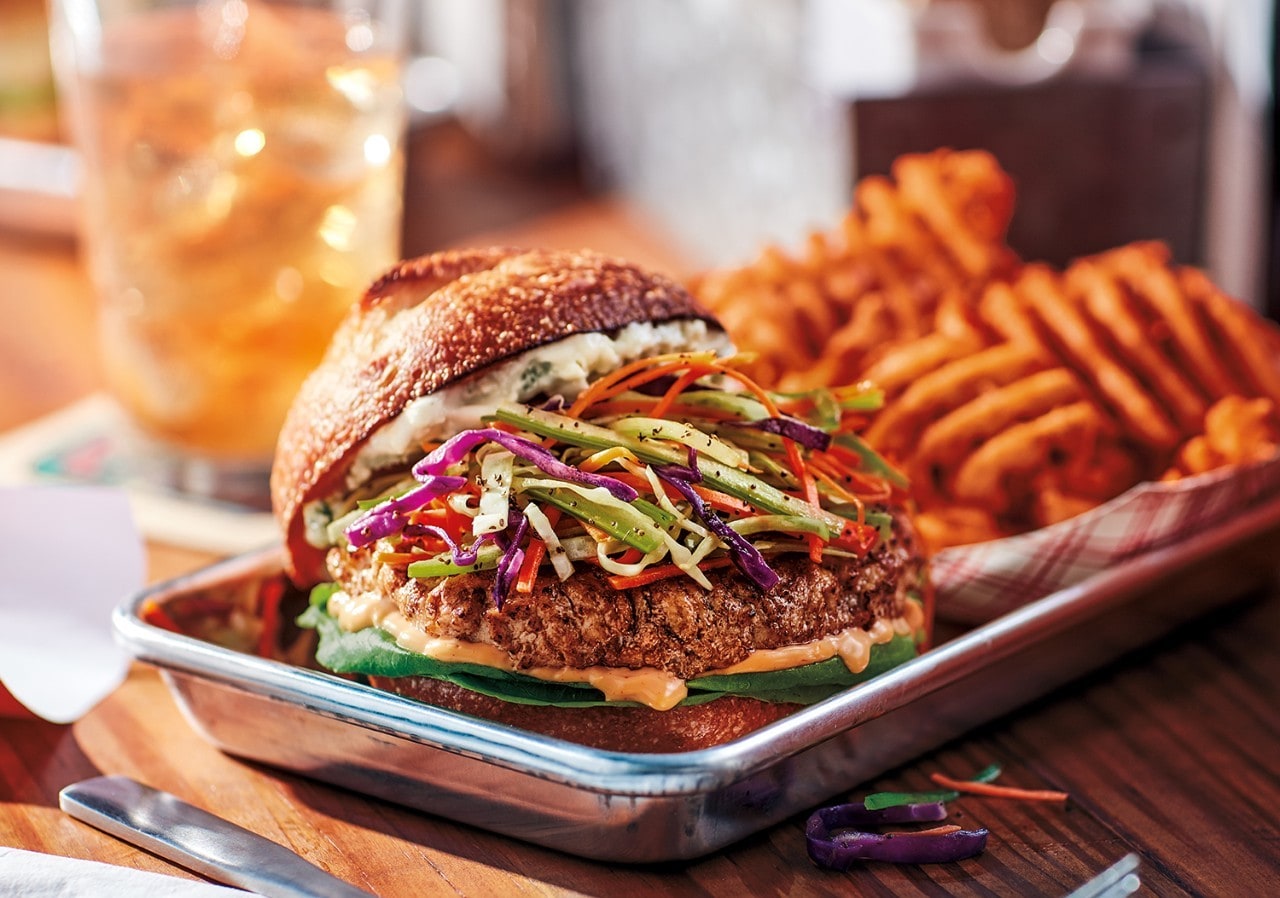 #3 DIY Burger and French fries (guest picks the toppings and style of fries)
For a delivery-friendly option that lets guests customize their meals, offer DIY Burgers and Fries meals where your guest can choose toppings and styles themselves. 
CHEF TIP: Use mayonnaise instead of butter when toasting your bread buns to add extra texture and flavor. Make a signature sauce with your mayonnaise, or offer convenient stick-packs to allow your guests to DIY their toppings. Use loved and trusted brands like Hellmann's to show your guests the high quality product you're producing. Learn more about what Hellmann's mayo can do for you here.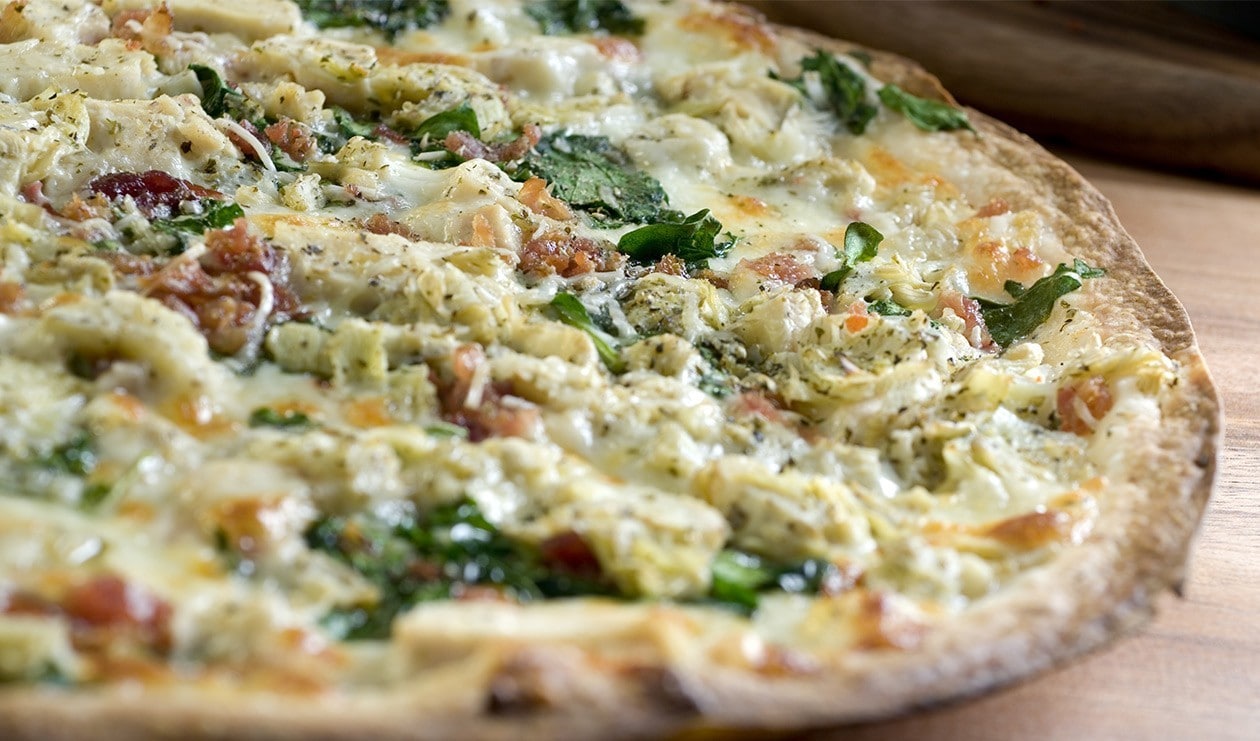 #4 Pizza (Bonus Points if it's "Create-Your-Own"!)
Who doesn't love a good pizza night? Aside from offering customization options, upgrade your guests pizza options by trying new and innovative options – like our new Pizza Bianca recipe which uses a cream base/bechamel sauce to boost flavors and add innovative variety.  
Get the recipe for the Spinach, Artichoke and Bacon Pizza.
DELIVERY TIP: Offer dipping options as add-ons to your menu to give your guests the flavor combinations that they crave. Try putting Hellmann's Ranch in a souffle cup, or experiment with other sauces to create innovative options.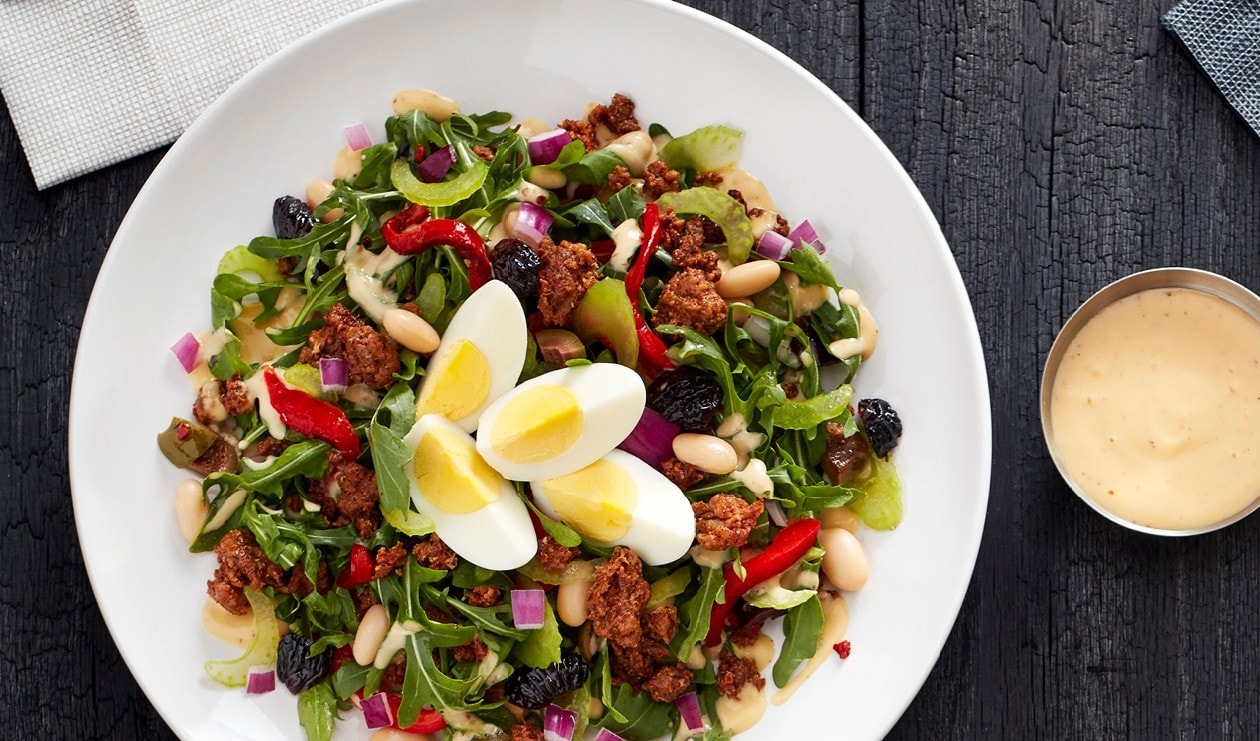 #5 Salads (Caesar, Cobb, Greek, Taco, etc)
For the health-conscious diner, salads have always been a go-to meal to enjoy a variety of flavors and textures and maintain great nutrition. If you're offering different ethnic meal options on your menu, try creating fusion salads to keep variety – like Taco salads, Greek salads, etc. You can also try combining popular protein options on your menu as an add on to your salads, such as Salmon, Chicken, Steak, etc.  
Get inspired with the Chorizo, White Bean and Oil Cured Olive Chopped Salad recipe.
CHEF TIP: Shelf stable dressings are great to offer during this time. Hellmann's Bulk Dressings are easy to use in a variety of applications, and can help you with labour and cost. Check out the different options Hellmann's Bulk Dressings can offer here.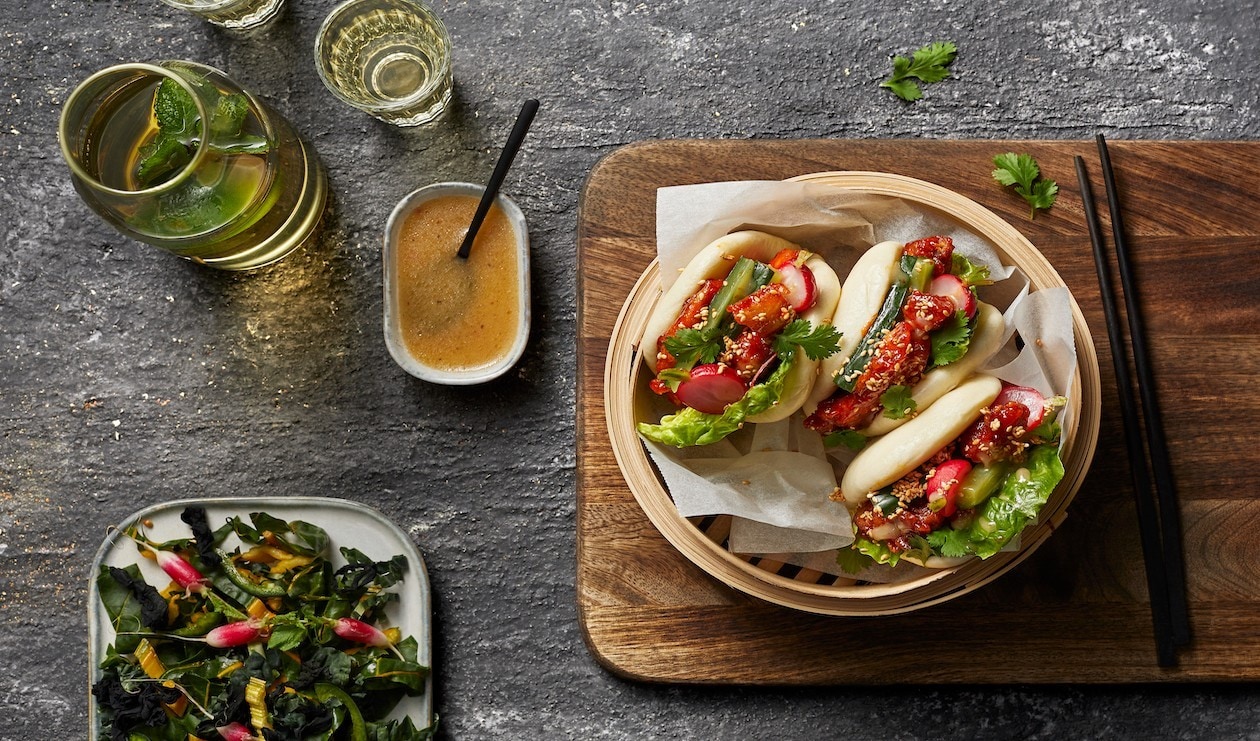 #6 Lemon Za'atar Fried Chicken Bao
For the indulgent diner, nothing defines comfort food better than a hearty sandwich. Offer innovative twists like creating a signature fried chicken option, using bao buns for fun formats, and provide your take on well-loved staples like Philly Cheesesteak and Cubanos.
CHEF TIP: Combine flavors from across the world to offer signature options that will take your guests by surprise. Take advantage of the rise in popularity of fried chicken sandwiches, and try our Lemon Za'atar Fried Chicken Bao recipe.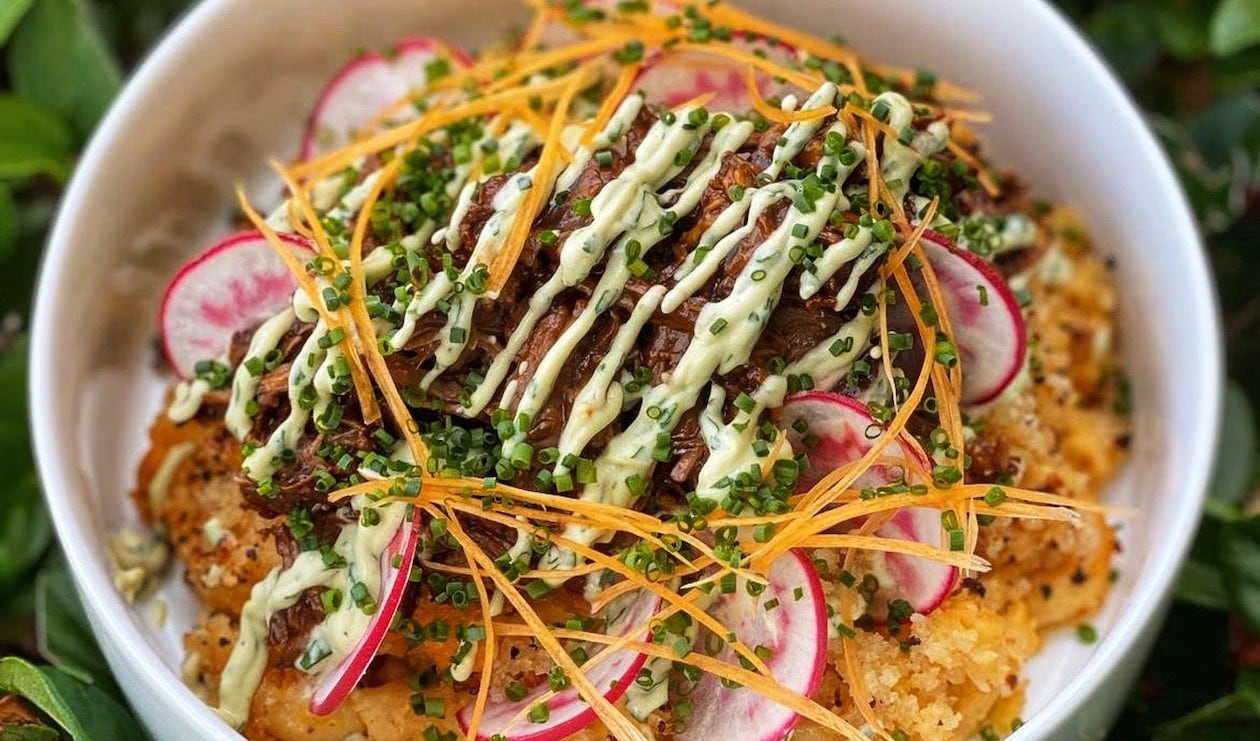 #7 BBQ Beef Mac Bowl
Another family favourite, a hearty pasta dish can be offered in bulk as part of a meal deal, can be made customizable by offering your guests interesting add-ons to make it their own (try something like house-charred serrano salsa for a spicy kick, or bacon bits for a savoury twist), and are always well-loved at any meal occasion. They can even be turned into on-trend bowl options, like our BBQ Beef Mac Bowl.
CHEF TIP: Use easy and practical shelf stable products like Knorr Soup Du Jour Mac and Cheese to help with your labor and prep – just add water! You can also upgrade your pasta offerings with add-ons like side-salads and fresh breads.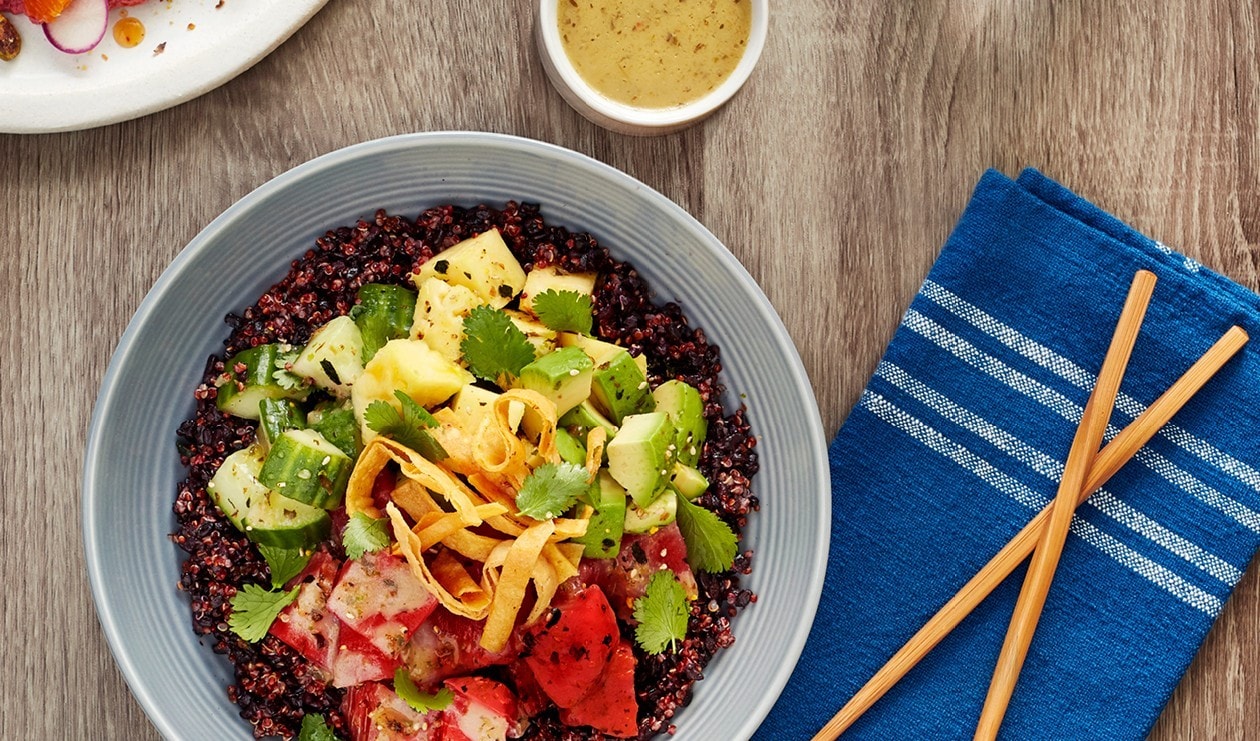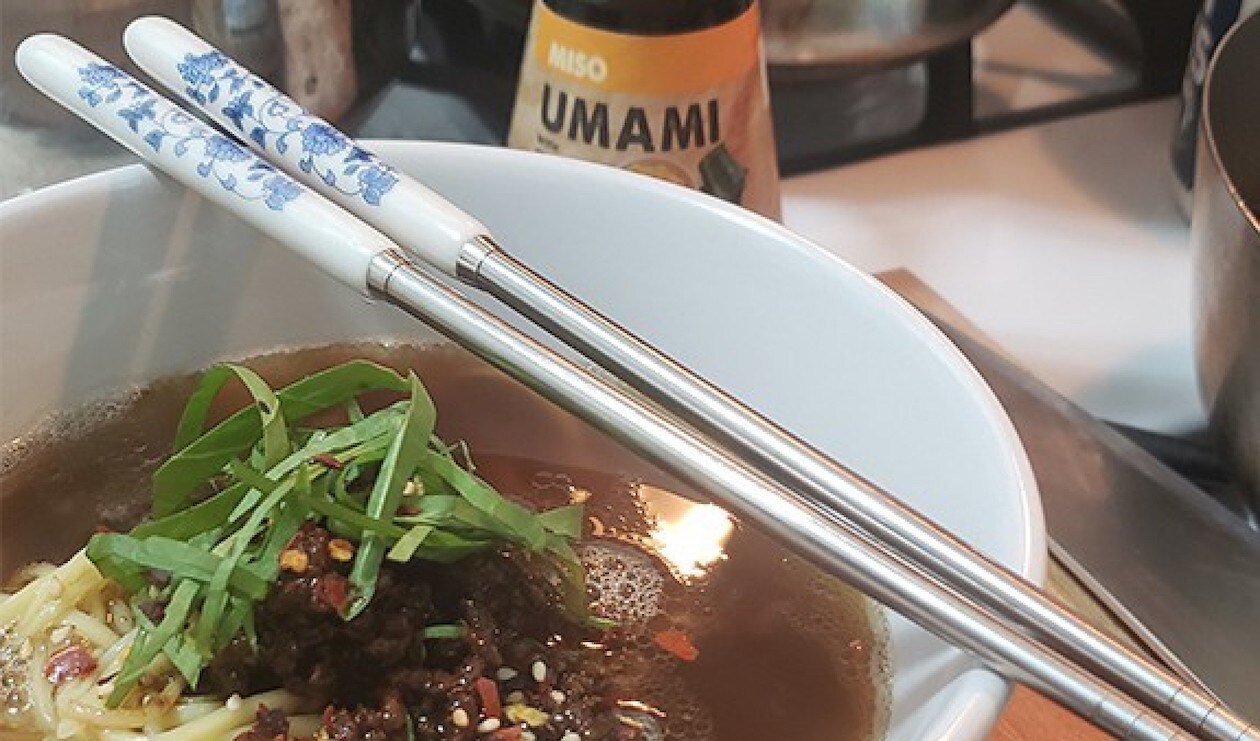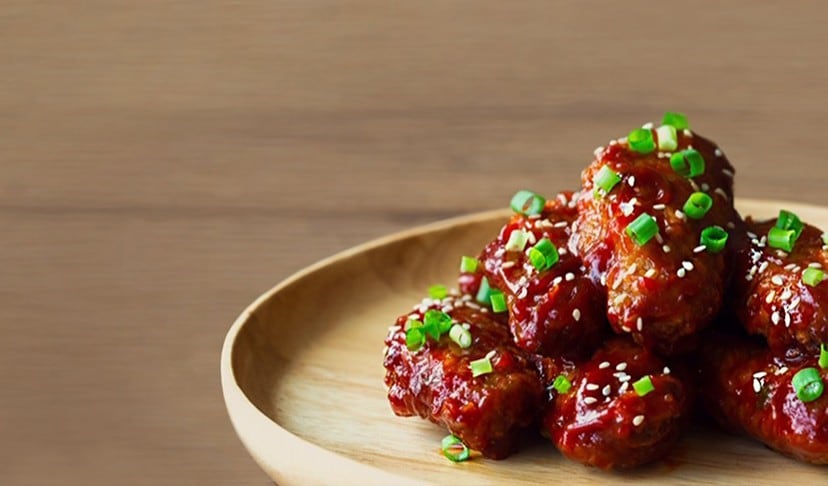 #8 Tuna Poke Taco Bowl with Pineapple and Pickled cucumber
Bring new flavors to your regular clientele with the ever-trending poke bowl – a healthy meal option that doesn't disappoint on big flavors and textures. 
Need some inspiration? Try our Tuna Poke Taco Bowl with Pineapple and Pickled Cucumber. For a traditional Poke Sauce, try Hellmann's Sesame Thai Vinaigrette, mixed 1:1 ratio with Low Sodium Soy Sauce.




 
#9 Spicy Noodle Soup
A classic comfort food, ramen is always popular on delivery for its big flavors and DIY-appeal. Check out our Spicy Noodle Soup recipe for inspiration on how to add your signature spin to this great dish.
CHEF TIP: The most important component of a great Ramen is the broth. Make prep easy by using Knorr Professional Liquid Concentrated Bases to save time and labor. Add depth to your broth with unique flavor enhancers – Knorr Professional Liquid Seasonings can facilitate new twists within the same base. Try our Miso-Umami, Earth, Heat and Roast varieties. Always pack your garnishes and broth separately to maintain the integrity of your ingredients.

 
#10 Honey Roast Sesame Chicken Wings
Whether it's family wing night or one of your diners is just looking for the simple pleasures in life, chicken wings are always a takeout-friendly offering that you can dress up with your signature flavors. 
CHEF TIP: Dress up your wings and offer new and exciting flavor combinations to keep your regulars coming back for more. Knorr Professional Intense Flavors liquid seasonings offer a broad spectrum of flavour dimensions, making it easy to tweak your current sauces and or dressings. Try adding Miso Umami to your Ranch for some excitement and innovative menu options!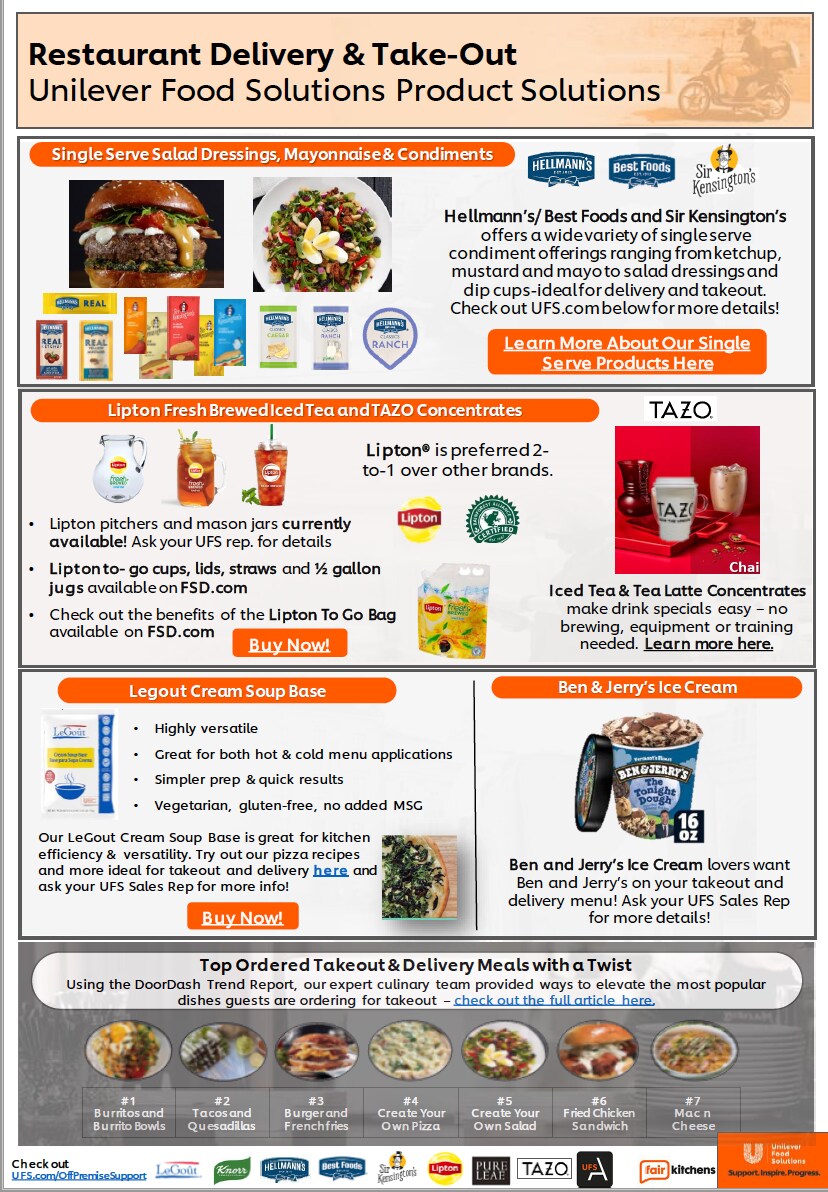 5 Star Delivery and Takeout with UFS Product Solutions
Keep safety, versatility, and efficiency with Hellmann's and Sir Kensington's portion control packets, Knorr soups, Lipton teas, and TAZO teas.
Download Now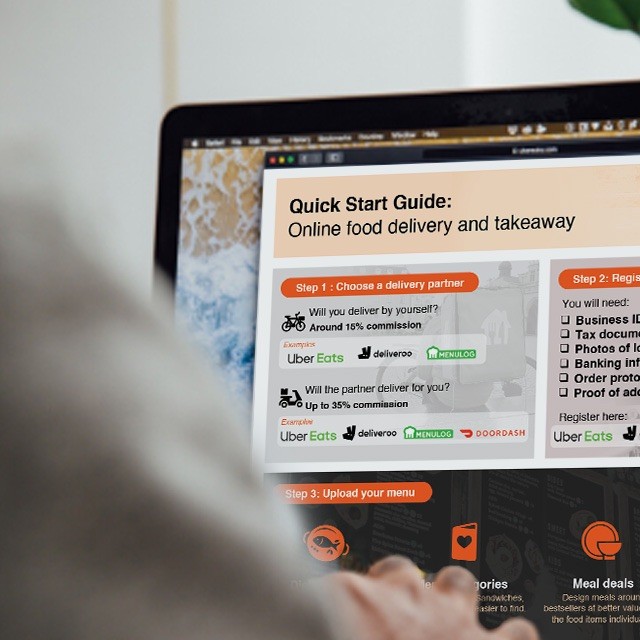 FREE Guide: Getting Started with Food Delivery
Grab your free download with 5 steps guiding you on how to get started with online restaurant delivery and how to connect with your customers.
Download Now