Seared Black Cod with Grapefruit Relish
The delicate, buttery fish is marinated in sweet umami flavor, accented by the refreshing citrus relish.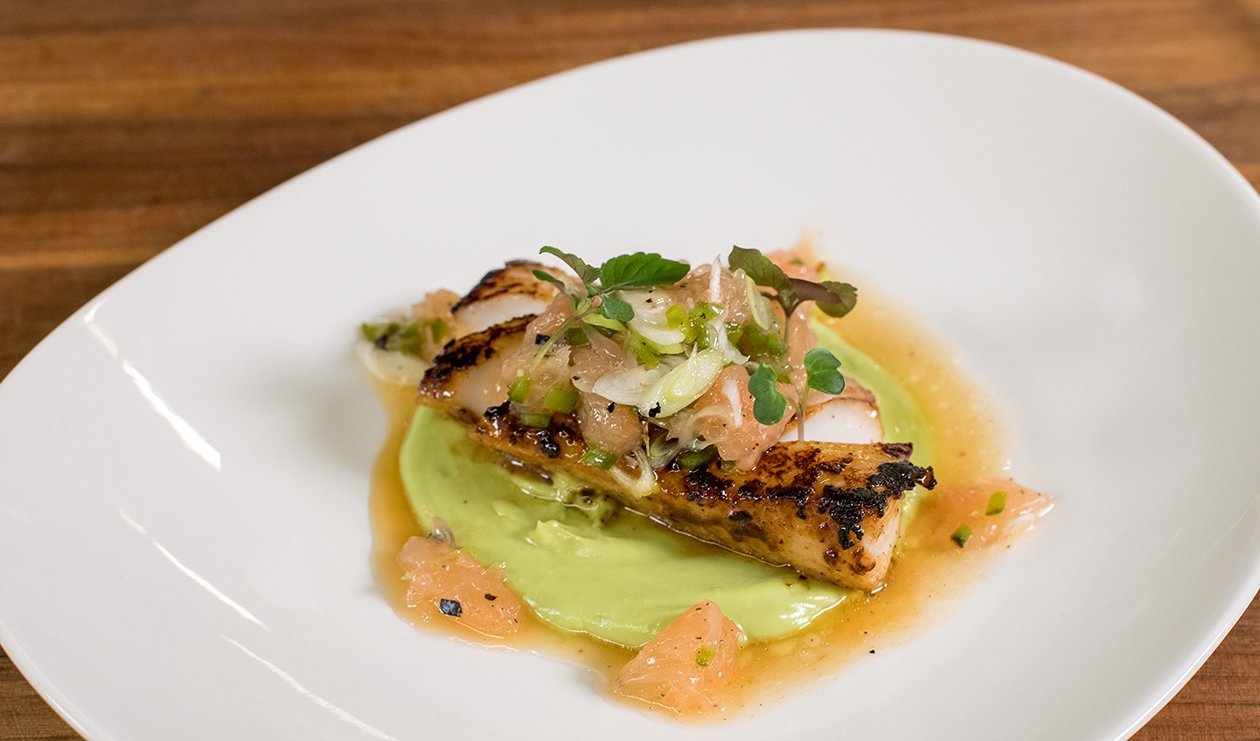 Ingredients
Grapefruit Jalapeno Relish
Onions, green, sliced

0.5 cup

Grapefruit, segments, diced

2 cups

Salt and Pepper, to taste
Avocado Cream
Bird's Eye Chili, medium

1 each
Prepare Seared Cod
Black Cod (6 oz each)

10 pieces

Grapefruit Juice

0.25 cup
Preparation
Grapefruit Jalapeno Relish

Char the jalapeno on a grill or over an open flame. Once cooled, seed and mince.
Combine with all remaining ingredients and refrigerate until ready to use.

Avocado Cream

Combine all ingredients in a food processor and blend until smooth. Keep refrigerated until ready to use.

Prepare Seared Cod

In a bowl combine all ingredients and marinate cod, refrigerated, 30 minutes.
Pan sear cod until desired doneness.

To Serve

Serve Black Cod on top of avocado cream and top with grapefruit relish.