Loaded Cajun Poutine with Andouille Sausage
Thick-cut fries tossed in Cajun seasoning and topped with spicy andouille sausage, fresh cheese curds and poutine gravy.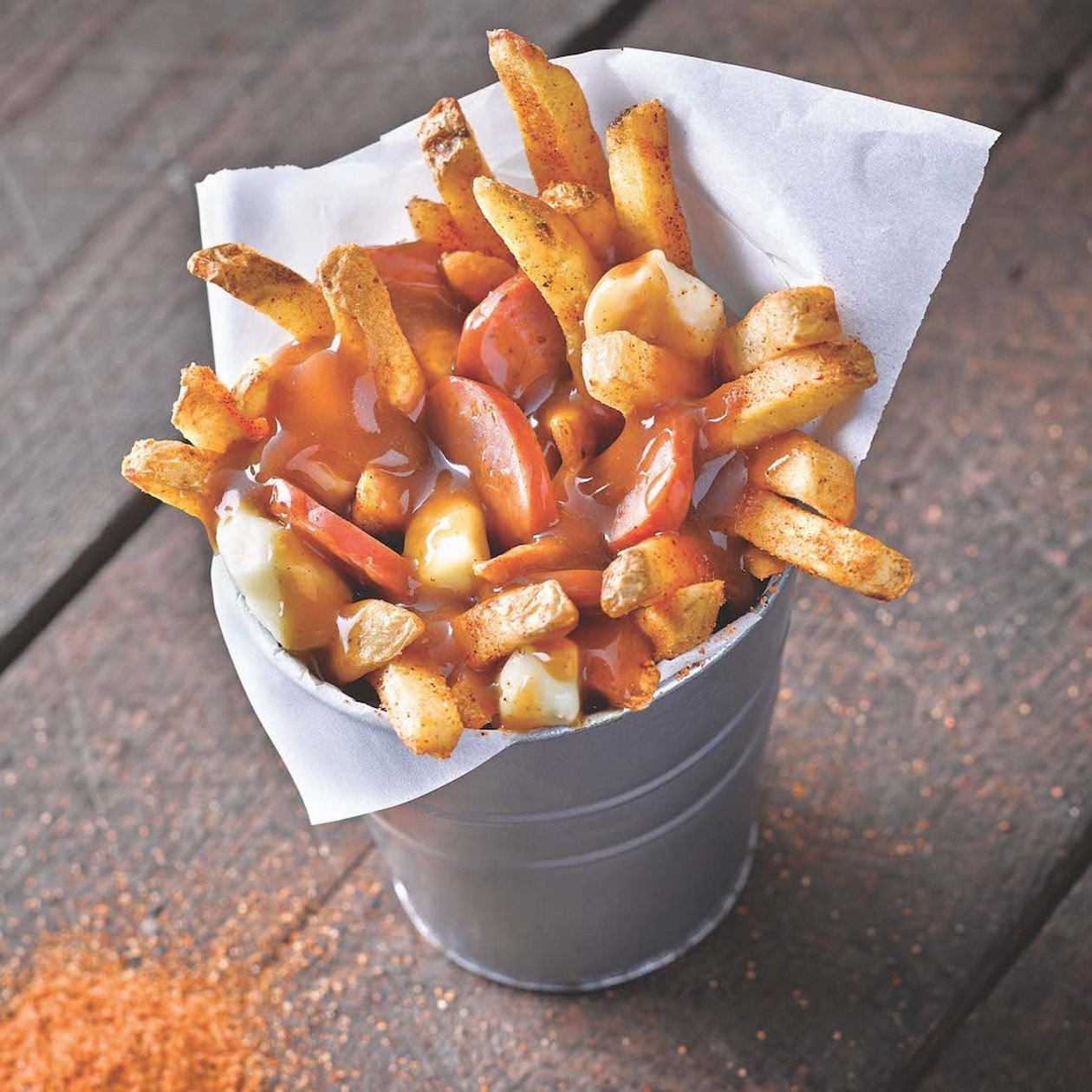 Ingredients
Prepare The Dish
French fries, fried

10 oz

Knorr Poutine Gravy, prepared

3 oz

Cheese Curds, white, fresh

2 oz

Andouille sausage, cooked, sliced 1/2 inch bias cut

3 oz
Preparation
Prepare The Dish

Yield: 10 (12.8 oz.) servings | Prep Time: 14 minutes

In a bowl, toss fries onto a plate, cover with half of gravy and top with cheese curds and sausage.
Ladle remaining gravy over the top.
Serve immediately.