Caldo De Res (Mexican Beef Soup)
An authentic, hearty Mexican beef soup that is slow cooked with beef chuck shoulder or bone-in short rib meat, chayote (Mexican squash) and fresh corn.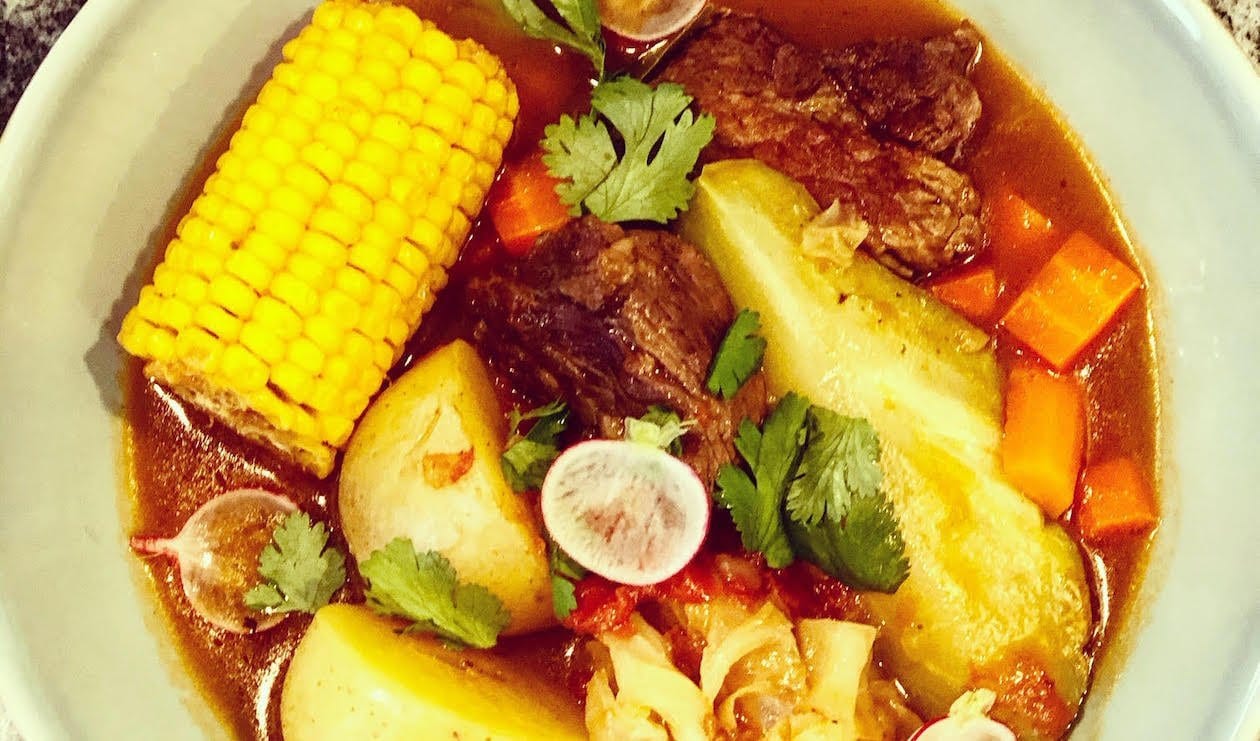 Ingredients per serving
Prepare Caldo De Res
Beef Shank or Chuck Roast, cubed

3.5 lbs

Onions, large, diced

2.0 each

Diced tomatoes, 29 oz can

1.0 each

Carrots, large, chopped

3.0 each

Large Yukon Gold Potatoes, diced

3.0 each

Ears of Corn, husked, cut into thirds

4.0 each

Chayote squash, quartered

3.0 each

Green cabbage, quartered

1.0 each

Cilantro leaves, fresh, for garnish

Radishes, sliced, as needed

As needed Jalapenos, sliced
Preparation
Prepare Caldo De Res

Season meat with black pepper. In a large pot, sear meat until browned. Add tomatoes and ½ of the Knorr Caldo De Res prepared broth, cover with lid and let it simmer for 1 hour or until meat is fork tender.
Pour in the remainder of the broth, and add all the vegetables along with the cilantro, making sure all the vegetables are submerged in the broth and cook for about 10-15 min.
Once all the vegetables are cooked, serve in large soup bowls and garnish with sliced radish, cilantro leaves and jalapeno slices.