Conveniency Unwrapped: E-Delivery Service Apps are on the Rise
85% of restaurants don't deliver1 (and only 30% of restaurants in New York offer the service)2. Mintel says 52% of consumers enjoy getting takeout or delivery from full service restaurants and that time savings must outweigh potential concerns about cost or quality. Chef Jill Houk points out, "Whenever a restaurant doesn't deliver, there's the feeling that you're leaving money on the table. And you miss out on possible new diners. But there are risks. You have to account for more labor to take new orders and cook the food. The business is less predictable that your current restaurant operations."

But some restaurants have a difficult relationship with the idea of delivery. It simply isn't for some, while others are designed just for this purpose. There's a growing number of "ghost" or "digital" restaurants that only deliver. From a chef's point of view, there are serious concerns about how the food travels. That is, will the eating experience be diminished because of what happens once the meal leaves the restaurant? Chef Jill Houk says, "Yes, these services have systems in place for keeping food at the right temperature. But when the food leaves your door, it's out of your control. And that can be scary." From the consumer standpoint though, people are used to getting their way. They want restaurants' offerings on their own terms and at their own convenience. 

If your operation wasn't designed for delivery, some of these can help you get the service off the ground. And if you do offer delivery, these can help you expand your audience.

Feature your restaurant on this app and Uber promises that they  will get it to your customer within 30 minutes. You and your customers can even track each order from the floor right to the customer's door.

When your restaurant and menu are on this app, Amazon will send your customer's order to you and then pick it up and deliver it within 1 hour from ordering. Customers can also order through Alexa, making it even easier.
Amazon Prime Now currently partners primarily with local independents in the American cities where the service has launched, such as the Harbor Town Pub in San Diego, California. In the UK, Amazon is partnering with chains such as Strada, Gastronomica and Planet Hollywood, and offers free delivery for Prime members.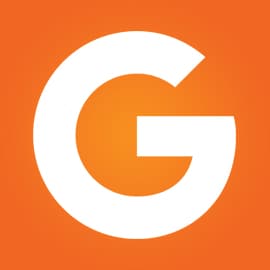 Google Restaurants
The service allows users to order food directly through Google Maps/Business and utilizes food delivery services in the area.
They've partnered with Seamless, Grubhub, and ChowNow (among others) to offer delivery through Google search results. Among the chains customers can order through Google include Bareburger (Seamless), Subway (Seamless), Checkers (Seamless), Rosati's (Grubhub), Hooters (Grubhub) and Popeye's (Grubhub).
Make PostMates a preferred delivery service for your operation and they will courier to your customers. Most Focus Brands concepts have partnered with Postmates to offer delivery, including Auntie Anne's, Cinnabon, Carvel, and Moe's Southwest Grill.

Contribute to Sustainable Practices by Fighting Food Waste

Fighting food waste is an ongoing project. These apps provide tools to help you combat waste.
Post your excess food on the site and determine the price for resale and the app allows customers to buy excess food to prevent waste.

Post excess food on the site and aid organizations can work with your restaurant to rescue the food for other organizations who help the food-insecure.

Be Quickly and Easily Found with Niche Restaurant Apps

If your restaurant fits a unique niche, look for apps that cater to that area to target a specific audience.
This app allows customers to search restaurants by the variety of food they serve (gluten free, low carb, paleo, etc.) for customers who are looking for a quality food.