Social media done right is a powerful and affordable marketing tool. Whether it's mouth-watering photos of your dishes, behind-the-scenes videos in your kitchen, or creative posts about your specials, give your followers something to talk about by using social media. Through shareable content, restaurants can increase awareness and encourage diners to come back for more.
According to a 2023 Food Trends Datassential Report1 67% of gen Z has taken a video of a dish at a restaurant or meal at home and 1 in 3 operators has posted a video of their business online. Social media has the ability to connect, share and inform. It brings people together to cultivate and strengthen relationships, enhance experiences, and promote new ideas. Chef Javier Plascencia adds, "I find that I'm able to see what other chefs are cooking or what ingredients they're using mostly through Instagram. I message a lot of chefs through Facebook and Twitter as well to talk about ingredients, and techniques. Social media is huge right now; for me it's a very important tool to have." It's the perfect space for your restaurant to share what makes it so special, to tell its story, to highlight what makes you unique and authentic. When done right, it can be an indispensable marketing tool. When it's misused… well, you've probably seen the results of that.
Regardless of the platform, keep basic information up to date. Ensure your hours are accurate, post when you're closed, and let guests know when new menus rollout.

The spirit of social media should be to enhance the users' experience. Ask yourself if a post will brighten someone's day—or annoy them.
Social media is a conversation, meaning users are going to ask questions. You'll want to be sure to respond quickly to questions and comments. Think of it as an extension of face-to-face customer service.
83% of Americans viewed food and recipe content on social media platforms such as TikTok, Instagram, and YouTube, with 61% viewing content weekly or more often, according to an Instacart survey of over 2,000 U.S. adults conducted by The Harris Poll.
According to Sproutsocial1: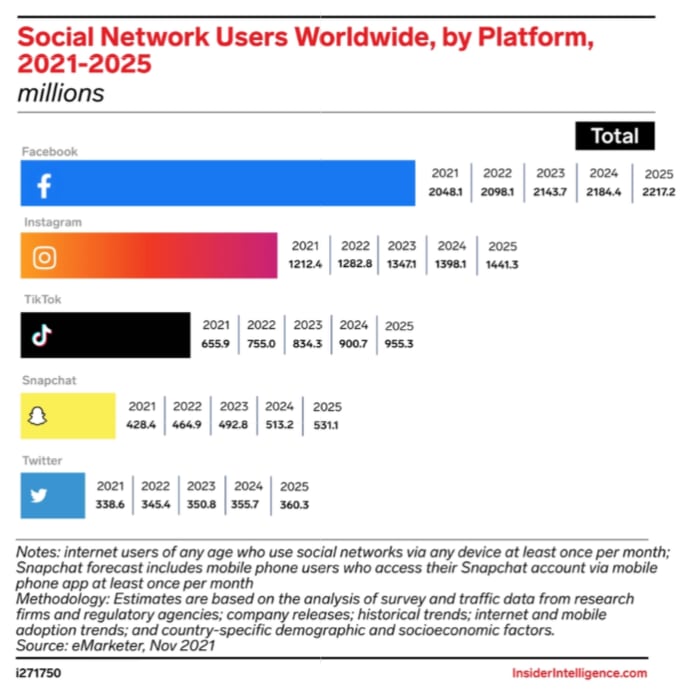 According to a BrightLocal Consumer Review Survey 20162:
53% of consumers search for local businesses at least one time per month (versus 43% in 2015).
Restaurant/Cafe reviews were the most popular business category.
Getting Started
Before you dive into the world of social media, think strategically about where your guests are spending their time. It's better to select 2-3 platforms and do them well rather than spread yourself thin. Decide what your content strategy will be on each platform—keeping in mind users go to the sites for different reasons.
Best Practices by Platform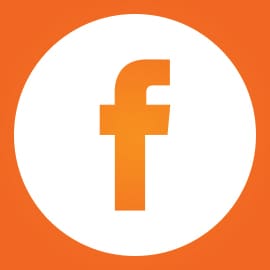 Facebook
Over 80% of restaurant owners use Facebook to reach new customers by advertising on Facebook because it enables them to target and cater to a specific demographic like choosing to only show your ad to people who live in a certain area, who have interests in a particular cuisine or who have indicated that they're searching for a new restaurant.
Getting fans to see your branded content is becoming more difficult with every algorithm refresh.
Did you know Facebook insights will show when your fans are online, so you can be sure that you are posting at peak times?
Click "Insights" at the top of your business page and then "posts" on the left-hand side to see the best day and times for you to post on your page. Every audience is different.
Aim for 3-5 posts a week but notice how your audience is responding and adjust accordingly.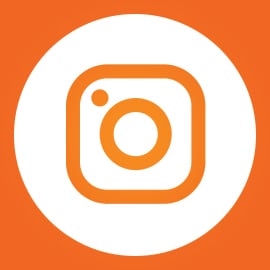 Instagram
Use Instagram to show off your food and give users a virtual bite of your offerings. It is the ideal social channel for displaying photos of your culinary creations where followers often react by drooling over photographs of mouthwatering food content. 
On Instagram, it's all about the narrative.
You must think about how the photos will look in a fan's newsfeed alone and how it will look next to your last nine photos shared. Those nine photos are the first thing people see when they decide to follow you.
Do the photos look cohesive and intentional when all together on a grid? They should tell your story.
Aim for 3-6 posts a week but notice how your audience is responding and adjust accordingly.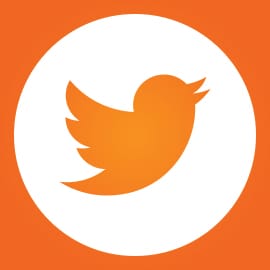 Twitter
Don't take yourself too seriously on Twitter. This is the platform to let your funny bone show.
Incorporate gifs and emojis to connect with followers.
Ground your content in what's going on that day—tying to relevant trending topics or tapping into what customers are thinking about that day. For example, note the local weather or feelings toward the day of the week.
Aim for 3-5 tweets per day, but take notice of what resonates with your fans.
Retweet stories that resonate with your audience.
Interact with fans and answer questions as you're able.
The Twitter feed is constantly moving, so don't be afraid to repost the same content a couple of times—just spread it out and tweak the copy a bit.
Incorporate local hashtags for your city, region and state to reach nearby potential guests.
Consider live tweeting events such as food festivals or even pop culture events like sporting events or even reality TV show premieres/finales.
Organic Content Ideas and Inspiration
See How Others Are Portraying Your Restaurant
Check social media for photos that customers have either tagged your restaurant in or photos when they "check-in" at your restaurant.
When you find a good one, ask the customer if you can re-share—they'll feel special, and you get free quality photography!
Be sure to always credit the original photographer.
Mark Special Occasions and Holidays
Create posts around food holidays, pop culture events and utilize regular weekly hashtags.
Think National Burger Day, "Treat Yo' Self Day," big sporting events or tv show premieres, and hashtags like #SundayFunday or #MondayMotivation.
Stay tapped into local news/events and be sure to post during them with the appropriate local hashtags to drive traffic after the event lets out.
Tap into nostalgia whenever possible.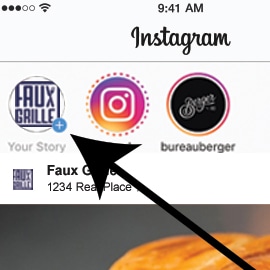 Look to Others for Support
Let your employees (or an influential customer) do a controlled social media "take-over" to bring customers behind the scenes.
This is perfect for Instagram's story feature. Have the employees take the photos and submit captions to you for sharing on the brand's page.
Note about Instagram Stories: You can share any photo and it will last 24 hours. Click the "plus sign" on the left-hand corner of your newsfeed. Pull the screen down and photo gallery will appear to allow uploading.
Tag and engage with other local businesses to expand your reach.
Remember you have three screens and two hands, so you should see more than you say. Listen to and engage with your customers—inspiration will follow!