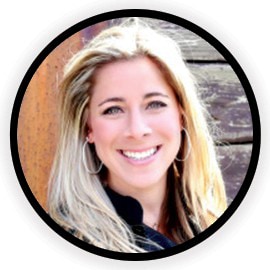 As vaccines become more available and the warming weather allows for increased outdoor activity, the spring season will be a lucrative time for restaurants to capitalize on at-home gatherings and events. The fatigue of cooking at home for over a year is real.  While sourdough bread baking and the feta pasta Instagram hack certainly had their moments, home cooks will be looking for some serious kitchen relief.  The time to start planning is now.  With communions, Easter brunches and Passover Seders already on everyone's minds, party hosts will be looking to have everything in place in advance to take the stress out of planning.  If you're late to the game, you'll miss out on revenue that can be a big profit boost.  Here are a few tips to get your offerings noticed.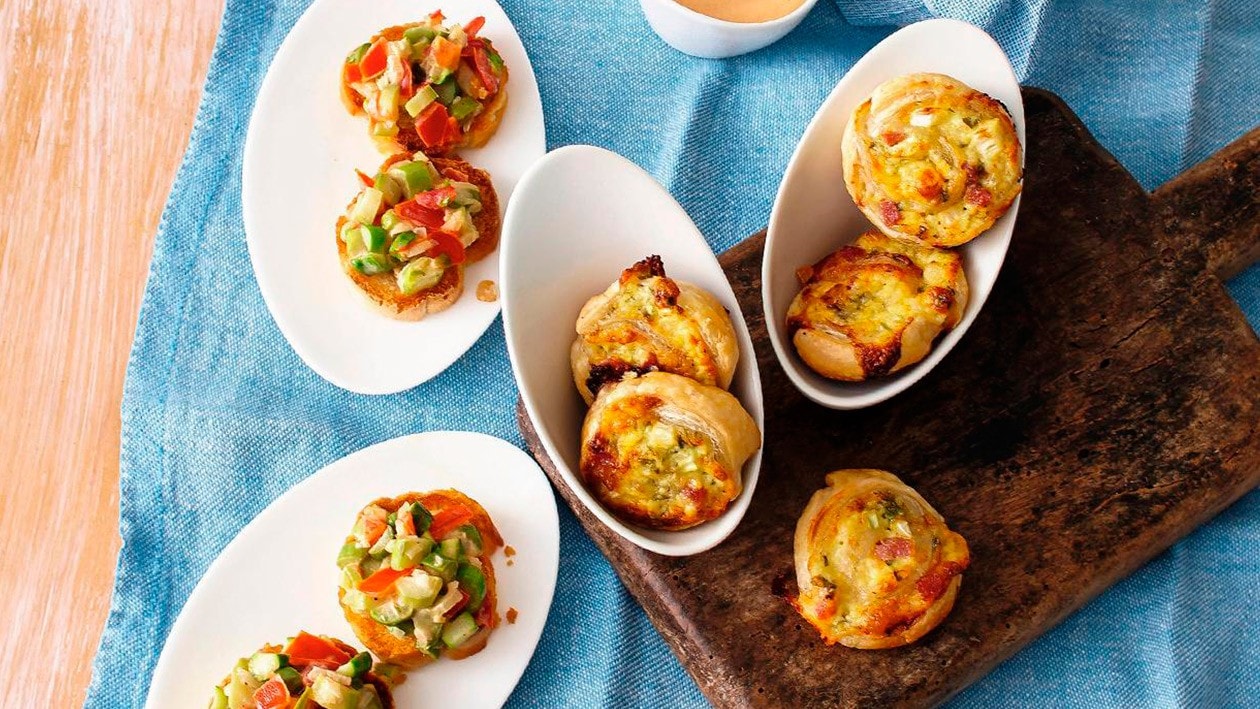 1. Enhance Backyard BBQS by Offering Creative Packages
Backyard tented BBQs will likely take the place of indoor gatherings this spring.  Since a freshly grilled chicken breast always tastes better than a reheated one, try offering party packages that include a combination of finished dishes and "ready-to-grill" options.  Expertly marinated steaks or chicken make it easy for hosts to throw them on the grill just before guests arrive.  It's the perfect blend of delivery and home-cooked goodness.  The great news for you?  You can charge the same as if the proteins were already cooked, saving you time and labor back of house.  Design a menu that includes appetizers and all the sides to complement the main dish to make ordering easy.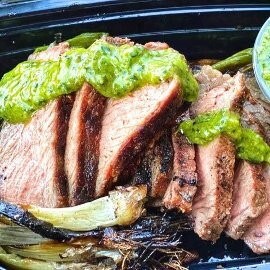 Citrus Green Onion Chimichurri Recipe
This bright and bold sauce is a great accompaniment for grilled steak, chicken, pork or shrimp, as well as a dipping sauce for appetizers like empanadas.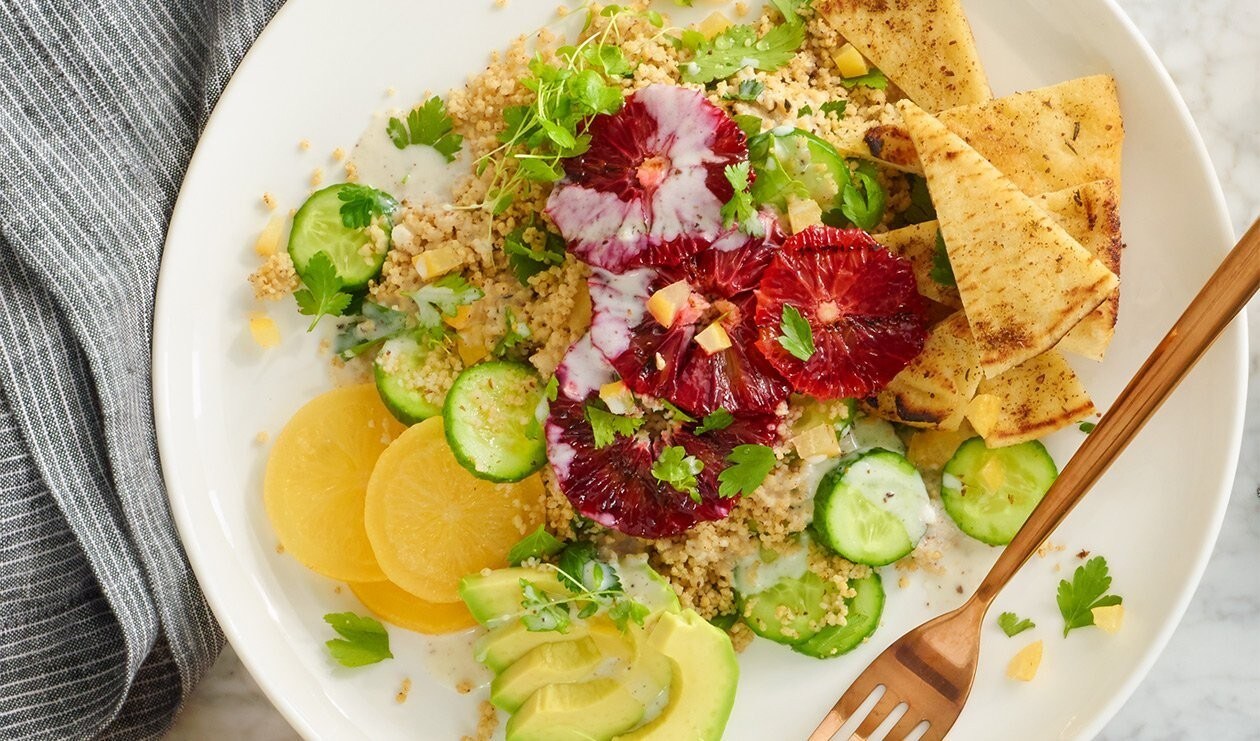 2. Entice Diners with Dishes They Can't Easily Create at Home
While home cooks have little concern getting creative by trying out a new recipe with their kids on a Tuesday, a holiday gathering is no time to stray from Aunt Barbara's famous potato salad.  Offer your guests something they don't feel comfortable making at home.  Put a twist on traditional side dishes to include hard-to-cook-right grains like wild rice or quinoa.  Incorporate trendy flavors like charred poblano or blood orange into marinades and dressings.  Use techniques that home cooks may not have access to, like sous vide or smoking to enhance the appeal of items.  Spring produce, such as fresh peas, artichokes, purple asparagus and morel mushrooms are a great way to make side dishes unique and special.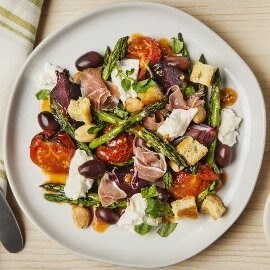 Roasted Asparagus and Prosciutto Salad with Candied Beets and Burrata Recipe
Roasted asparagus, orange-candied beets, creamy burrata, prosciutto and oil-cured olives topped with crunchy Marcona almonds and focaccia croutons.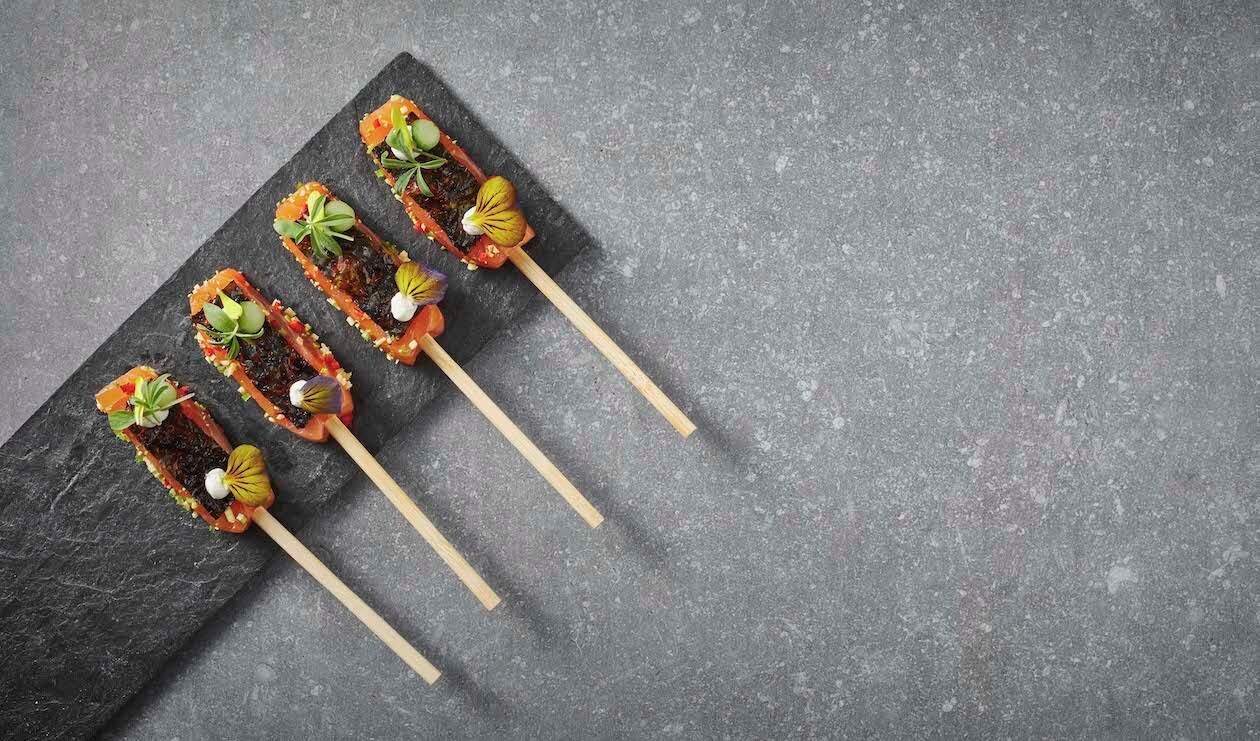 3. Offer Imaginative Individual Portions
If the thought of multiple people using the same pair of tongs that fell into the salad makes you shiver, you're not alone.  We already know family-style buffets are a thing of the past.  Larger celebrations will look for creatively and individually portioned items.  Remember when mason jar salads were cool?  Think of this as version 2.0.  Look online for small bamboo or compostable dishes as mini partyware is readily available and allows you to pre-portion dishes.  If this sounds like a lot of extra work, remember that guests are willing to pay a premium when it comes to sanitation and safety, so you can feel free to charge accordingly.  A mini bowl of harissa roasted sweet potatoes with tahini dressing is something that's simple to execute but looks totally impressive.  You can also try skewering items so people only have to grab their own, but keep them inventive.  Mini bamboo skewers of red bliss potatoes, smoked salmon and shishito peppers drizzled with avocado mayo are an elevated brunch offering.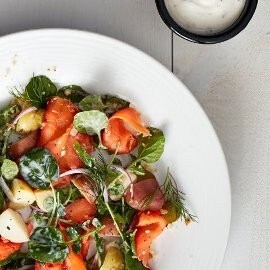 Smoked Salmon "Everything Bagel" Salad with Creamy Dill Ranch
Smoked salmon with tender baby potatoes, shaved red onion, cornichons and watercress, dressed with Creamy Dill Ranch dressing and topped with crunchy everything bagel breadcrumbs.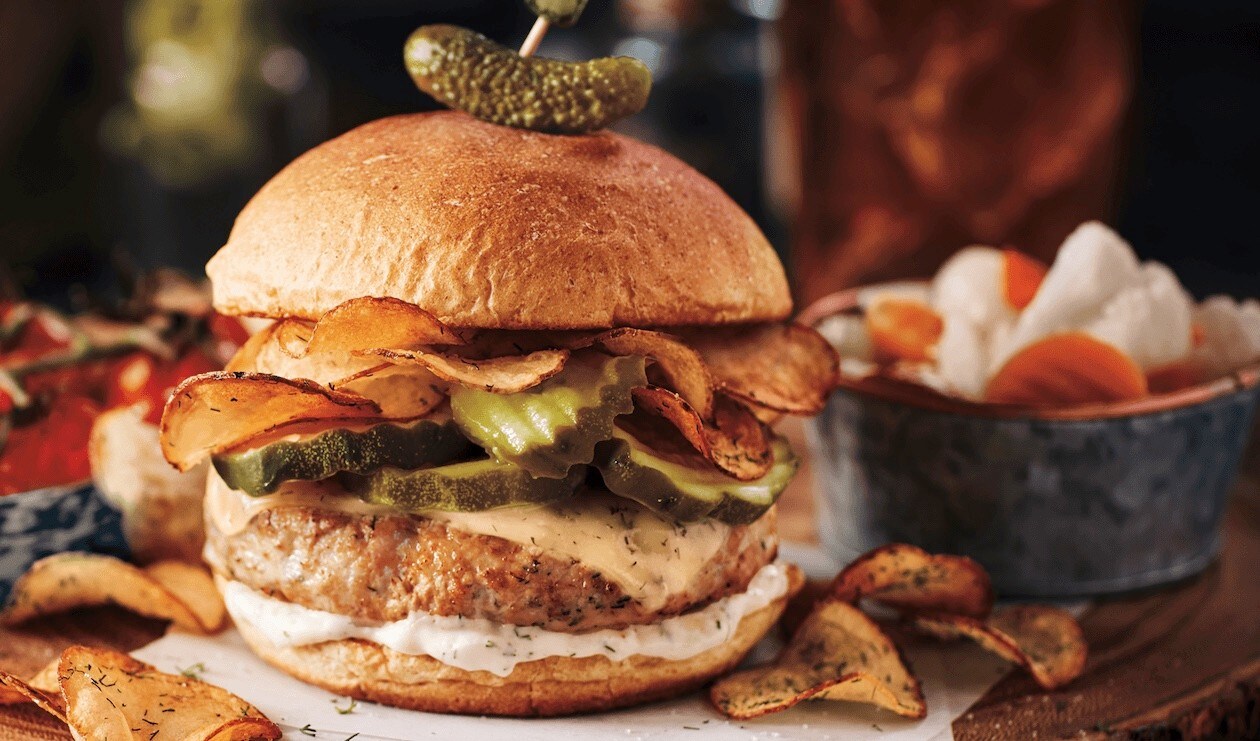 4. Focus on Your Specialties, But Add Some Inspiration
Is your business a pizzeria?  If so, a traditional St. Pattie's Day corned beef and cabbage special isn't likely to bring any luck with your customers.  Stay true to what you do well, then get inspired by the occasion.  You nailed the heart-shaped pizza for Valentine's Day, so why not try a shamrock?  There are always to stand out if you put a little thought behind your special offerings.  If you're running a classic American burger cafe, and dainty finger sandwiches aren't in your wheelhouse, consider offering platters of sliders with brunchy touches for Communion gatherings, like topping the mini patties with a fried egg and hollandaise sauce instead of traditional garnishes.
Chef Nick Peters Bond of Kitchen to Aisle Catering in Amesbury, MA offers packages from intimate gatherings to larger festivities.  He says that being prepared with his menus at least a month in advance is key to his success.  He adds special touches like offering a personalized Grazing Board that customers hold on to as a keepsake from their event, and mini dishes like Bite Sized Buttermilk Fried Chicken and Waffles that customers love.
Remember to make ordering simple for your guests and keep things customizable if you can.  Diners will be appreciative of your flexibility and when they feel cared for, they are likely to become loyal, repeat customers.  Word-of-mouth is still the best recommendation you can get, so when your spread is a big hit at the first event, it's sure to trigger more sales that will carry through the season.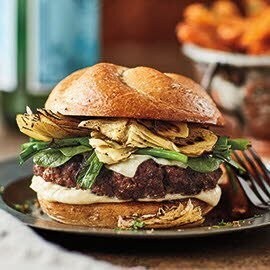 Cheeseburger with Grilled Artichokes
A classic beef patty topped with grilled artichokes and green onions, Dijon mayonnaise, Pecorino cheese and baby spinach on a Kaiser roll.
Spring Menu Hits on IG Live with Chef Einav Gefen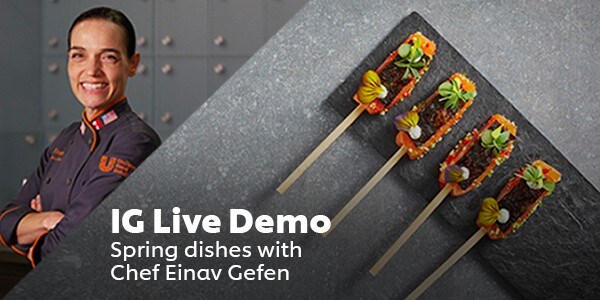 Catch the replay of Chef Einav Gefen's live as she demos unique twists on traditional spring dishes for Passover and Easter takeout and catering packages. Techniques like smoking and charring add something special to grab the interest of diners, along with the use of fresh spring produce and hard-to-perfect proteins such as lamb.