Chef Dana's Top 3 Takeaways on Celebrating Moms, Dads and Grads
1) Partner with a local business on offerings (ex: Flower Shop or Bakery)
2) Encourage ordering ahead of time (especially with major holiday weekends)
3) Include instructions for guests on reheating so that they can have the best experience at home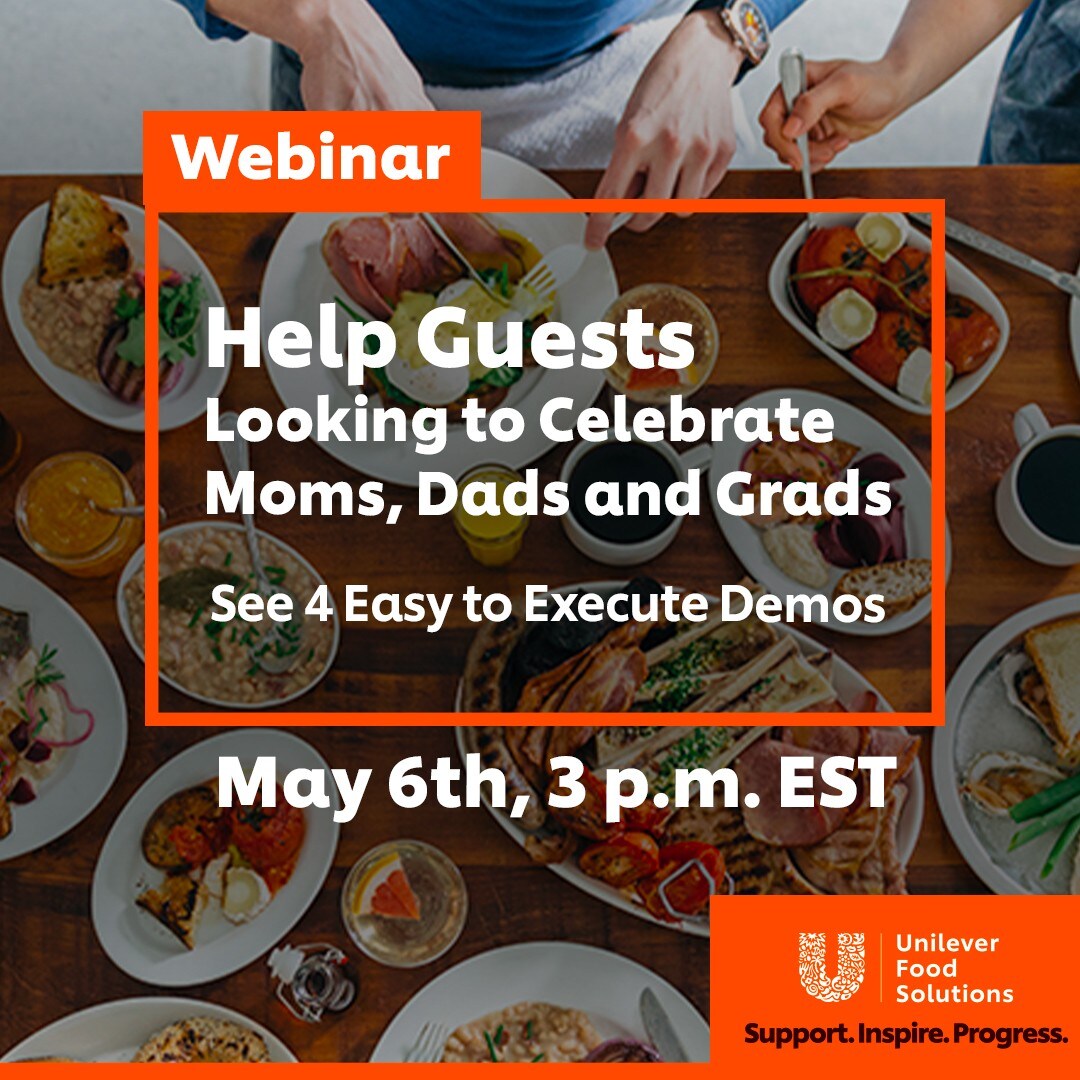 #1 Chorizo and Potato Hash Stuffed Poblanos with Fried Eggs and Hollandaise and Chai Rumchatta
A bold take on eggs benedict with a Mexican twist! This reinvented brunch dish evokes all the senses with exciting flavors, contrasting textures and colors. The Chai Rumchata combines Tazo Chai Latte and Rumchata with hints of cinnamon and vanilla, which enhances the traditional chai spices.
#2 Spring Ham, Asparagus and Shiitake Quiche with Tomato and Green Onion Hollandaise
Quiche is a great brunch option to showcase a variety of different ingredients. This decadent quiche, drizzled with Tomato and Green Onion Hollandaise, pairs well with a side salad with a simple vinaigrette.
#3 Bolognese and Truffle Cream Lasagna
An indulgent version of a classic dish combines meaty bolognese with a creamy, velvety truffle bechamel sauce.
#4 Virginia Ham and Cheddar Croquettes with Grainy Mustard Aioli and Passion Margarita
Crisp on the outside and creamy on the inside, these croquettes are perfect for a small plate or shared as an appetizer. LeGout Cream Soup Base makes it quick and easy to prepare.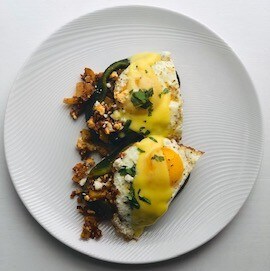 4 Unique Recipes for Spring Delivery and Dining Occasions
Download our four recipes for spring delivery and dining occasions
Download Now