Traditional Chinese Prawns and Cashew Dish
Authentic crunchy prawns and cashew dish. Serve with white rice.
Main Course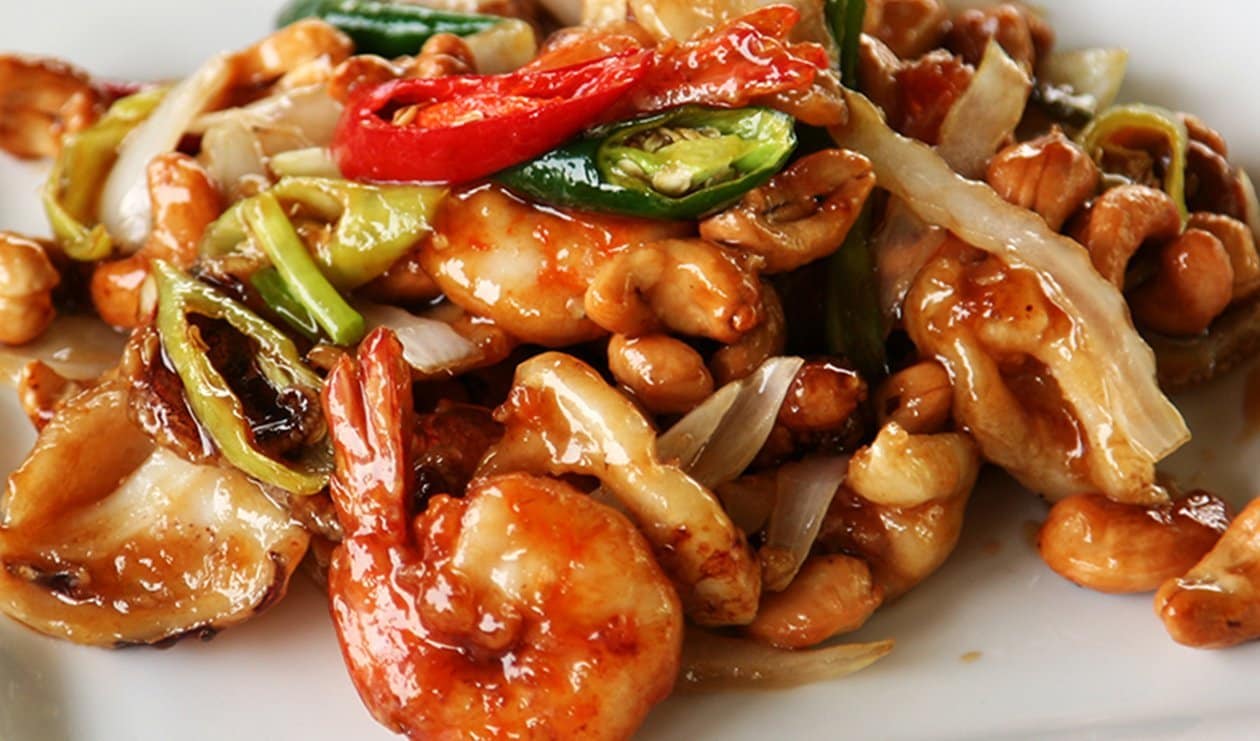 Ingredients per serving
Prepare the Prawns
Prawns, medium, peeled and deveined

3.5 lbs

White pepper, ground

0.5 tsp

Chinese Shaoxing wine

2.0 Tbsp
Prepare the Sauce
Ginger, peeled and very finely diced

0.25 cup

Red chilies, small, dried

2.0 tsp

ZhenJiang vinegar or rice vinegar

0.66 cup

Cloves of garlic, peeled and made into a paste

6.0 each
Garnish and Serve
Scallions, cut in half lengthwise

4.0 bunches
Preparation
Prepare the Prawns

Wash the prawns and marinate with salt, white pepper, Shaoxiang wine, the egg white and corn flour for about 20 minutes.
Heat a wok and add the vegetable oil. Reduce the heat to medium, add the prawns and stir-fry for a few seconds, just to set the corn flour mix on to the prawns.
Cool the prawns and store in the refrigerator.

Prepare the Sauce

In the wok on high heat stir fry the ginger, garlic and dried red chilli.
Add the soy sauce, ZhenJiang vinegar, sugar and prepared Knorr® Professional Liquid Concentrated Chicken Flavor Base. Boil to reduce the sauce a little.
Cool the sauce and store until ready to use.

Garnish and Serve

Fry a portion of the part cooked prawns in sesame oil. Add a portion of the scallions and cook two minutes. Add a portion of sauce, heat through and allow to reduce slightly.
Plate with side of steamed rice. Garnish with cashews and a drizzle of sesame oil.