A delicious twist on rice to accompany Korean dishes. Tkeokbokki are long, thin cylinders with a chewy texture. They are made from compressed rice. Eomuk are made from minced white fish mixed with potato flour and a few vegetables. Often in the shape of a thin rectangle. Both are available from Korean suppliers.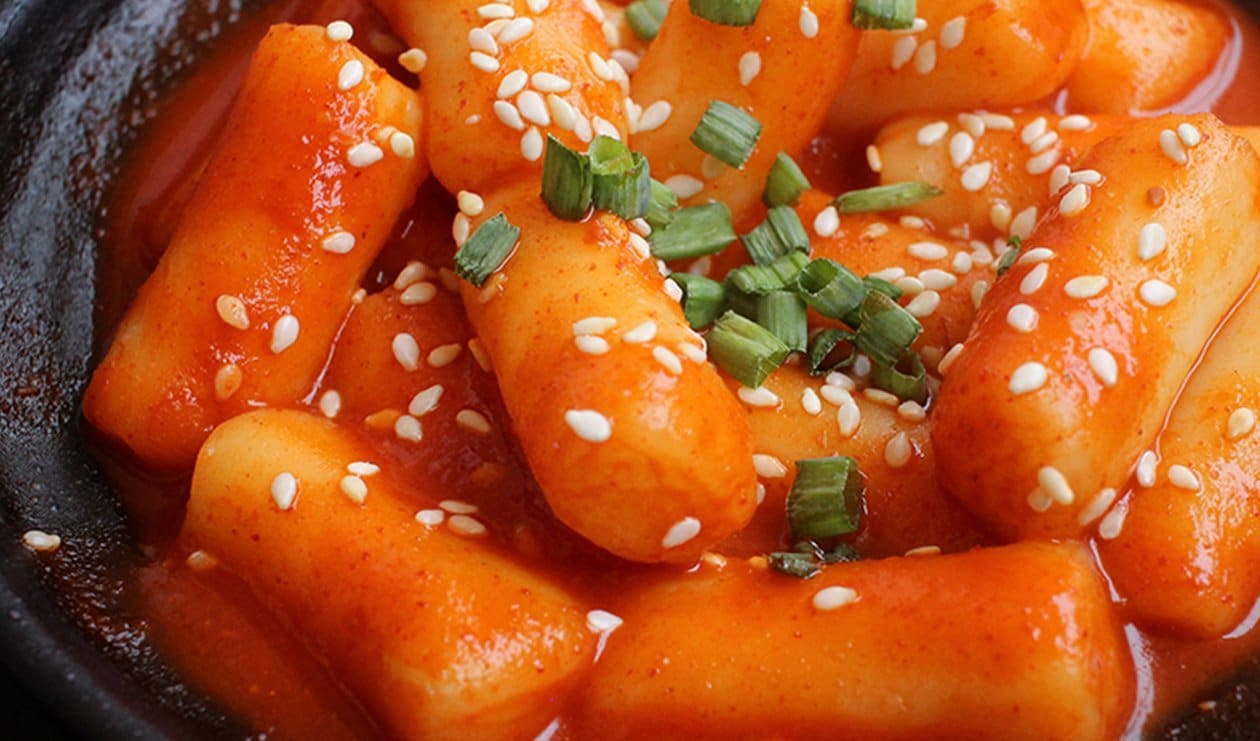 Ingredients
Soak the Rice Cakes
Tkeokbokki (long rice cakes)

1.5 lbs
Prepare the Sauce
Red chilli pepper flakes (gochugaru)

1.0 Tbsp

Garlic, minced

5.0 cloves
Finish the Dish
Tkeokbokki (long rice cakes)
Preparation
Soak the Rice Cakes

Soak the tkeokbokki for 20 minutes if hardened or refrigerated. Cut into 2 inch pieces along with the cabbage and scallions.

Prepare the Sauce

Add the prepared Knorr® Ultimate Fish Base (or water can be used as a substitute) to a large pan. Stir in the sauce ingredients; gochujang paste (red chilli paste), gochugaru (chilli pepper flakes), soy sauce, sugar and minced garlic cloves. Bring it to a boil over medium high heat, stirring to dissolve the gochujang.

Finish the Dish

Add the Tkeokbokki and boil for 8 to 10 minutes, or until they are very soft and the sauce has thickened.
Stir frequently so the Tkeokbokki doesn't stick.
Add the vegetables and eomuk. Continue to boil, stirring constantly, for 4 to 6 minutes.
Taste and adjust the seasoning.
Add the sesame oil and sesame seeds (if using) just before turning off the heat. Serve immediately.