Spicy Hamachi Crudo with Watermelon
A spicy, sweet and refreshing combination of sushi grade Hamachi with watermelon, hot chili oil and lime zest. Dots of Hellmann's Spicy Mayo bring a creamy element to the beautiful slices of raw fish. Sometimes simple is best!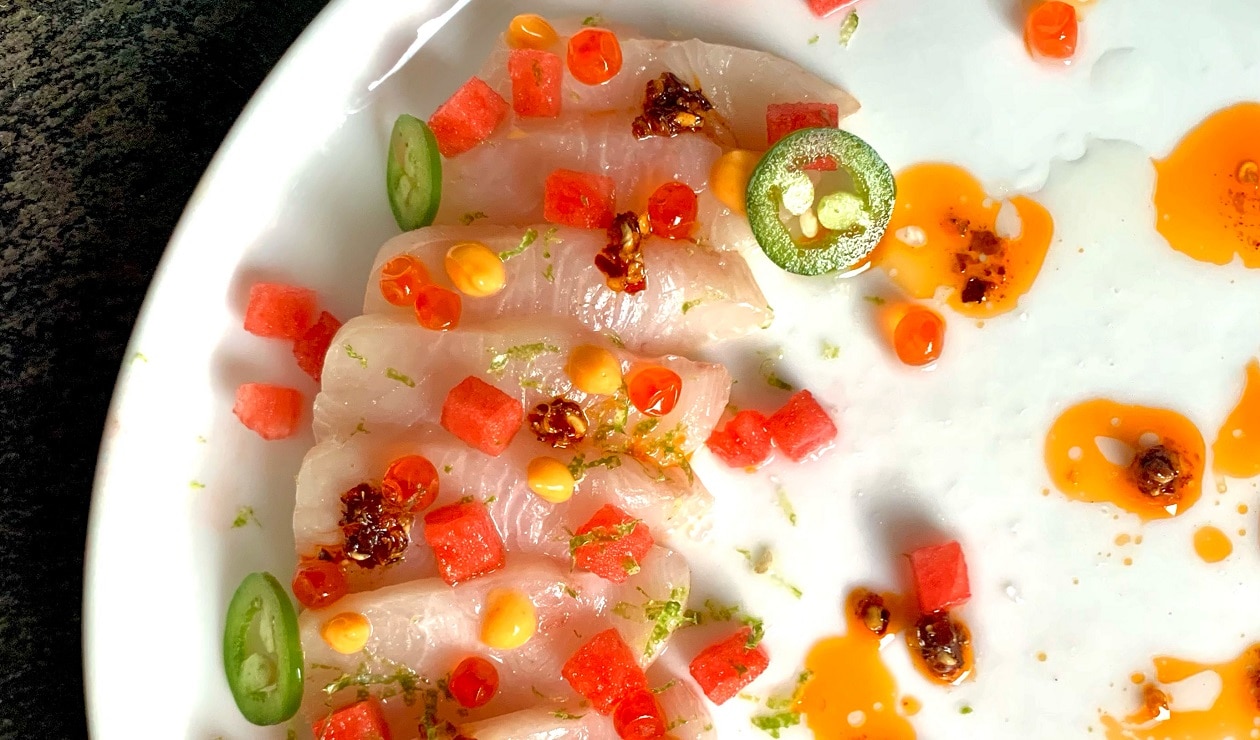 Ingredients per serving
Ingredients and steps to prepare
20 oz Sushi grade Hamachi (yellowtail tuna)

Watermelon, seeded, diced

2.0 cups

Jalapenos, thinly sliced

2.0 each

Lime, zested and juiced

2.0 each

As needed, Flaky sea salt
Preparation
Ingredients and steps to prepare

Slice the Hamachi and arrange a 2 oz portion on each plate.
Sprinkle ¼ cup of the watermelon over the fish.
Arrange a few slices of jalapeno across the plate.
Drizzle the fish with lime juice, and top with lime zest.
Arrange the salmon roe on the fish and plate, drizzle with chili oil and arrange dots of Hellmann's Spicy Mayo. Sprinkle with sea salt and serve immediately.