Read More
Pulled Chicken Nachos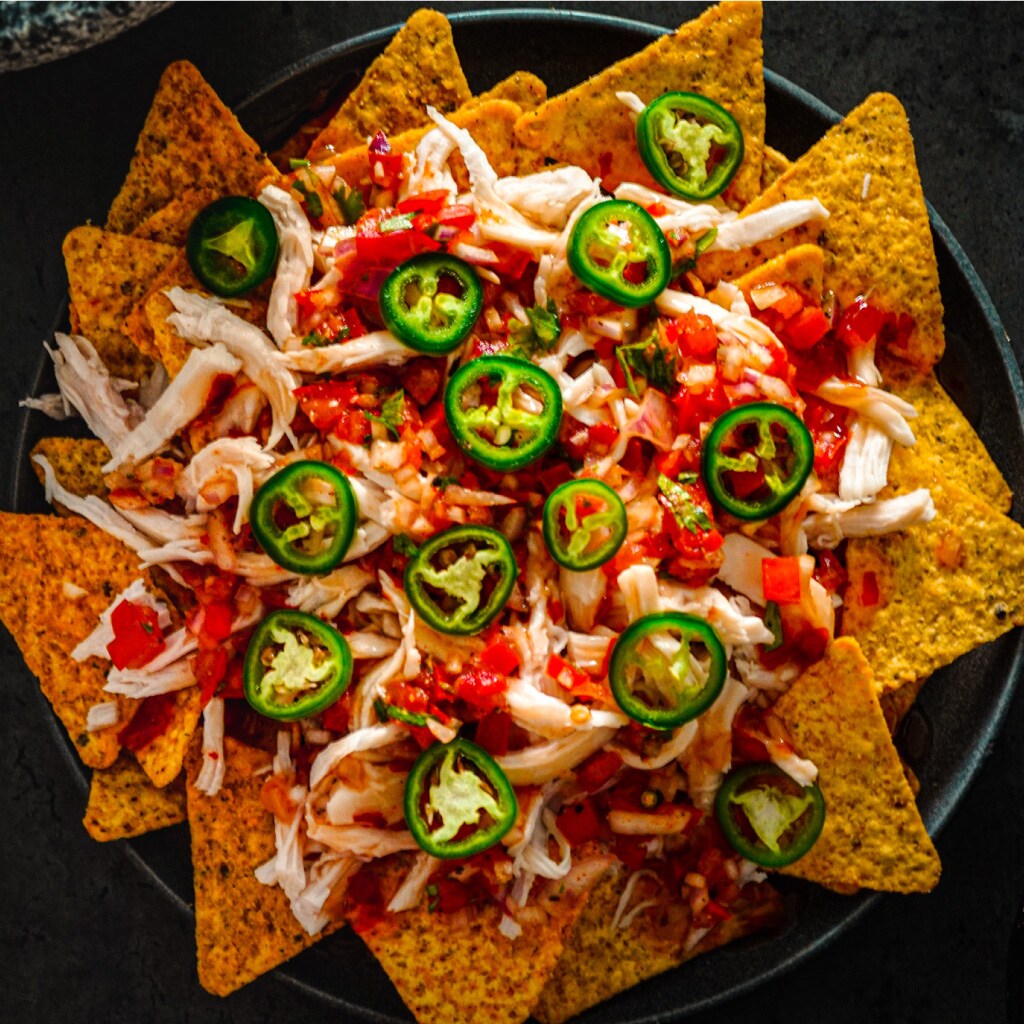 Ingredients per serving
Pulled Chicken Nachos
Prepare the Chicken
Chicken thigh meat - boneless and skinless
/lb
5.0 lb
0%
Chipotle powder
/Tbsp
3.0 Tbsp
0%
Onions, large, sliced
/each
2.0 each
0%
Tomatoes, diced, 28 oz can
/each
2.0 each
0%
Knorr® Professional Chicken Liquid Concentrated Base 32oz. 4 pack
/gallon, prepared
0.5 gallon, prepared
0%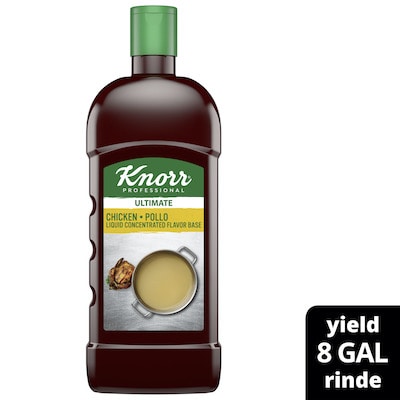 Knorr® Professional Caldo de Pollo 4.4lb. 4 pack
/Tbsp
1.0 Tbsp
0%
Prepare the Nachos
Guacamole, prepared
/cups
2.0 cups
0%
Mexican Crema
/cup
1.0 cup
0%
Queso fresco, crumbled
/cup
2.0 cup
0%
As needed Jalapenos, sliced
/x
0.0 x
0%
Tortilla Chips
/bag (14 oz)
1.0 bag (14 oz)
0%
Prepare the Chicken
Chicken thigh meat - boneless and skinless

5.0 lb

Onions, large, sliced

2.0 each

Tomatoes, diced, 28 oz can

2.0 each
Prepare the Nachos
Guacamole, prepared

2.0 cups

Queso fresco, crumbled

2.0 cup

As needed Jalapenos, sliced

Tortilla Chips

1.0 bag (14 oz)
---
Prepare the Chicken

In a large pot, add cleaned chicken thighs, onions, rinsed cilantro (with stems), canned tomatoes, chipotle and Knorr Caldo de Pollo powder.
Add prepared Knorr Caldo de Pollo. Bring to a simmer and cook, stirring occasionally for about 45 minutes. Once chicken is fork tender, use a pair of tongs to shred.

Prepare the Nachos

Top nachos with shredded chicken, then garnish with guacamole, crema, queso fresco, radishes and jalapenos.