Chicken Larb in Lettuce Cups
Spicy and tangy ground chicken dish. Great for a light entrée or fun appetizer.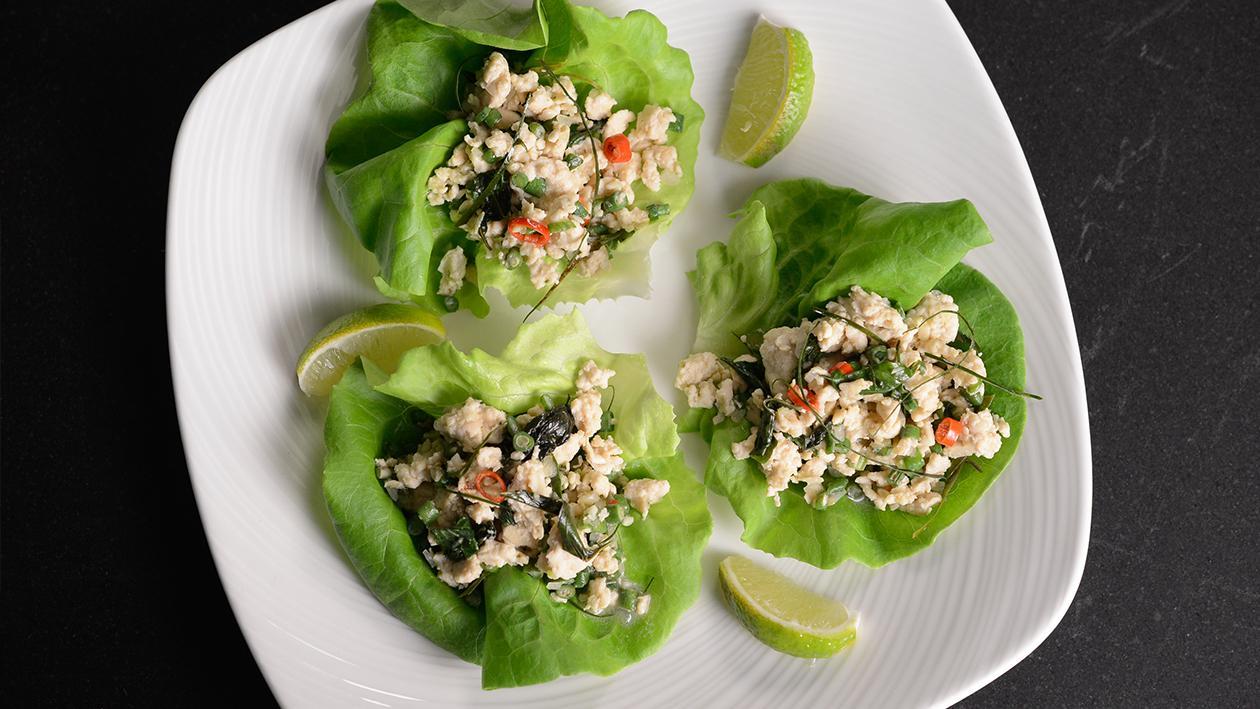 Ingredients
Prepare the Chicken Larb
Garlic clove, minced

2 tbsp

Red or green bird's eye chili, chopped

1 tsp

Galangal/ginger, finely minced

2 tsp

Green beans, cut into ¼ inch disks

6 oz

Onions, shallots, diced

0.25 cup

Basil, Thai, cleaned

0.25 cup

Kefir lime leaves, chiffonade

4 ea
To serve:
Boston lettuce, large

1 head

Limes, cut into wedges

2 each
Preparation
Prepare the Chicken Larb

Heat oil in wok. Stir in garlic and bird's eye chili until fragrant.
Add galangal and stir until fragrant.
Stir in ground chicken and green beans and mix well in wok.
Stir in shallots, basil leaves, fish sauce, Knorr® Caldo de Pollo, and Kefir Lime leaves.
Stir fry until chicken is cooked through.

To serve:

Serve in Boston lettuce cups and with lime wedges.