Mexican food is popular. Talk about an understatement. Over 80% of US adults reported eating Mexican food in the past three months.1 When a cuisine has reached that level of saturation, it's time to start looking at ways to use its popularity in new ways. One method for doing so is to take a deeper dive into a specific region. Enter the renaissance of Baja cooking techniques and dishes.

Baja became a state of Mexico in the 1950s, and unlike Oaxaca and Puebla that have traditional dishes, cuisine of Baja is in its infancy. That being said, knowledge of the area and its dishes is definitely on the rise.

Menu mentions for "Baja" have increased by 21% in the last two years.2
Historically, Baja food has been defined by what came from Tijuana, birthplace of the Caesar salad and their famous fried fish tacos. Because of the geography of the long, narrow peninsula just south of California, much of the cuisine is based on what comes from the sea. UFS chef Kyle Jakobi says, "Baja cuisine has so many depths of flavor from hot and salty to spicy and sweet to chilled and spicy. The flavors are abundant and bold. The colors are bright and the presentation of the food 'talks' to you."

To experience the cuisine and culture herself, UFS chef Einav Gefen recently traveled through the Baja region. There she met with other chefs and pioneers who imparted their experiences and passions. For part of her journey, Chef Miguel Angel Guerrero served as her guide sharing the day's catch (a 60-pound grouper) as well as meat from their hunt (rabbits and quail). Chef Miguel is often credited as the creator of BajaMed cuisine (the mix of Baja and the Mediterranean).

Chef Einav and Chef Miguel clean and prep the grouper.
Baja and the Mediterranean: Two Complementing Regions
These two parts of the culinary world have very similar climates that allow for amazing wines, olives, herbs and olive oils. Plus there's a mix of Asian influences with ingredients like lemongrass, scallions and other native fruits and berries that add to the dynamic mix.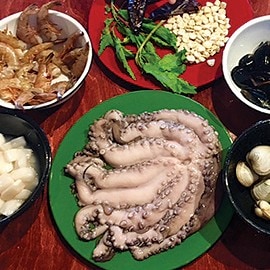 Seafood
Since so much of the populations of Baja and the Mediterranean has access to the daily catch from their markets, seafood is central to many dishes. Various recipes featuring oysters and clams define the fusion of cultures.

Consider the chocolate clams, often referred to as "Baja's seafood candy." They're named for the consistent brown color of their shell as opposed to any chocolate flavor, but this meaty variety is one of the largest on the west coast and can reach up to 6 inches wide. Sliced and fried with a lemon drizzle or sauteed with garlic and fresh herbs, they offer a palette on which you can showcase your creativity and skills.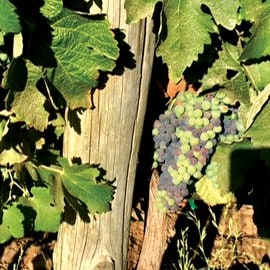 Wines
Of course wine is associated with Mediterranean cuisine, however it may not come to mind when thinking of Baja dishes—but it should. While the only wine region in all of Mexico resides in Baja, some amazing varieties are being produced there. Since many Baja/Mediterranean dishes are lighter and fresher, it makes sense that crisp whites and refreshing reds are the most popular varietals.

Chef Javier Plascencia is another voice of the movement and has been an integral leader. He was born in Tijuana and has since opened award-winning restaurants there as well as in San Diego. When speaking about the renaissance, he says,"It's freedom. It's a lot of creativity because there is no one telling you what to do and how to do it."

There are some wineries in Baja trying to align their products with other top choices from around the world. Baja is producing big, bold and complex cabernets and syrahs that compete with those from California, France and Australia.

Chef Javier has even launched a restaurant and vineyard in the Guadalupe Valley of Baja. Finca Altozano sits on two hectares of land and serves amazing seafood and dishes sourced from the surrounding farms paired with their stunning assortment of wines.
Baja Tacos: The Quintessential Dish
While you may not be able to filet a 60-pound grouper on a regular basis, you can perfect the distinct elements of Baja tacos to give guests an authentic dining experience.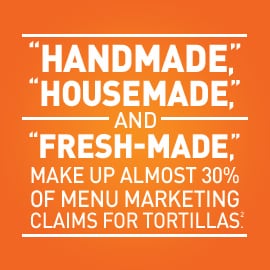 Flour Tortillas
Corn doesn't grow particularly well in Baja, so flour tortillas are the norm. Usually served with a bit of char, they're sturdy enough to hold all the essential ingredients. Although Chef Einav said you do see a lot of corn tortillas made from scratch, especially in the north. "Handmade," "housemade" and "fresh-made" make up almost 30% of menu marketing claims for tortillas.2

Marketplace example: Los Angeles Tortilleria & Bakery. This restaurant offers authentic Hispanic food with ingredients sourced from Mexico and the US.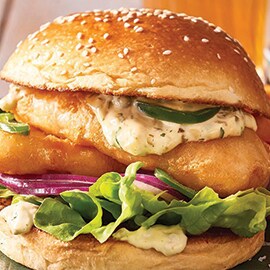 Sauce and Seasoning
For that creamy kick that's distinctive of high-quality fish tacos, look to mayonnaise- or sour cream-based sauces seasoned with onions, peppers and dry ingredients such as garlic powder and cumin. They're delicious on burgers too.

You can use Baja spices and sauces to add new twists to normal bar bites as well. Consider an appetizer like Baja Avocado Elotes & Crab Toast. "The addition of lump crab meat and fresh avocados from Mexico turn this street food staple into a fresh, elevated, handheld bar bite that's perfect for sharing," says Mark Garcia, director of foodservice marketing at Avocados from Mexico. The cool, creamy avocados balance the tangy tajin seasoning, spicy jalapeño and cilantro in the dish.3

Marketplace example: Islands Fine Burgers and Drinks is a chain in Arizona that featured the Hana Hou as an LTO. It was a burger with their spicy "machete" aïoli made with mayonnaise, garlic, ketchup, pickled jalapeño peppers and Sriracha. Their Borracho Beer Onions are also a standout item. They're grilled yellow onions cooked in beer with mustard and a housemade Baja spice blend (peppercorns, smoked paprika, thyme, onion and garlic).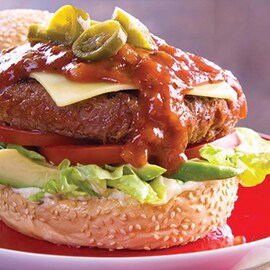 Salsa
One of the most penetrated menu items across all segments, salsa is key in any Mexican dish, but especially fare from Baja. It's currently experiencing a shift in usage beyond tacos and as a side for chips. Some of the fastest-growing dishes with salsa are egg and cheese sandwiches, loaded fries, and spinach artichoke dip.4

Chef Kyle points out, "It's important to note that salsas can be made fresh (without cooking) or cooked. It can also be a way for operators to use items that need to move from their produce inventory (which would be good for cooked salsas). Also, fresh salsas are a great way to showcase flavor and seasonality."

Slaw
The slaw in Baja tacos is crucial. It adds texture and crunch to ingredients that are inherently on the softer side. You can make a quick, delicious slaw with pickled jalapeños, shredded cabbage, just a bit of cilantro (not too much) and an avocado sauce (not guacamole). Chef Javier Plascencia says, "The garnishes need to be very very fresh. You have cabbage, tomato, onions, garlic, mayonnaise and limes."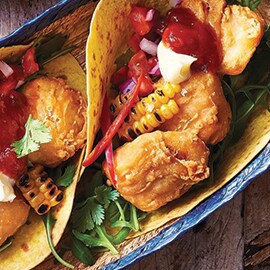 Protein
Simply put, fish is king in Baja tacos. But Chef Javier says no ordinary fish will do. "It needs to be very fresh fish in beer batter—the firmer the better. A lot of people use shark but it's what you find in the market—even halibut. Whatever you find in the market is what they will use."

It can be difficult to replicate in some restaurant settings, but cooking over a wood fire is an excellent way to impart delicious, unique flavors. Chef Einav recalls the olive tree wood used in northern Baja. It infused an amazing element to the ingredients that's hard to mimic with other techniques. She also noted there's a lot of charring of the main ingredients and even the condiments like chiles, garlic and onions.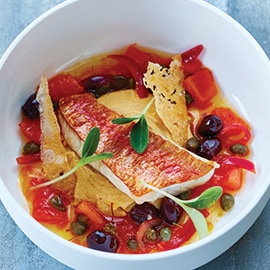 Beyond Taco
If you've been serving Mexican food and looking for ways to reinvigorate your customers or if you're on the hunt for ways to add flare to your standards, look no further than Baja cuisine. The fresh, bright flavors and ingredients bring something special to every dish.
1 Mintel Snap Shot: Consumers Are Sweet on International Desserts (February 28, 2017)
2 Mintel Menu Insights Q1 2017 v Q1 2015
3 Flavor & the Menu, "A Big Bite," July 2017
4 Technomic Salsa Q1 2017