Tijuana Style Carne Asada Torta
Juicy grilled skirt steak gets rested in an orange chile marinade and topped with refreshing salsa and avocado in this Baja style steak sandwich.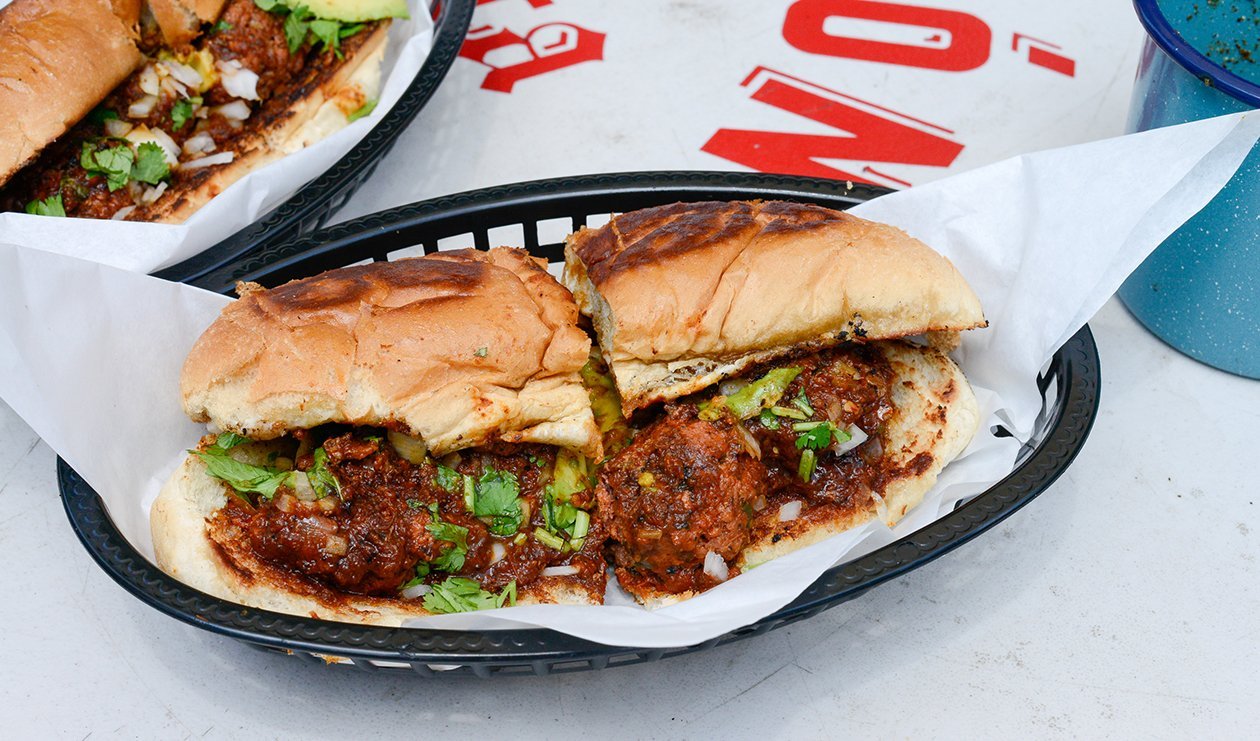 Ingredients
Prepare the Marinade
Worcestershire sauce

2 oz
Prepare the Carne Asada
Cracked black pepper, to taste
Prepare the Torta
Red Tomato, very mature, ripe, sliced, 1" thick

2 each

Red onion, sliced, 1" thick

1 each

Black pepper, ground

1 tsp

Chile de árbol salsa, as prepared
Preparation
Prepare the Marinade

In a saucepan combine prepared Knorr® Demi Glace, orange juice, Chile de arbol, garlic cloves, garlic salt, ½ onion, Worcestershire sauce and sugar. Over medium heat let sugar dissolve and reduce for 12 minutes.

Prepare the Carne Asada

Sprinkle meat with salt and pepper and set aside, while you preheat acharcoal grill.
Once the grill is ready, cook the meat to medium, then, remove from grill and cut into cubes and add to saucepan mixture, set on top of grill and let the meat rest in the juices.

Prepare the Torta

In a bowl, mash the two avocados, add salt to taste reserve.
In another bowl add sliced tomatoes and red onion, sprinkle with salt and pepper, add oregano, and red wine vinegar, set aside.
Cut ciabatta buns in half, add 1 tablespoon of Hellmann's® Real Mayonnaise to each half, and place both halves face down on the grill, cook both sides until crispy.
To serve on the top part of the bun add a good amount of avocado mixture, on the bottom add the meat, and on top of the meat add tomato and onion mixture.
Serve with chile de arbol salsa if want a kick of heat.