Risotto with Asparagus
Risotto is the perfect pasta variety for spring. The distinct flavor and texture of asparagus create a delicious complementary ingredient.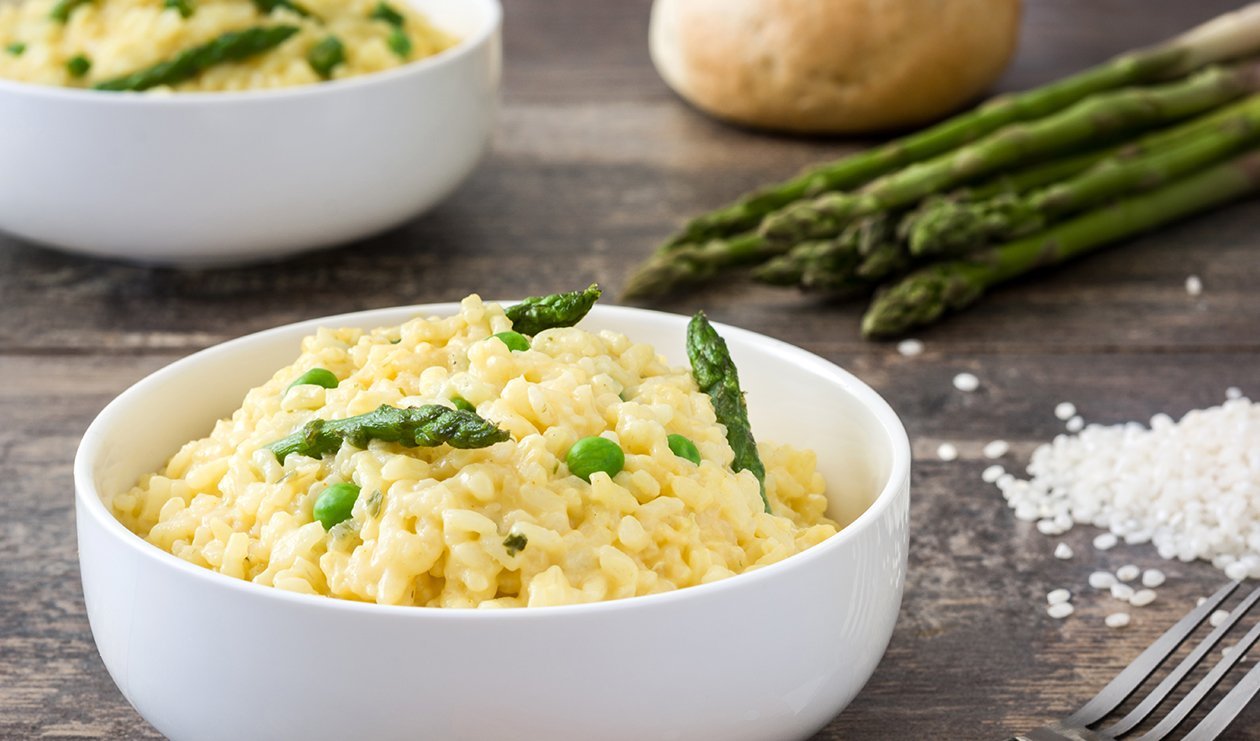 Ingredients
Step 1:
Asparagus, fresh, separate tips, from stems

1 lb
Step 3:
Parmesan cheese, grated

2 oz
Preparation
Step 1:

Coarsely chop stems of asparagus and place in blender with prepared Knorr® 095 Chicken Base, blend until liquefied.

Step 2:

Blanch off asparagus tip in boiling salted water, about one minute. Place in ice bath; chill and reserve.

Step 3:

Sweat onion and garlic in the olive oil. Add rice and mix thoroughly with olive oil. Lightly toast rice, then deglaze with wine. Add about ¼ of asparagus broth and stir, as the broth evaporate continue to add in ¼ portions while stirring. Cook risotto until rice is al dente and most of the liquid is absorbed. The texture should be creamy. Stir in asparagus tips, cream and Parmesan cheese; adjust seasoning.

Recipe Note:

For wild mushroom risotto, add ½ cup of sautéed wild mushrooms.