Lamb Borrego
Slow cooked and pulled lamb seared on  the plancha with tomatoes, onion and cilantro.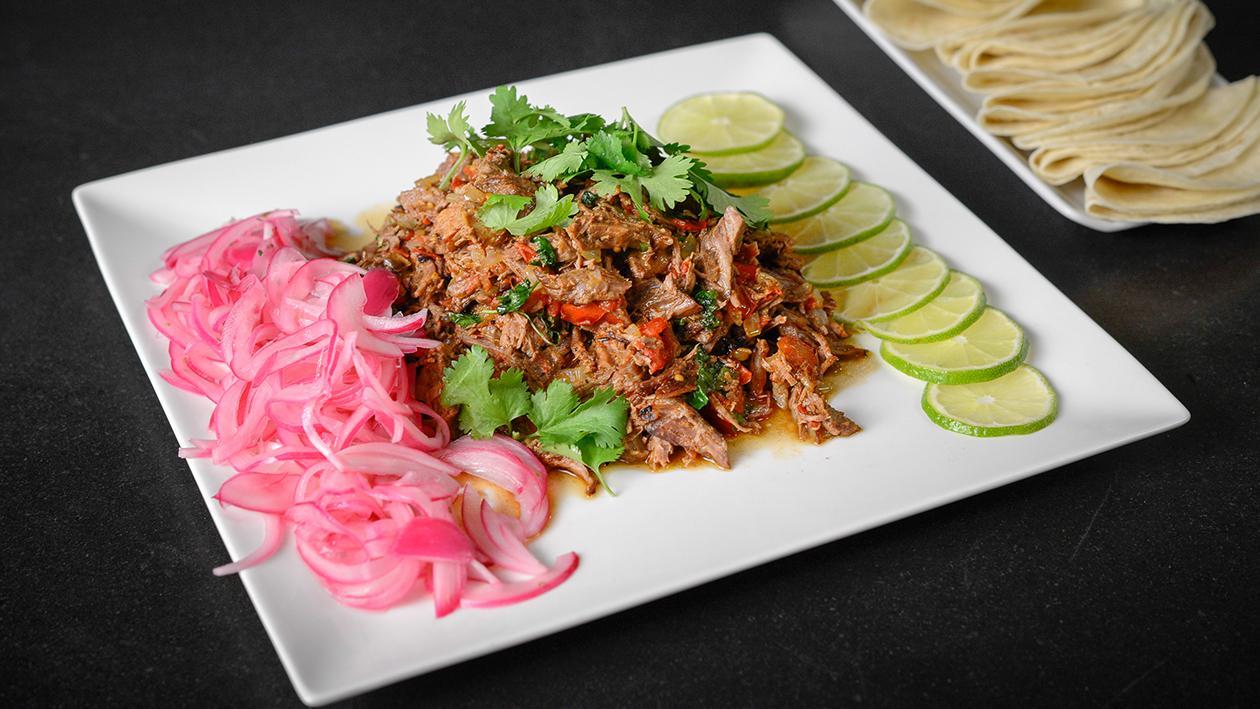 Ingredients
Prepare the lamb:
Lamb leg, boneless

3 lbs.
Finish the dish:
Vine Ripened Tomato, diced

3 cups

Serrano peppers, seeded and chopped

2 ea

Cilantro leaves, washed and dried

0.75 cup
To serve:
Preparation
Prepare the lamb:

Pre-heat the oven to 350°F.
Season the lamb with cumin and 15 grams of the Knorr® Caldo de Pollo. Sear the lamb in a roasting pan until brown.
Mix the water and the remaining Knorr® Caldo de Pollo together.
Deglaze the roasting pan with the Knorr® Caldo mixture and place the lamb into the oven.
Braise the lamb for 2 ½ hours.
Remove lamb and let cool and then shred, reserving cooking liquids.

Finish the dish:

On a plancha or griddle, pour on ½ cup of water and sauté the onion.
Stir in shredded lamb.
Stir in tomatoes and serrano peppers and cook until softened.
Pour over a ¼ cup of reserved liquids.
Add in cilantro and sauté until wilted and lamb is warmed through.

To serve:

Serve on a platter with sliced limes.
If needed, drizzle additional reserved cooking liquids to cover the lamb mixture.

Note: Serve with rice, beans and tortillas.