BBQ Beef Bao with Lime Marinated Cucumbers and Spicy Mayo
Who says flavors have to have borders? Bold BBQ beef, cool cucumber and spicy mayo round out this punchy combo served in a pillowy soft bao bun. Try it as a taco or slider too!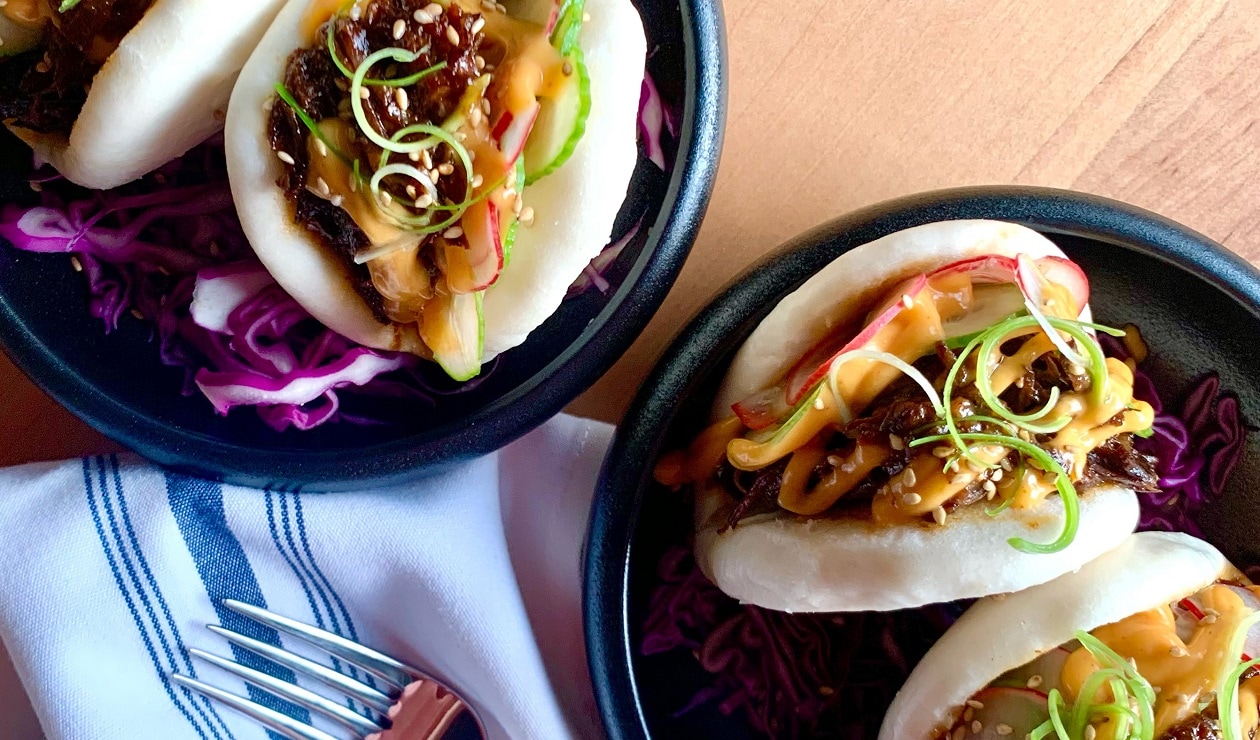 Ingredients per serving
BRAISED BBQ BEEF
Boneless beef short ribs

3.0 lb

2 cups Knorr Professional Chipotle BBQ Sauce

Roasted sesame oil

1.0 Tbsp
LIME MARINATED CUCUMBERS
English Cucumber, sliced thin

1.0 each

Radishes, thinly sliced

1.0 cup

Mint leaves, torn

0.5 cup
TO SERVE
Toasted Sesame Seeds, For Garnish

For garnish, Scallions, thinly sliced
Preparation
BRAISED BBQ BEEF

In a large, heavy bottomed pot, season the short ribs and sear. Add the BBQ Sauce, ginger, soy sauce, and sesame oil. Reduce heat, cover, and braise until short ribs are tender, about 3 hours. Alternatively, cook in a pressure cooker.

LIME MARINATED CUCUMBERS

Combine the sliced cucumbers, radishes, mint leaves and lime juice. Season to taste with salt.

TO SERVE

Once tender, shred the BBQ beef. Steam the bao buns and build by adding BBQ Beef with sauce and lime-marinated cucumbers. Garnish with a drizzle of Hellmann's Spicy Mayo, roasted sesame seeds, and scallions. Serve 2 buns per portion.