We've said goodbye to the summertime. In many parts of the country, the leaves have changed color, and people are taking their sweaters and jackets out of storage. Some regions have already seen heavy snowfalls. In short, not only is summertime over, but the fall is well underway. And if you're a restaurant owner, that means only one thing: it's time to change up your menu to make it season-appropriate! That means that it's about time to start incorporating seasonal ingredients and adding your customers' fall and winter favorites to your menu. 
Making the transition between seasons can be tricky. How can you freshen up your menu, while still holding on to the signature dishes that your loyal customers count on? Don't worry – we've thought this one through, and we have some great answers for you. Keep reading for our best tips on getting your restaurant ready for the fall and the winter.
Why is it important to change up your menu?
There are many, many reasons to adjust your menu so that it reflects the season right now. For one thing, your customers are probably being bombarded with marketing about the fall and the winter right now. Stores are already putting up holiday decorations; websites are advertising seasonal sales and products. What does all of this mean for you? It means that your customers are in the mood for change and for fresh new ideas. It also means that you'll need to keep up with their demands for change, if you want to keep their business.
This is the time to transition away from your summer offerings and shift to fall and winter favorites. Remember – your customers are in the mood for something new right now! You definitely don't want to lose any business, so it's a good idea to make the seasonal shift right now! It's a good idea to start bringing in the fall and winter classics pretty early in the season, because your customers are going to be thinking about the coming season even before it arrives.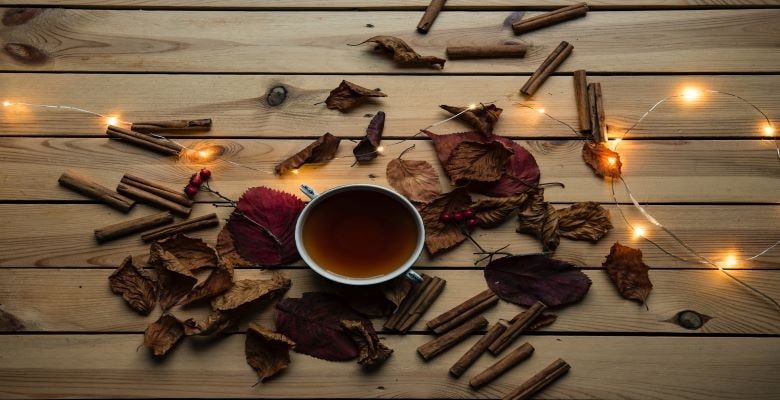 The right food for the weather
As the seasons change, we tend to crave different kinds of foods. In the summertime, most of us seek out lighter fare, like salads, smoothies, and light pasta dishes. We may also crave barbecued foods – anything cooked outdoors on a grill evokes a summertime mood. But as the weather gets cooler and the air gets crisper, we tend to want heartier foods. Most of us start to crave soups and stews; we want oven-roasted foods to warm us. We often seek out comfort foods, especially as  the days get shorter and winter starts creeping in.

Let's use pasta as an example. In the summertime, your customers might be in the mood for a light pasta salad. But in the fall and winter, they're probably going to prefer a baked pasta dish – a lasagna, or a baked ziti, perhaps. That's because a baked dish delivers warmth, comfort, and hearty flavor, all of which people crave in the cooler weather. Soups, casseroles, and roasts can all deliver that same "hug in a bowl" quality that your customers are looking for when the cold weather sets in.
Of course, not everything on your menu has to be a warming soup or a stew! Your customers are still going to want fresh fruits and vegetables. Salads will still be in demand. But since we're heading into a new season, this is the right time to switch out your summer salads and replace them with something fit for the fall and winter. Maybe you've been serving a Caprese salad all summer, with fresh tomatoes, basil, and mozzarella. Now that the cooler months are coming, it might be time to start offering a Waldorf salad, with juicy, crispy apples and creamy walnuts, instead of relying on your summertime staples.
Use locally grown, seasonal produce whenever possible
Fall is also harvest season, and there's a huge range of seasonal produce at the peak of its freshness. Foods like pumpkin, butternut squash, plums, grapes, and brussels sprouts are great to put on the menu during this season. Fall produce tends to add a cheerful pop of color to your plate – all those oranges, purples, and deep greens can really take your presentation to the next level.
It's worth adding that you'll also save quite a bit of money by relying on seasonal produce, instead of sticking to the same fruits and vegetables that you used all summer. If you're buying from a local supplier, then the cost of seasonal produce is going to be pretty low. On the other hand, summertime produce like tomatoes, zucchini, and bell peppers are going to get much costlier in the fall and winter months. That's because suppliers have to import them, which means that you're paying for the cost of shipping in the produce. Even if you can find them locally grown, they're probably produced in a greenhouse, which adds to the cost as well
By the way, even when the fall ends, you should be able to find locally-grown, seasonal produce. Even in the coldest weather, farmers are still harvesting hardy greens and root vegetables. Why not add a dish with winter ingredients like roasted root vegetables to the menu? And maybe some crisp kale chips?
More and more customers say they appreciate locally grown, seasonal produce. Why not give your customers what they want? By using fresh, seasonal fruits and vegetables, you'll be providing the delicious, high-quality food that your customers want, all at a lower cost! You'll be able to pass along some of those savings to your customers, too. If you can keep your prices low, you'll be sure to win even more loyal customers. This is a great way to keep your customers happy, all while providing them with great, wholesome food at a reasonable price.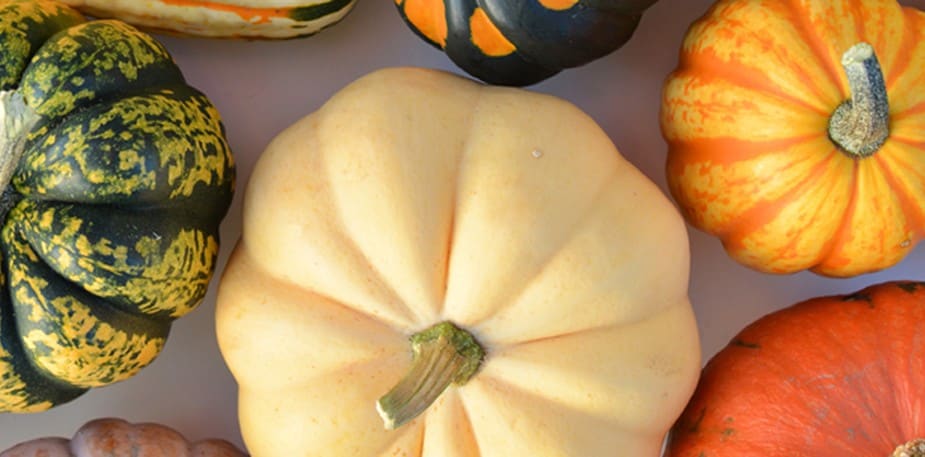 Incorporate fall flavors
So far, we've talked about how you can add heartier, cold weather dishes (like soups and stews) to your menu. We've also talked about using the great fall produce and fall ingredients to keep your menu seasonal as well. But what about the flavors of fall and winter? What are the tastes that we most associate with these seasons?
For many people, the fall is all about pumpkin spice. Pumpkin spice is a tantalizing blend of cinnamon, nutmeg, ginger, and cloves. It earned its name because those are the flavors often used to season a pumpkin pie. Today, pumpkin spice is used in all kinds of baked goods, like muffins, coffee cakes, and cookies. It's also used to add that special fall flavor to hot drinks like lattes, tea, hot apple cider, and even hot toddies. 
Of course, pumpkin spice is not the only fall flavor out there. Maple is another seasonal favorite. For many people, the rich aroma and full flavor of maple syrup is strongly associated with the fall and winter. Of course, you can use maple as a sweetener for baked goods and candies, but you can also use it in savory dishes. Maple can be added to roasted chicken and fish, or it can be used to accentuate seasonal produce like squash and sweet potatoes. And, like pumpkin spice, maple can be used to add flavor to drinks!
Ginger, apples, and salted caramel are just a few of the other fall and winter favorites out there. In general, fall flavors are warming. They're rich and full-bodied, and they do a great job at lifting people's spirits, even on one of those drab winter evenings! Incorporating seasonal flavors like these can really do a lot to keep your customers happy, loyal, and enthusiastic about your restaurant.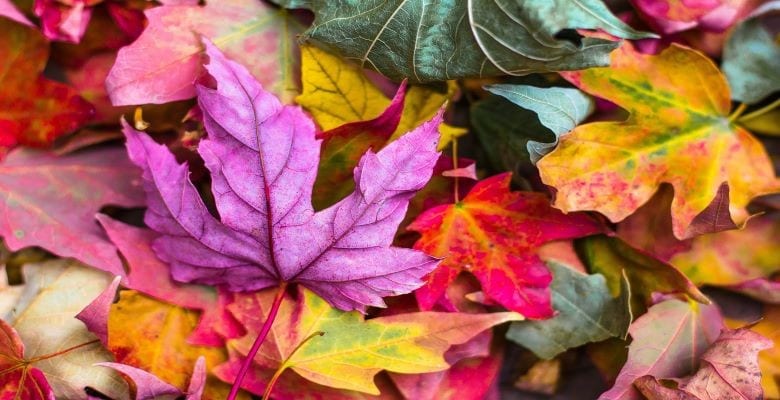 Keep your customers in the loop
Whenever you make changes to your restaurant, it's important to let your customers know what's going on. So, if you're re-designing your menu to get ready for the fall and winter, you need to tell your customers about it! Keeping your customers informed makes them feel good. It's a way of reminding them that you're thinking about them, and that you value their opinion.
The best way to reach your customers is probably over social media. You can post photos of your new menu, updates, and even recommendations about your seasonal offerings. Social media is also a great place to advertise discounts, sales, and special deals. Of course, you should also make sure to post your new menu to your website, since plenty of customers are going to check in there too.
It's always a good idea to let your customers give you feedback over social media, too. Want to know what your customers think of your new menu? Ask them for feedback on your Facebook page, or over Instagram! They can also use social media platforms to make suggestions, or to ask questions.
Final thoughts
As a restaurant owner, you know what your goals are. You want to create a warm, friendly space where people can come to share great meals and great conversation. You want customers to leave your restaurant feeling happy, energized, and already planning their next visit.
Well, one way to do that is to keep your menu lively and fresh. You don't want your restaurant to become too dull and predictable. Yes, you should definitely keep the most popular items on the menu year-round, because your loyal customers are going to want them when they come back. But you should also rotate in new, seasonal dishes every few months. That will give your customers something to get excited about. It'll also give them something to talk about – and, ultimately, it'll give them a reason to come back to your restaurant soon!