We know that some foods will always be staples — it wouldn't be Thanksgiving if roast turkey, mashed potatoes and green bean casserole weren't on the table. That doesn't mean you can't get creative with the foods guests crave when they're feeling that holiday spirit. Charring, smoking and fermenting are all trending right now, so applying these techniques to classic winter ingredients like root vegetables will keep your dishes fresh and exciting.

In some parts of the country, it will be time to bundle. But for others, like California and Florida, is there really a "winter" season at all? While the colder regions are gearing up for comfort foods and winter classics, do consumers' tastes change in warmer climate regions as well? Read on to see what Chef Jay Binder of MIA Kitchen & Bar in Delray Beach, Florida, and UFS Chef Rob Wallauer have to say about menus this upcoming season.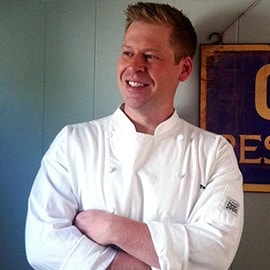 Q&A with UFS Chef Rob Wallauer
What do you predict as trends this winter?
Looking forward and knowing how difficult it is to source great tasting produce in winter months, particularly in the North East, I see the use of new varieties of squash, potatoes, and beets headlining on restaurant menus.
As an example the Honey Nut Squash is now available everywhere, even club stores. I would expect to see more and of these types of collaborations between growers and restaurateurs that lead to more flavorful produce. Not to say that a commitment to heirloom varieties is a thing of the past. I believe that chefs are more open minded to advances in agronomy that can help deliver an amazing flavor experience to their guests.

Where do you find inspiration to create new dishes?

This is going to sound like a cop out, but I find inspiration to create new dishes everywhere. Dining out is certainly the most direct way to stay inspired, but I also like to look at familiar foods and find ways to elevate or tweak them. As plant forward menu planning becomes more entrenched in the way we look at serving guests it is fun and challenging to ideate around making these dishes "crave-able". Starting with familiar comfort foods, is a great way to democratize the concept.

What is your favorite winter comfort dish?

My favorite winter comfort dish involves braising. Something slow cooked like a beef bourguignon, pearl onions, carrots served with a root vegetable puree. Slow cooking creates depths of flavor and a richness that is perfect for warming up on those short winter days.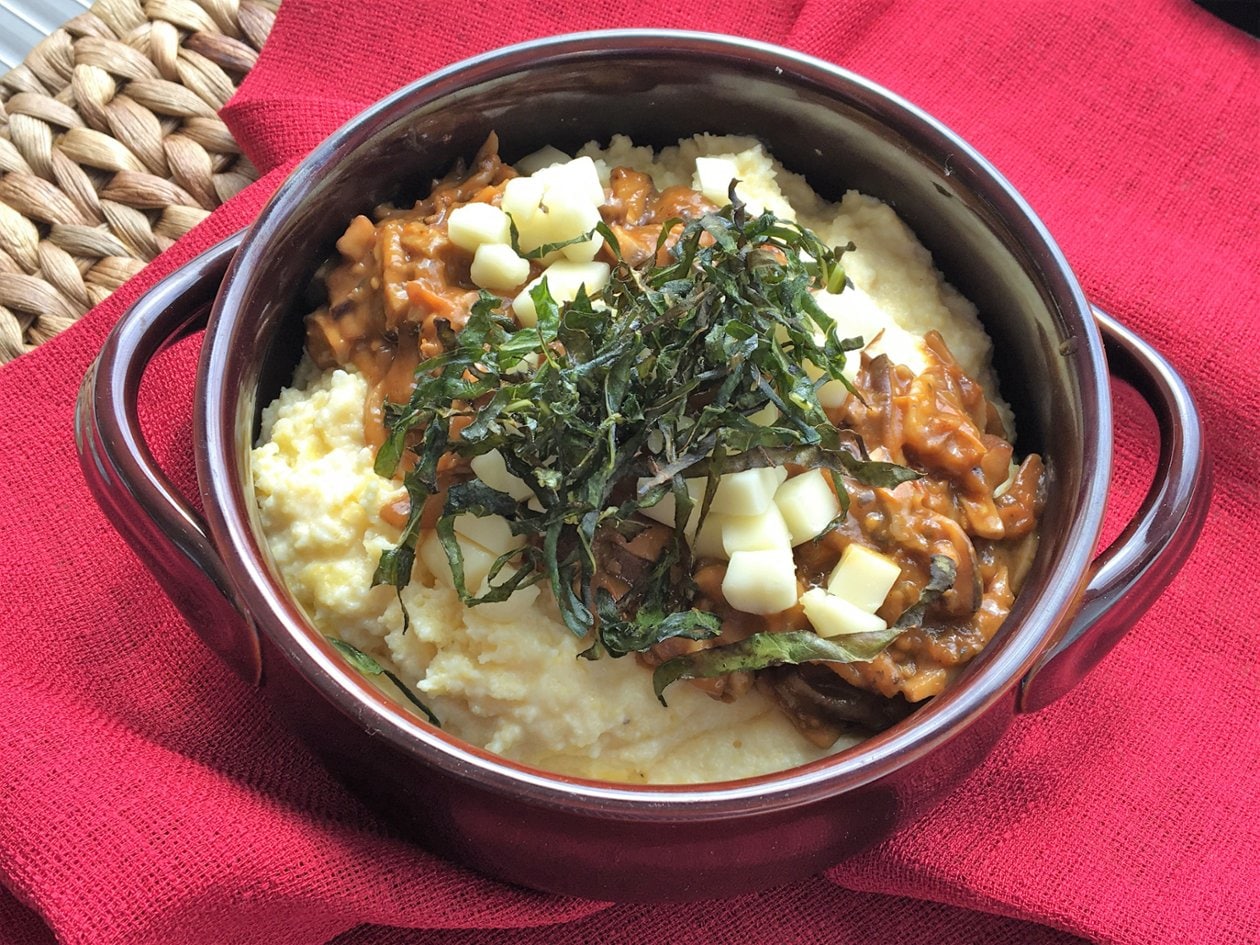 Chef Rob's Winter Recipe
Mushroom Ragout with Creamy Polenta, Taleggio and Charred Greens.
This dish is intended to be served as an entrée and delivers a decadent blend of flavor that is rich and inviting. You could also break up the components to complement and accompany roast poultry or game birds. Any way you choose to serve it, this dish is a serious elevation on comfort food.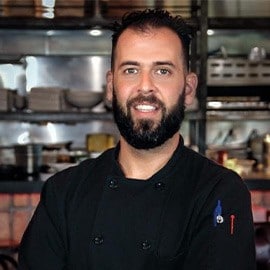 Q&A with Chef Jason Binder at MIA Kitchen & Bar in Delray Beach, Florida
What trends do you predict for this winter?
I personally see a lot of Asian fusion (smoked meats, rich vegetables, etc.), pickling, soups and braises are trending for sure. Rich flavors with the contrast of acid being my favorite!  
Being in Florida, since you don't really have a "winter" season, how does this dictate what dishes you put on your menu? Do you still incorporate "winter" dishes?

I never really worry about the weather change. We have cooler nights in Florida lending to bisques and braises but for the most part I like to stay true to myself. I'm known for stews, braises, reduction sauces, playful plating and pastas. There are no rules or laws that say you need to serve certain foods at certain times of the year so I choose to make veal cheeks, short ribs, etc. year round. I am French/Asian trained so I lighten up a little in the summer but winter is the best.
 
What is your favorite winter comfort dish?

My all time favorite winter dish is a classic. Not only my favorite to cook but also to eat; and that is osso bucco. It's actually on my menu this weekend. White wine and chicken stock keep It light but it's still rich due to the collagen and marrow. I also like to make it with risotto or saffron linguine.
 
The holiday season is busy in our industry. How do you balance work and being able to spend time with family for the holidays, for both you and your staff?

Family is the most important of all! My restaurant closes on Thanksgiving Day and Christmas Day. Every employee is granted 2 days off a week minimum and given whatever time they need because I truly understand family. I'm an Executive Chef that works on the line with my staff 5 days a week, creating equality.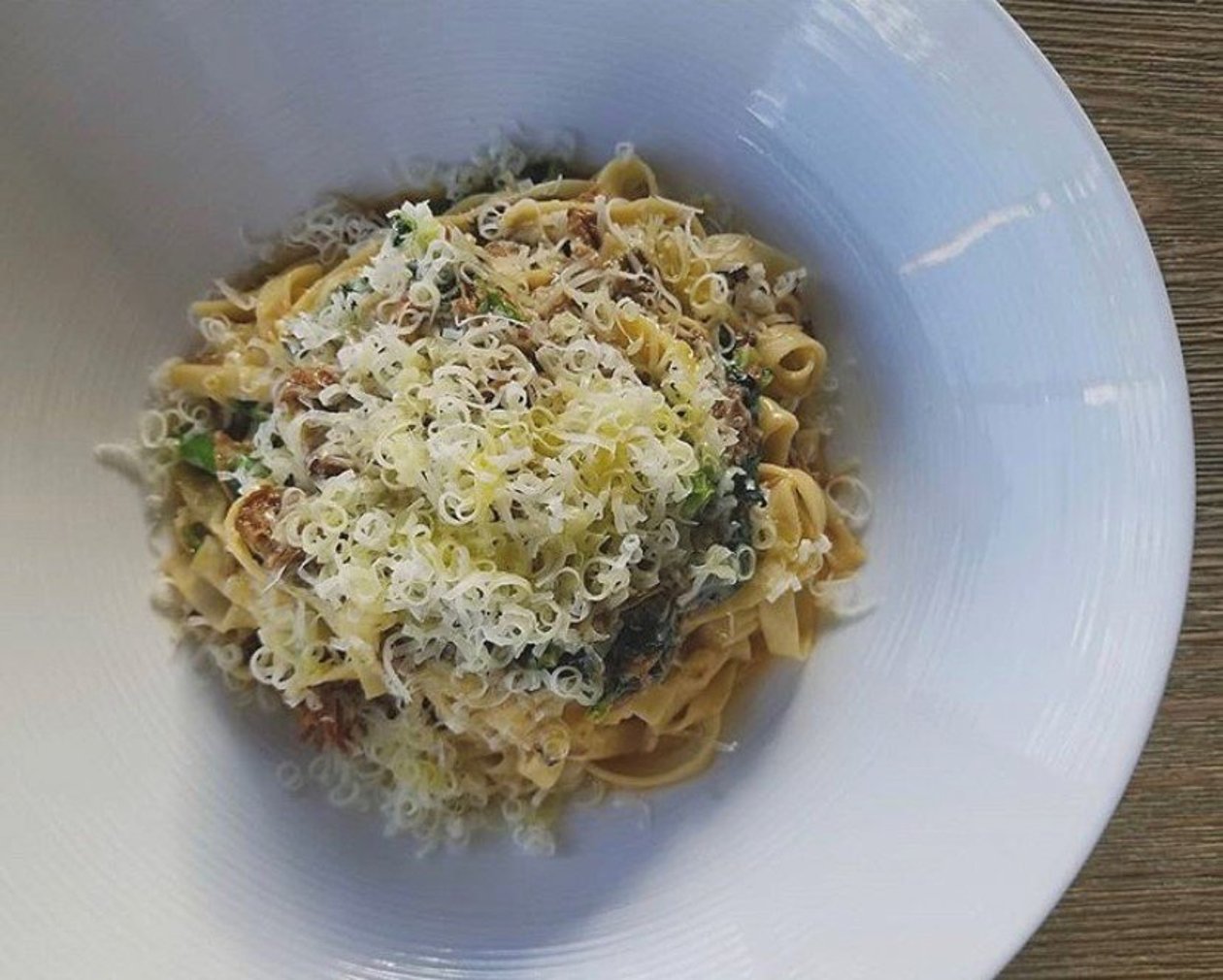 Chef Jason's Winter Recipe
Slow Braised Lamb Pasta
Tagliatelle pasta is tossed with tender lamb shoulder, broccoli rabe, rosemary, pepper flakes, asiago cheese and good quality extra virgin olive oil for a simple, yet hearty dish.