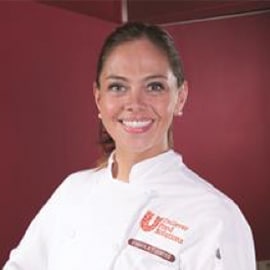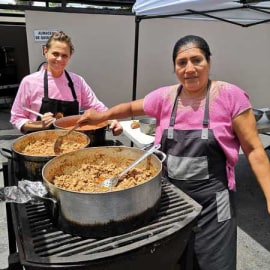 MORE THAN JUST FOOD: A WAY OF LIFE
Food is related with culture, with Mexican nationality and pride of belonging. We are proud of our food and traditions. Food is the strongest tie to family and friends. We celebrate with food, food and eating is a social act, society moves with food, we love eating. The family and mother's love is related to food, the way moms celebrate is with food. On your birthday, your mom prepares the food you like the most. Food is always with celebration. But food is also related with death, sharing the special and favorite food for the people who have died. The way family appreciates your visit is by offering a meal that we all share together.
WHAT'S CURRENTLY HOT IN MEXICO
In Mexico, all of the traditional dishes using authentic ingredients are on trend. The regional foods of Oaxaca, Puebla, Yucatán, and Veracruz are the strongest. Chefs are preparing menus inspired by these "back-to-basics" traditions. Remember that in Mexico, we have between 6-8 different regions that each have their own unique ingredients and specialties, but what they all have in common is their desire for authenticity and local production. We also see lots of urban gardens and local restaurant gardens. We want to keep our origins and traditional preparations alive.

MEXICAN SUPERFOODS
Mexican superfood ingredients such as amaranth are also at the top of the list. We also have huauzontle, which can be eaten fresh or dried, and looks similar to baby broccoli. In its dried form, we commonly make huauzontle pancakes stuffed with cheese. Local and regional dried chiles are of course very common. And from Oaxaca, we see beans, wild native greens called quelites which are mild and slightly sweet, sprouts and baby vegetables.
Complementing these trends are techniques like grilling, roasting, and frying with pork fat or vegetable oils to release the flavors of those ingredients and their traditional preparations.

WHAT'S MAKING ITS WAY TO THE US
In my experience, the most popular will be the cuisine of Baja, because of the strong connections we have. The rest of the Mexican states are not pushing and therefore are moving more slowly towards the spotlight.
The other most relevant regions include Oaxaca, Puebla, Veracruz, and Yucatán. The US can draw inspiration on the traditional ingredients and traditional techniques with truly authentic flavor from all of the regions.
See how you can adapt the flavors of Baja to your own menu with the series World Cuisines: Baja.
 
ELOTE AND HUITLACOCHE ON THE TREND SCALE
I'm happy to see some of our classic dishes make their way to the US. Elote has been a staple here for as long as I can remember. It's a popular street food of roasted or grilled corn on the cob that's coated in mayonnaise and then topped with grated cotija cheese, chile powder, and fresh lime.
Huitlacoche is actually a fungus that grows on the corn — the earthy flavor is considered a delicacy and it can be added to many dishes, including quesadillas. Here, we also see a lot of buzz around octopus, marrow, and local herbs as trending ingredients.
EASILY ADD MEXICAN FLAIR TO YOUR DISHES
By including traditional or authentic ingredients, you can add the flavor of Mexico to your dishes without needing to serve "Mexican" food. For me, chiles are the best way to distinguish the flavor of the dish and relate it with Mexican flavors. Traditional or Mexican herbs like epazote, hoja santa (which has a complex peppery flavor somewhere between eucalyptus and licorice), and cilantro will also give a Mexican influence.
CHILES: FRESH VS. DRIED
There are fresh chiles that are great for spiciness. Habanero, the hottest one (fresh), adds spiciness but flavor too. Chile de arbol or serrano are fresh green, but spicy too. The dried ones are used as a base that gives color, flavor and in some cases the spicy touch. Dried chile de árbol and chile piquín are a couple of the hottest, and depending on the region, chiles can be more for flavor and less spiciness.
It all depends on the uses.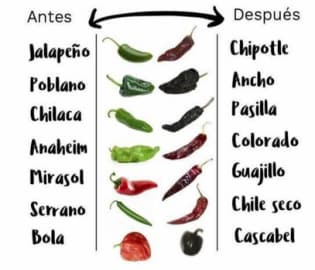 MY FAVORITE DISH
This is always a difficult one. I think our favorite food is related with our childhood, the food or dish you love when you are a child. I love moles, which are so complex — they use more than 50 ingredients and different cooking techniques. My favorite is probably pipián (a kind of mole made with pumpkin seeds). Seafood is also at the top of my list, we have fresh dishes like "aguachile" that have such fresh flavors without complexity. And of course, tacos. Tacos al Pastor are my go-to.
About Chef Fabiola Fuentes Treviño, Corporate Executive Chef in NoLa UFS
Fabiola was born in Mexico City and studied gastronomy at Universidad Iberoamericana in Mexico.
With more than 21 years of experience in the food industry, her career began in prestigious hotel and restaurant kitchens such as the JW Marriot Hotel, Mexico City, and has evolved from various trenches that today make her a professional of the highest quality.
Within Unilever Mexico, she has held the position of Coordinator and Administrator of the Culinary Center for the Unilever Food Solutions division.
She has also worked in the area of ​​research and development as a chef in Mexico and the Caribbean. Today she is leading Mexico, Colombia, Central America, Ecuador and the Caribbean, supporting chefs and cooks in the UFS business.
She has also served as a food stylist for several brands and was responsible for the creation of materials for training point-of-sale promoters. She has contributed substantially to the visual definition of product presentation and enriched the vision of brands aimed at consumer satisfaction.
As a chef at Unilever Food Solutions for North Latin America, she exercises her passion for gastronomy, food, people, service and continuous learning.