Growth: To empower, train and inspire chefs through our senior living specialist culinary team, in the hopes of enhancing the mealtime experiences of residents.
Fair Kitchens
Research by Unilever Food Solutions conducted in 2017 already revealed a serious wellbeing issue within professional kitchens: Fair Kitchens allows us to reflect on our values, as people and communities, and create a healthy and positive kitchen culture that enables its people to thrive.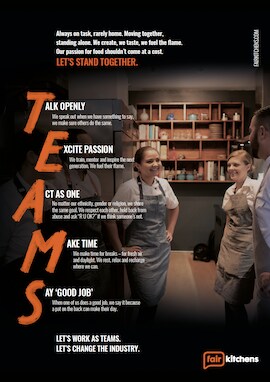 The FairKitchens Code
In light of the new normal the FairKitchens Code has been updated. Use this guide to start a conversation with your team about how best to stand together.
Download Now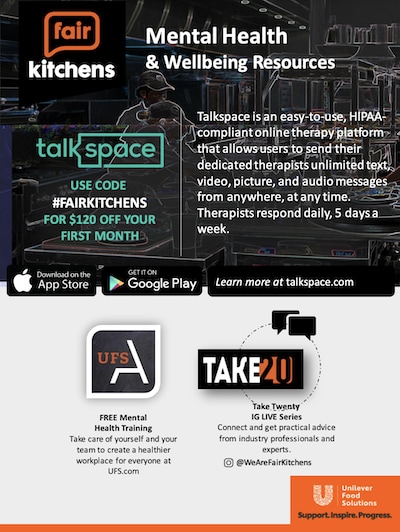 Mental Health Resources and Assistance
Get $120 off your first month of Talkspace via FAIRKITCHENS: Talkspace is an easy-to-use, HIPAA-compliant online therapy platform that allows users to send their dedicated therapists unlimited text, video, picture, and audio messages from anywhere, at any time.
Download Now