Portuguese Bean, Sausage and Kale Soup
With Basil Walnut Pesto,and Knorr® Professional Ultimate Low Sodium Roasted Chicken Base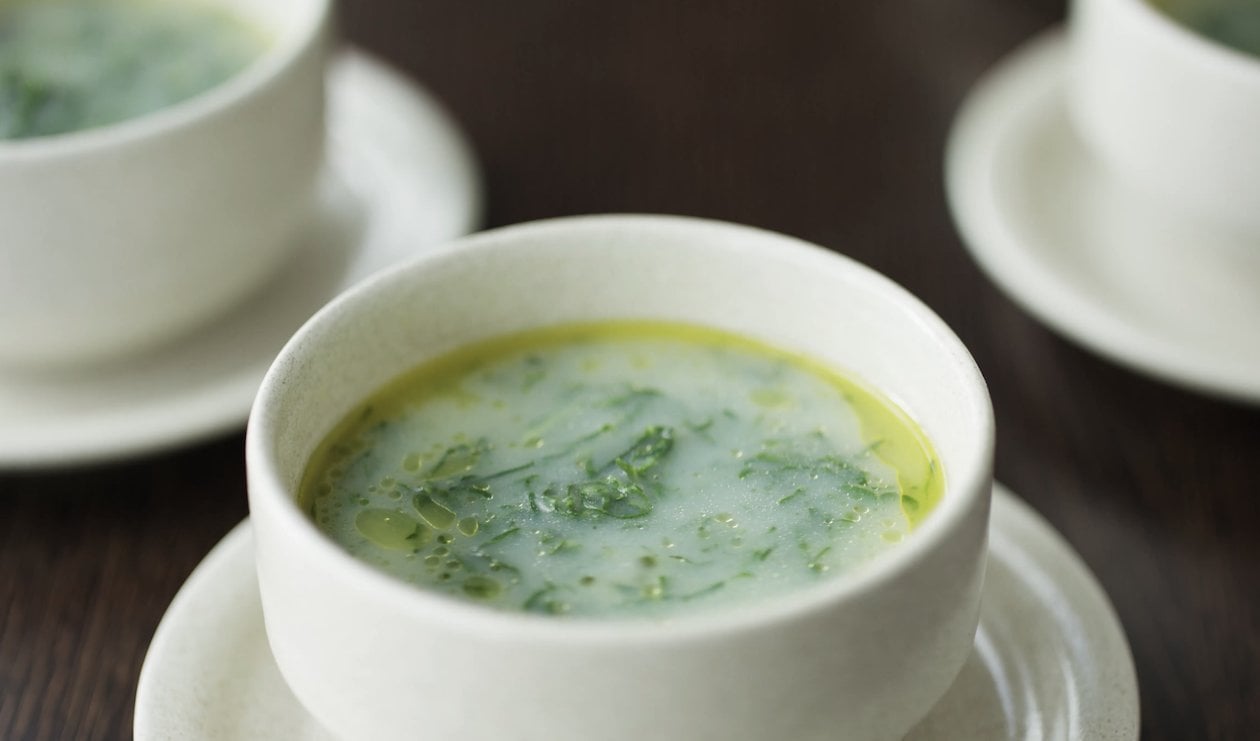 Ingredients per serving
Prepare the Dish
Onions, chopped fine

2.0 lbs

Tomatoes, diced in juice, chopped fine

1.0 gal

Kale, coarsely chopped

5.0 lbs

Garbanzo beans, drained

1.0 gal

Linquica sausage, sliced

1.5 qts

Knorr® Professional Ultimate Low Sodium Roasted Chicken Base

3.0 g

Ground black pepper

3.0 Tbsp
Preparation
Prepare the Dish

Heat oil in kettle, add the onions. Cook for 2 to 3 minutes.
Add the garlic and tomatoes and continue to cook for 2 minutes.
Add the kale and cook 1 minute or until it wilts.
Add the remaining ingredients, mix gently, bring to a boil, reduce heat and cook for 30 minutes.
Hold warm for service and serve with pesto.