Arroz De Marisco
Portuguese Seafood and Rice Stew with Knorr® Professional Seafood Base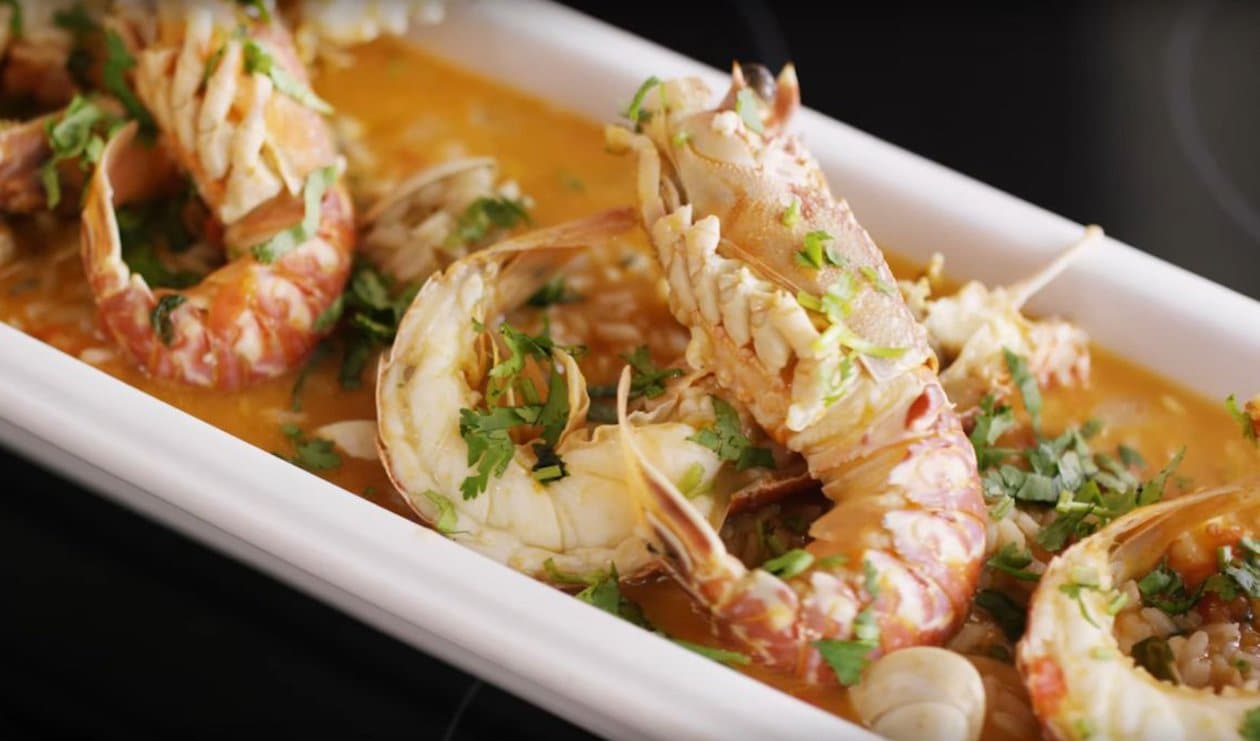 Ingredients per serving
Prepare the Stew
Extra Virgin Olive Oil

0.5 cup

Onions, chopped fine

2.0 cups

Green pepper, julienned

1.0 cup

Red pepper, julienned

1.0 cup

Shrimp, 10/20, peeled and deveined

1.5 lbs

Lobster, cut into pieces

2.0 lbs

Knorr Ultimate Seafood base, prepared

2.0 qt
Finish the Dish
Chopped cilantro

2.0 cups
Preparation
Prepare the Stew

Sauté the olive oil, garlic, onion, green and red pepper. Once soft, add the tomato.
Bring to low heat and cook until the tomatoes are softened. Add the rice, shrimp, mussels, clams, and lobster. Season with salt and pepper, stir, and cook about a minute. Add the prepared Knorr Seafood Base and bring to a boil over high heat. Reduce to low heat and simmer about 10 to 12 minutes.

Finish the Dish

Add hot sauce to season.
Turn off the heat, sprinkle with chopped cilantro and serve immediately.