We're not going to sugarcoat it for you: the restaurant industry is facing some tough times. COVID-19 has brought about serious, far-reaching changes to the industry, and its impact is probably going to be felt for some time to come. In order to be successful, restaurants need to take extra steps to woo their customers. Promotions are a great way to get new customers and to keep your old customers coming back.
It can be challenging to figure out the best way to handle promotions. Don't worry – we have your back! We put together this guide to help you navigate menu promotions, both online and offline. Keep reading for our best plating tips and tricks.
Why are promotions so effective?
It's kind of surprising, right? After all, promotions are basically giving things away. So why would they be good for business? 
The fact is that promotions are very, very effective because they work on a few levels. Psychologically, offering your customers a promotion tells them that you value them. Getting a deal makes people feel special; it's a very clear reminder that you care about them and that you want them to come back to your restaurant soon.
Promotions also work because customers are actively seeking them out. Studies have shown that 80 percent of diners are likelier to try a restaurant if they are offered a deal there. And around 57 percent of millennials say that they actively search for promotional offers to restaurants.
If customers are on the look-out for promotions, then that's a sure sign that they value those deals. Make sure they're getting great deals from your restaurant, instead of from your competitors.
Building up your social media connections
Promotions can also be a great way to build up your mailing list and to get to know your customers better. Tell your customers that they can join your mailing list to receive special offers, discounts, and other promotions. You can ask them to share any other relevant information when they join your mailing list.
The more demographic information they share, the better! Your goal as a restaurant owner is to get to know your customers very well, so that you can anticipate their needs and serve them what they want. 
So whenever your customers sign up to receive promotions, make sure you collect some basic demographic data like their age, gender, etc. Then, add them to your social media list so that you can continue to interact with them online and get to know them even better.
Knowing your customers
If you want your promotion to be effective, you'll also have to understand your customers and their needs. Take what you already know about your typical customers and see what kinds of deals and offers they would respond to best.
Are your customers office workers, ordering lunch? Are they families with young children who might be interested in special deals on kids' meals? Are they elderly people who might appreciate earlier meal times?
Whatever you know about your customers can make a big difference in figuring out what they will respond to, in terms of special offers and promotions.
Offering the right promotions
Now that you've considered your customers and their needs, it's time to think about your own reason for creating these promotions.
What kind of customer do you want to attract? What kind of results are you hoping for? In other words, are you trying to attract first-time customers, or do you want to make sure your old customers stay loyal to you? Do you want to encourage your customers to try a new dish on your menu? Do you want them to come into your restaurant, or are you trying to boost your takeout and delivery business?
Once you know what you're looking for, you can target your promotions so that they help you achieve your goals. So, if you'd like to encourage customers to come into your restaurant, why not offer a coupon for free desserts for dine-in customers? 
On the other hand, if you want to encourage your customers to use your takeout and delivery options, you can offer a discount for those patrons. You can also offer deals and discounts for new customers, for loyal customers, or for customers who refer their friends to your restaurants. 
Of course, you'll still need to keep in mind your unique set of customers, their preferences and their patterns. But it's very helpful to think about what you hope to achieve with your promotions.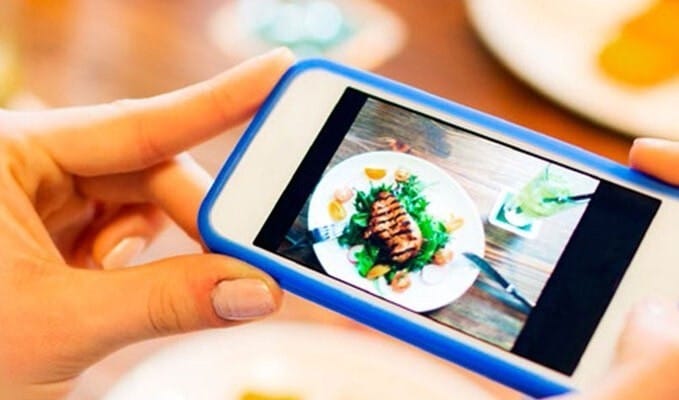 Event planning
Special events are a great way to boost your profile and promote your restaurant. There are a lot of different ways that you can do this. 
If you have a local guest chef who's willing to get involved, then you might want to plan an event around that person. You can offer a special discount to your loyal customers for the evening, or you can offer each customer a free item like a dessert or a drink. (Bonus points if you create a special drink or dessert for the event!)
The idea is to get as many customers into your restaurant as possible. This will likely boost revenue for the evening, and it will also get people talking about your restaurant. Besides, you'll be able to add names to your mailing list, which will be good for your restaurant in the long run.
Seasonal events
It can also be fun to plan special events around a change in seasons, or an upcoming holiday. If you're like most restaurants, you probably have some special dishes for each season, and you likely have some holiday favorites too.
Planning an evening around those seasonal or holiday specialties is a great way to generate buzz for your restaurant. And the more you can get people talking about your establishment, the better.
Trying new things
One way to get customers through your doors (or to boost takeout and delivery) is with special combination offers. 
You might want to try a buy one, get one, or BOGO offer. That means offering your customers a two for the price of one deal, usually on select items. This is a great way to get customers to try things that they might not otherwise have tasted. 
You can also offer a combo deal, throwing in a free soft drink when customers order a meal, or adding dessert when they spend a certain amount of money on an entrée. This is a great way to get your customers excited about visiting your restaurant; it's also a great way to get them to try some new flavors from your menu.
Promoting your promotions
Even the most perfect promotions won't do much for you unless your customers are aware of them. Make sure that you are letting your customers know about all of your special offers and, ideally, encourage your customers to spread the word to their friends.
Hopefully, you already have a strong social media presence – you should be using Facebook, Instagram, and Twitter on a regular basis to stay in touch with your customers. Use these platforms to promote all of your special events and your new offers. 
Encourage your customers to interact with you on social media, too. The more conversation you can have on social media, the more you'll attract new followers – and those followers will probably become new customers! So encourage your customers to like your posts and to "talk" to you on all of your platforms. Ask them what their favorite dishes are, or start a conversation about the holidays. Remember, your goal is to keep people talking about your restaurant.
Final thoughts
The restaurant industry is struggling these days. No matter what part of the world you're in, you're almost certainly facing some major changes to your business model. Amid all the uncertainty out there, one thing is for sure: the restaurant business has changed a great deal since the COVID outbreak began.
If you're like many restaurant owners, you may have seen a dip in your business over recent months; you may also have found this frustrating. But it's important to remember that your customers still want to enjoy all the delights of restaurant dining – they just might need to be reminded of how much they value that experience. 
Promotions are a great way to get people excited about dining out again. You can think of promotions almost as if you're giving your customers an excuse to go back to your restaurant. For people who are wondering whether it's appropriate to eat out (or to get takeout), a special offer can really make a difference!
This is another reason why you should be making a constant effort to connect with your customers – you want to really understand their unique attitudes to restaurants these days. Are they concerned about indoor dining but happy to eat in an outdoor area? If that's the case, they might be ready for special offers for eating in your garden. 
Or, are your customers unwilling to eat out but eager to get takeout food somewhere? In that case, they might appreciate a deal that targets takeout and delivery.
There are plenty of different ways that you can help your customers get excited about your restaurant again. This all grows out of keeping a conversation going and being as flexible as possible in terms of the special offers you can provide.