All of this can be overwhelming. But don't worry – we're here to help. That's why we put together this guide to everything you need to know about social media, marketing, and attracting business to your restaurant. Keep reading for some of our best ideas.
Picking your platform
Not all social media is the same. Instagram, Facebook, and Twitter are all great platforms, and they can all do be really helpful when it comes to promoting your business. But if you want to create a really great marketing campaign, you're going to need to understand what each platform does best. In other words, figure out how to make use of the strengths of each one of these platforms.
Instagram
Instagram is the most image-based of all of these platforms. Insta users love to post photos and stories showing off beautiful things – and that definitely includes photos of food and plating tips. In fact, food is the second most popular topic on Instagram, just behind fashion. It was the third most popular topic last year, so it seems to be getting more popular all the time!
Instagrammers love to snap shots of their meals, especially when those meals are beautifully plated, or when there's something just a little bit exotic or different about the food they're about to eat.
Insta users also love to share photos of iconic foods in a specific location. What's the number one most popular kind of food shared on Instagram? A New York slice of pizza, from New York. The second most popular food on Instagram is hamburgers from Texas. Other food posts that get a lot of love include sushi from Japan, steak from Idaho, and fried chicken from Mississippi.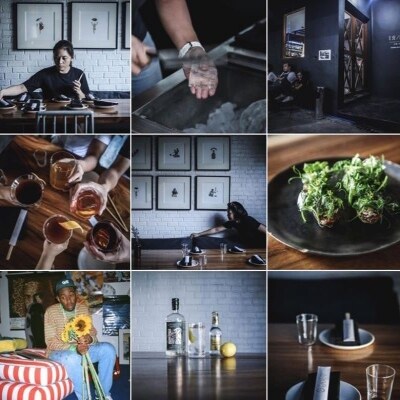 How can you use Instagram to market your restaurant?
You can use Instagram to build up buzz around some of your restaurant's specialties. Pick one of two dishes from your menu that you think might work well for Instagram. You might want to pick a dish that has something spectacular about it.
Photos of dramatic desserts like Baked Alaska, or any other kind of sweet treat that goes up in flames, are always popular. They generate lots of excitement and make your Instagram followers curious. When you show off a visually appealing food, you're giving customers a reason to come in and check out what you have to offer.
You can also use Instagram to highlight your hometown classics. We've seen that Instagram users really value eating foods in the place they were invented. So, if your restaurant is in Buffalo and you've got great hot wings, show them off in a post!
Twitter
Twitter is much less visual than Instagram. Yes, you can still share photos and videos, but the microblogging site is really all about words. Twitter is a great way to have an ongoing conversation with your customers.  But if you're going to use Twitter successfully, you're going to need to get used to the platform's quirks.
Twitter has its own style. It was originally designed as a text-based service, and that means that the site favors short, to-the-point communication. You might want to think of tweeting as if you're sending a text message, instead of writing an email. It's best to skip the preamble and cut straight to the point.
Successful Twitter users know how to convey information in 280 characters or less. Very successful Twitter users can convey that information and also make their followers chuckle.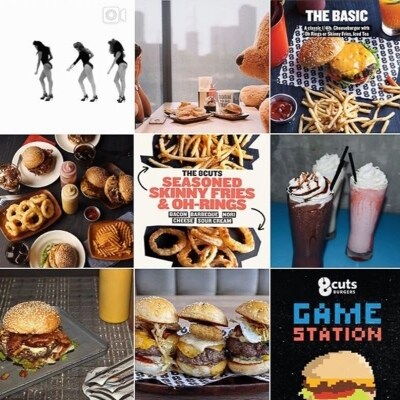 How can you use Twitter to market your restaurant?
Because Twitter is wordy, rather than visual, it's a good way to share information. You used Instagram to get your followers excited about your food. Now you can use Twitter to let them know about your specials, your menu changes, and anything else you're cooking up.
The big challenge on Twitter is figuring out a way to be memorable. Twitter users are scrolling through lots and lots of tweets every minute, so they're going to forget a lot of what they read. Make sure you tweet two or three times a day, and don't worry if you're repeating information.
Keep the conversation going
Twitter is all about the conversation – except that when you're on Twitter, you're not just talking to one or two people. You're talking to all of your followers at once, and you want to make them all feel heard.
What does that mean? Whenever anyone mentions your restaurant, acknowledge it! Retweet. Respond with an emoji if you don't have time to do more! Whenever you retweet a mention, your followers get to see that mention too. And that generates more buzz, and gets retweeted to more people, which gets other people interested in joining the conversation. Pretty soon, it starts to feel like everyone is talking about your restaurant.
How do hashtags work?
Using hashtags is also a great way to get noticed on Twitter. Tweets with hashtags (a word or phrase following the # symbol) will automatically be linked to every other tweet containing the same hashtag. Users also search by hashtag, so you'll want to be sure to use some of the most popular hashtags.
Obviously, every hashtag is a little bit different, and it's a good idea to tailor your hashtags so that they make sense with your offerings! In 2020, some of the most popular hashtags were #nomnom (to show off a delicious feast) and #foodie, to show off an exotic or complex meal.  
Facebook
Facebook is the biggest social media platform, period. As of last count, there were 2.7 billion people around the world who actively used Facebook. So if you're using social media to market your restaurant, you need to include Facebook in your marketing effort.
Food is a very big deal on Facebook. A recent survey showed that more than a third of people between 18 and 36 years old engage with food-related posts on Facebook at least once a week. Social media users also tend to listen to the recommendations of other Facebook users when they're looking for a new restaurant. In other words, Facebook is a great way to get the kind of "word of mouth" advertising that your restaurant needs to bring in a steady stream of new business. It's just that in this day and age, word of mouth advertising is digital!
How can you use Facebook to market your restaurant?
The first step to Facebook marketing is developing a terrific business page. Facebook refers to your page as your "digital storefront," which is a really useful way of looking at it.
Think about it. When you were designing your restaurant, you probably spent a long time figuring out what you wanted it to look like, right? You probably agonized over what color to paint it, how to make the sign "pop," and how to be as visually appealing as possible.
Well, your restaurant's Facebook page is the online version of your storefront. It's the first thing people see when they do a quick Google search to check out your restaurant. So it's a good idea to make that page every bit as visually interesting as your restaurant itself.
Post updates and promotions
You can use your Facebook page to let your followers know about all the developments at your restaurant. And unlike Twitter, you don't have any character limit on Facebook. You can make your posts as long as you'd like.

Did you just put out a new seasonal menu? Post about it! Have you added new items to your Happy Hour deal? That's another great thing to post about. You can also put up news about holiday deals, promotions, local events, or whatever else you want your customers to know.
Targeted promotions
Once you have a great Facebook page, you can use Facebook to send out targeted ads. That means that you can design an ad which gets sent to only certain demographics.
So, let's imagine that you have a pizza place and you know, from experience, that your customers tend to be college students between the ages of 18 and 22. If you want to advertise a great new pizza on your menu, there's no sense in sending out an ad to everyone in the world. Facebook allows you to send that ad just to people in your target age group.
Final thoughts
Today, 79 percent of Americans have social media profiles. People spend more time online than ever before, and that means that they expect businesses to have an online presence too.
Most Americans say that they do at least some online research before choosing a restaurant to eat at. Many people also say that they prefer restaurants which also have a social media presence.
What does all of this mean for you? Today, being online is not an option – it's a must for every successful business. And if you want your restaurant to be competitive in today's world, you're going to need to make use of the leading social media platforms – Instagram, Twitter, and Facebook – to market your restaurant successfully.