There was a time when if a guest had a bad experience in a restaurant they'd tell their friends—and it was possible those friends would share the story. But now when a guest has a bad time, they can tell hundreds if not thousands of people before they've even left your doors. With the growing reliance on review sites, bad reviews can seriously take their toll on your restaurant's reputation—and traffic. Handling them properly can help stop a snowball effect and give you insights to help optimize operations.

You can see 5% to 9% increase in revenue if your Yelp rating increases by just one star.1
If consumers have bad experiences, they are 50% more likely to share it on social media.2
 
What Makes Someone Write a Bad Review?
As odd as it might sound, they do it mostly because they care. People are demanding more from their hard-earned dollars these days; their expectations are extremely high. When they don't feel they've gotten a fair trade for their money, they want to let others know about it.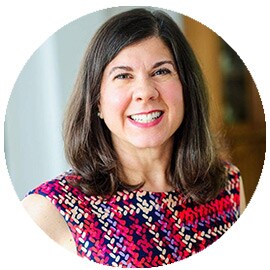 Review Horror Story
Read Chef Jill's story of how Yelp and the improper handling of comments and reviews helped lead to the closure of a Chicago eatery before it could even celebrate its one-year anniversary.

They're Not All Bad… Know How to Respond (Even to the Good Ones)
Whether you're getting positive or negative reviews, the only way to grow your business is to receive feedback. Each platform has recommendations to help you respond to both the good and bad comments.

What to do About the Bad Ones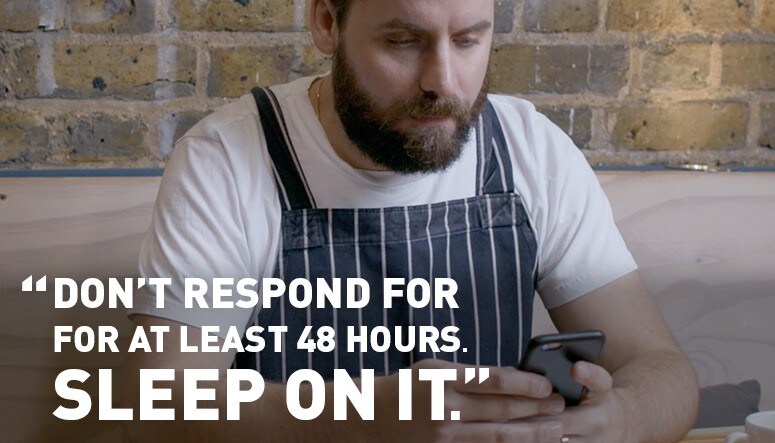 Chef Gavin of Burgershack says, "I would say, don't respond for at least 48 hours. Sleep on it. The last thing you want to do is come across as defensive, even though somebody's words—some A-hole's words—will cut you to the bone because he's talking about your life and what you do."
 
Don't Take it Personally
First and foremost, try not to let their words get to you. Remember there are real people on the other side of the review and they paid to come to your restaurant—something might have just gone wrong.
 
Try to See the Whole Picture
Don't react or respond without making sure you understand everything that happened.
Read the review carefully. Note the time of day, the tone, the person's name, and your staff that was involved.
Do some investigation into the issue by talking to staff or reviewing register receipts.
Research the customer (do they often post negative reviews, are they a regular?). 
Admit When You're Wrong… It Happens
Try to humanize your restaurant and the situation by introducing yourself and your title. More often than not, people really just want to hear, "You're right; we're wrong."
Apologize and empathize.
Address the issue with specificity and tell them how you will improve or take steps so it doesn't happen again.
If there is a reason why something was the way it was, simply explain that. But be careful not to come across like you're making an excuse.

Offer to Make it Right
Invite more direct conversation (outside of social media). Send them a direct message and try to take the dialogue to an e-mail thread or phone call.
Provide an offer for them to come back to the restaurant. Say something like, "We'd love the opportunity to regain your business."
Follow up with the review by making the changes at the restaurant if necessary.

1 Yelp Help, Toast May 2016
2  Zendesk 2013
3 Here's Lookin' Out for You, Kid demandforce.com
4 50 Stats you need to know about online reviews Vendasta.com