Chef Diego Hernandez relies on the fertile soil of Baja for the garden at his restaurant, Corazón de Tierra in Valle de Guadalupe. He feels adapting to your land and culture are central to creating the best culinary experiences. Here he shows Chef Einav how to make his dish of roasted beets with garlic sauce, dried hibiscus, sheep's milk cheese, hollyhock petals, and gremolata.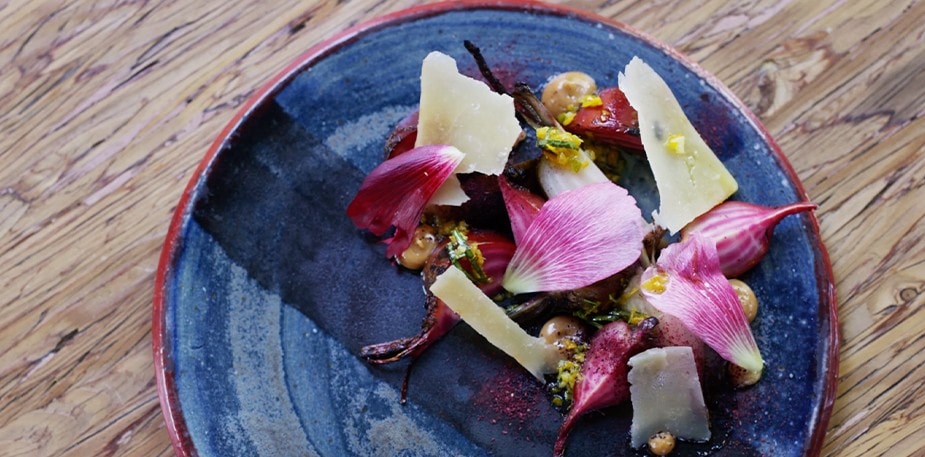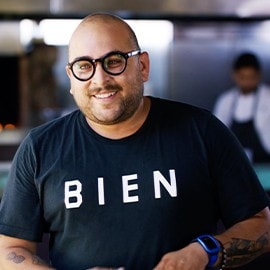 Chef Diego Hernandez
Diego Hernandez hails from Ensenada, and has worked with great Mexican chefs including Enrique Olvera, Guillermo González Beristáin and Benito Molina. He opened Corazón de Tierra in 2011 and also owns the Troika taco truck.