Chef Jose "Joe" Rodrigo Figueroa Sanchez and Owner Antonio "Tony" Ley use their cooking to celebrate the significant impact grandmothers have had on their culinary journeys. They call it "Mexican grandma cooking" they serve from their Corazón de Torta Food Truck in San Diego. Their albondigas torta starts with fresh round rolls that are topped with meatballs made with beef, pork rinds, parsley, onions and cilantro. They're cooked in tomato and chipotle sauce.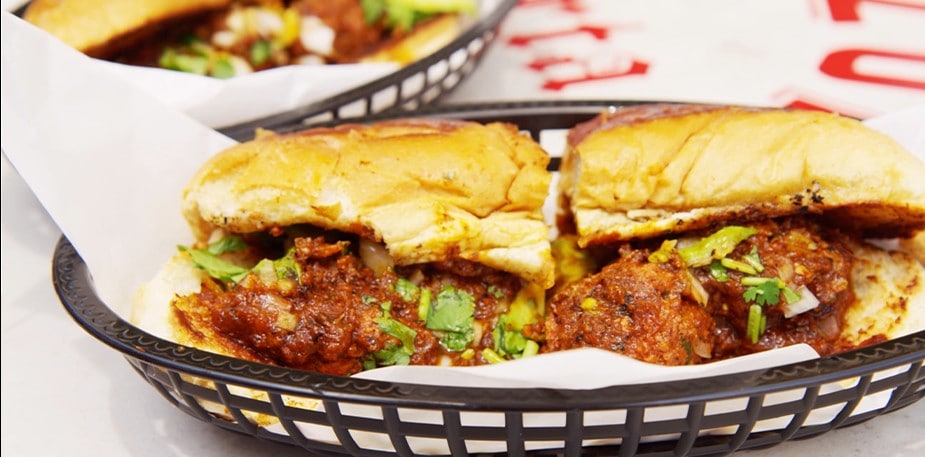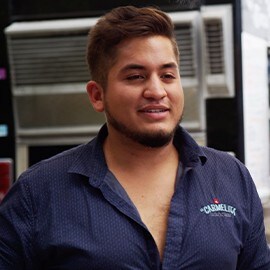 Chef Jose Rodrigo Figueroa Sanchez
Born and raised in Tijuana, Mexico, Chef Jose Rodrigo Figueroa Sanchez learned to cook from his grandmother. Today, he uses those same cooking techniques to create menus for Corazon de Torta. Chef Jose also runs a food truck in Tijuana called La Carmelita, named after his grandmother.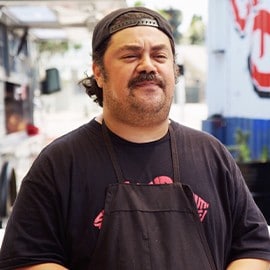 Chef Antonio Ley
Chef Antonio is the owner of Corazon de Torta. He takes pride in sourcing local ingredients, and serving what they call "Mexican Abuelita" style food.