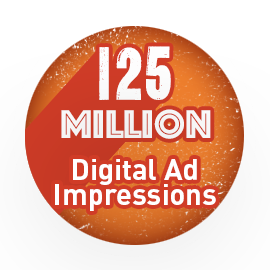 The Tea'd Up activation delivered over 125 million digital ad impressions to potential guests near your restaurant, driving them to claim their free tea.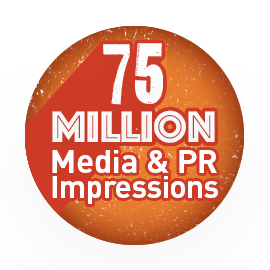 Katie Hill, Marketing Manager at TaMolly's
"The Tea'd Up program was a success for all 10 of our TaMolly's locations. We were excited to see such a positive response from our customers and restaurant teams for the Tea'd Up promotion. Lipton's digital marketing strategy targeted potential customers in our area, and they were eager to take advantage of the summer special. The redemption process was easy for the customer and for us operationally. The promotion motivated our sever teams and resulted in an increase in traffic for our restaurants over the summer months."
Learn more about TaMolly's

Bryan Hargrove, Corporate Operations Director for Spring Creek Barbeque and Shady Oaks
"At Spring Creek Barbeque, we found the Tea'd Up promotion to be useful in selling more tea in our operations. The front of house support materials helped communicate the offer to our guests, and the National Iced Tea Day celebration did a great job kicking it off. Our staff and guests were impressed with the free tea digital coupon. We'll absolutely participate in the promotion again next year."
Learn more about Spring Creek Barbeque

The 2019 Program In Review
Tea'd Up kicked off on National Iced Tea Day with digital media getting guests excited about free tea at your restaurant. Front-of-house, POS materials and back-of-house support helped make sure guests and staff got in on the program. And to keep sales going, we provided a social media toolkit so operators could post about free tea all summer long!
Be on the lookout for information coming soon on National Iced Tea Day 2020. Thanks again for being a part of Tea'd Up 2019!