With the changes in the modern food industry and hospitality environment, specialists and operators need to upgrade their Business Models with a greater emphasis on online ordering, take-out, and delivery. Many have attempted to "just get by" with ghost restaurants, virtual kitchens, and outside-dining due to ever-changing COVID-19 guidelines, which can vary state by state - within some states, even month by month. It is time to adjust to the new normal and make changes to more permanent processes. 
Consider this your go-to guide for addressing some of the overarching roadblocks and solutions as you expand your service solutions and upgrade your food delivery business model.
There is no additional licensing or permitting necessary for you to turn your empty restaurant into a virtual restaurant and operate a ghost kitchen - considering you're already operating in a space with a kitchen. 
A Business License from the Small Business Administration is required to open any type of business and requires annual renewal. If you serve alcohol, you must acquire a Liquor License from the Alcohol Beverage Control Board in your state. If your state does not allow alcohol to-go, consider offering the mixes for some of your most popular drinks so customers can mix their own.
The other state-sanctioned requirement is the Food Handlers Permit. Each employee that handles food in any way may be required to complete an online course and pay a fee. It usually is good for 3-5 years, so when hiring a new employee, inquire if they have an active permit. If you do pay for the fee, include a paragraph in your Employee Contract that if they leave they will need to pay out the remainder of the contract. 
You will also need a Food Service License issued by your county Health Department. Usually, you can visit your county website to apply online, pay the fee, and then meet with an inspector. This is the on-site inspection that provokes anxiety for us all, no matter how clean and sanitary kitchens are kept.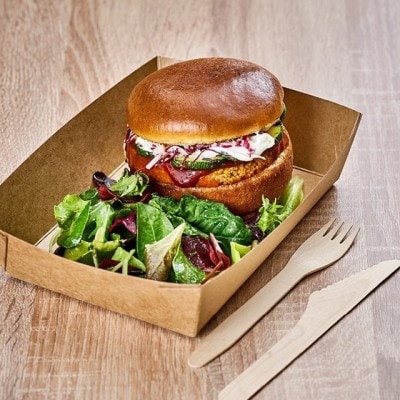 Insurance Coverage
This information applies only if you are using self-delivery. Many restaurateurs have turned to self-delivery in an attempt to keep more of their employees on payroll. If you are using your own employees for deliveries, you must cover them with insurance. If they are in an accident while delivering a meal, their auto insurance can refuse to pay.
The coverage needed depends on the method of delivery you are using.
Delivery Cars and Motorcycles will need to have coverage on your company insurance policy covering food delivery drivers. If they are driving personal vehicles or a company vehicle, you still need to contact your insurance agent.

Delivery Bicycles are not required to have specific coverage. However, we recommend discussing this with your agent since you could be held liable for any damages or injuries to the rider or anyone else involved in the accident.
How can I keep my Personnel Working with a Virtual Kitchen and Online Delivery Only?
To get kitchens back on track and all personnel back to work, operating a ghost restaurant has proven to be a viable solution. The kitchen staff may need to start small and grow as your orders increase. FOH staff can come back with the limited patrons, taking and following up on call-in and online orders, taking orders to cars outside, and additional staff may become delivery drivers. Sadly, it might be longer for all former staff to return, but getting your food delivery business operational can assist in the rehiring process.  
Watch Chef JC Lopategui in Fl on youtube for more thoughts on this topic.
More on how to make your restaurant delivery friendly: What is a Cloud Kitchen?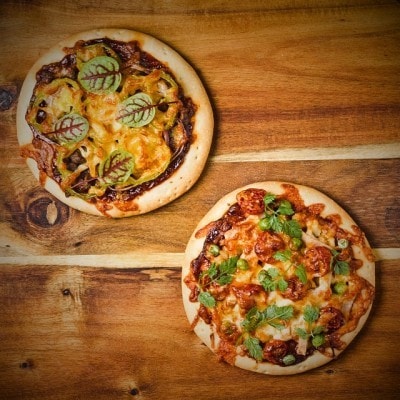 Will I need Different Equipment or Supplies?
If you currently handle takeout through your main entrance, it might be time to rethink that. It is best if you have a separate entrance for your takeout and delivery. This is important for when in-house regulations become a little more flexible. Set up a check-out counter at a side door or at one near the kitchen and use that station for all of your call-ins, online orders, online delivery, or pick-ups. 
A very important item is your Business Management program. Be sure that you have a system that can accommodate online and call-in orders and track them to completion. Easy, online ordering and POS resources like Bbot might be another option to explore for your business.
Last but not least, don't forget about your takeaway packaging and to-go containers. If possible, refrain from using the staid, white styrofoam food carriers, and plain white bags. There are plenty of eco-friendly and meal-appropriate takeout packaging options to choose from these days - and don't forget to print your logo wherever you can. Restaurantbags.com is one site you can refer to for inexpensive options. You might also need to update or create your signage to emphasize your online ordering and to-go options. Be sure to put your social media tags and widgets on appropriate signage also.
What do I Need to do with Social Media?
Simple answer? Everything. This may be a good way to re-employ one of your younger servers for assistance. They're most likely familiar with Instagram, Pinterest, Twitter, and Tiktok, so have them take great pictures of your dishes or BTS videos to share - and end with a memorable CTA (call to action). Posting on a recurring basis can lead to long term organic engagement. Announce specials and promotions. Let your customers post reviews and comments - and respond to them. Make them feel valued. This guide offers some help with your marketing.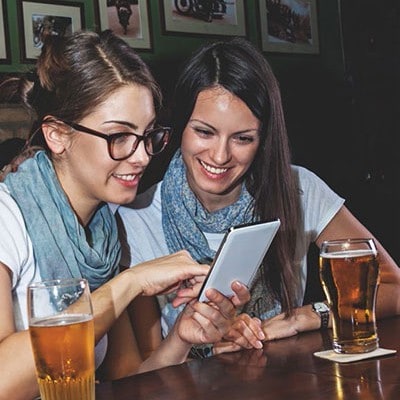 What about Packaging and Takeout Menus?
Do not offer your entire 10-page menu as your takeout menu. Start with your best sellers and foods that will travel well. You may have to make modifications; package toppings separately, or even provide cook-at-home options that are better served fresh to accompany hot-and-ready dishes. 
Be mindful of packaging so meals arrive in an orderly manner. We know what happens when a hot burger and fries are placed in that white styrofoam packaging, we mentioned. If you do use such containers, poke a few holes in the top so the steam can escape. When the supply runs low replace them with something more presentation-worthy. A little extra effort goes a long way toward customer satisfaction.
If you have a few special dishes that customers tell you they miss, consider a cook-at-home option. Offer it as a menu option, clearly indicating the cook-at-home details. You may prepare in your ghost kitchen so clients pick up same-day and cook at home. A more cost-effective way might be to offer the dish as a daily special which would allow you to make ahead of time and freeze. Be sure to include thorough cooking instructions worded in simple steps and in a friendly tone.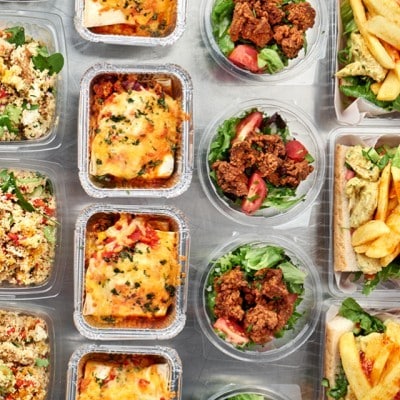 How should I handle Online Delivery?
Most restaurants already offer take-out, curbside pickup, and order-ahead, but delivery may be an option that needs to be added. The method of delivery may depend on your current management software, or the additions you are willing to make. If you do not want to purchase new modules, or entire management software, or insure drivers, you can work with a 3rd-party delivery service such as GrubHub, Uber Eats or Doordash. Check to see which services deliver in your customer demographics. The use of these services is typically about a 30% commission of the meal cost. Visit the Chef Inspirations Off-Premise: Dining page to see a special offer from Uber Eats for UFS customers. Many restaurants are finding that a hybrid or combination of self-delivery and 3rd party works best for them. Ordering on your website and delivering locally will save you from sharing that large percentage with the other vendors, but using their services will get your menu items to a broader audience and save you the potential liability of having your own drivers. This Delivery Takeout Guide will help you get started or expand your delivery offerings.
Prior to upgrading the Food Delivery Business Model for your restaurant, fully research the services available with the software you have, the third-party delivery vendors that have drivers in your area, and the personnel and vehicles that are available to you.
Where Do We Go From Here?
Making these adjustments has been necessary to navigate the pandemic. But it's important to keep an eye to the future once in-house dining has increased. You may decide operating a ghost kitchen is the best strategy for your business, or you may prefer to use a hybrid model. Even returning back to fulltime in-house has its perks - online ordering and delivery could be extra services you offer, or for when you want to feature special meal packages for occasions and holidays. No matter the model or your approach, flexibility is - and will remain - key as we move forward.