You've probably heard this old saying: necessity is the mother of invention.
The COVID-19 outbreak has been hitting the hospitality industry hard, and that means that restaurant owners have been forced to find creative, inventive ways to continue attracting business. One of the most exciting new approaches is the so-called cloud kitchen.
If you don't know much about cloud kitchens and how they operate, this is the right time to learn! Keep reading for everything you need to know about this hot new trend. We'll fill you in on how it works, and how you can make this phenomenon work for you.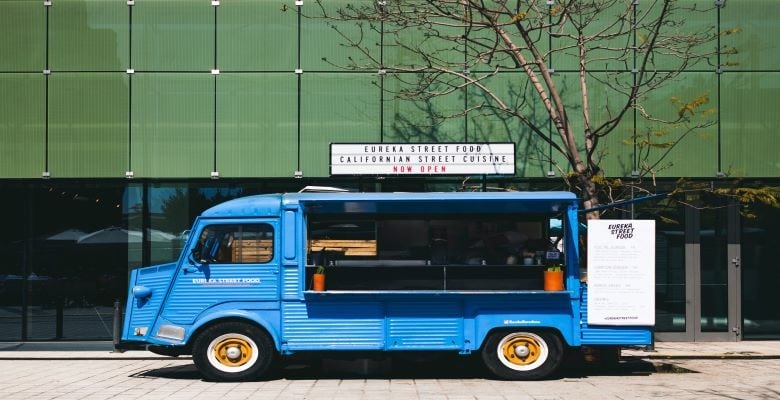 What is a cloud kitchen?
A cloud kitchen is a commercial kitchen which is not attached to a restaurant. The cloud kitchen isn't designed to make food for customers to eat on-site. Instead, it's designed only for takeout, delivery, and grab and go services. 
Typically, cloud kitchens are affiliated with a delivery service like Uber Eats, GrubHub, or Door Dash – or with any other local delivery service. Here's how it works. Your customer places an order, and your cooking staff prepares it. When it's ready, the delivery service picks it up and gets it directly to your customer. 
The whole process is quick and seamless. Customers love it because it makes ordering food a breeze. Instead of calling up a noisy, chaotic restaurant to place their orders, which can be a hassle, they can go through an experienced delivery service. And of course, the process is safe. For customers concerned about containing the spread of COVID, it's really ideal. The entire process is socially distanced and just about hands free.
How do you open a Cloud Kitchen?
There are a few different ways to start up a cloud kitchen. (By the way, cloud kitchens are sometimes also called ghost kitchens, or dark kitchens. You may come across these terms somewhere; they all mean roughly the same thing.)
What if you already have a restaurant?
Some existing restaurants reinvent themselves as cloud kitchens simply by shutting down their dining rooms and sticking to the kitchen. These restaurants generally don't need to make any major changes to their set-up. They'll just need to make sure that they have a reliable delivery service and a means of taking orders.
Of course, these restaurants will likely need to overhaul their menus to make sure that they are preparing takeout-friendly food for their customers. This means focusing on foods that travel well, can handle being served half an hour after they've been prepared, and take well to being reheated. It also means making sure that you have a good supply of spill-proof containers (and ideally, making sure that those containers are branded with your restaurant's name!). 
What if you want to start from scratch?
Sometimes, aspiring restaurant owners decide that they want to open a cloud kitchen – but they don't have a kitchen yet. In this case, they have a few choices. One great idea is to lease a commercial kitchen from a specialty provider. 
Obviously, the costs of this are going to vary a lot from one place to another. But in many cases, the cost of leasing a commercial kitchen is far lower than the cost of renting a whole restaurant would have been. Leasing commercial space also means that you won't have to pay for zoning compliance costs, or for installing equipment; that's already been taken care of by the provider, in many cases.
The best thing about leasing a commercial kitchen is that, of course, there's no waiting around for approval and permits. You'll be ready to get started right away.
Using a food truck as a cloud kitchen
Food trucks are a growing trend around the world, and there's never been a better time to look into opening up a food truck business. A food truck is basically a cloud kitchen on wheels, which makes it ideal in these socially distanced times. 
When you open up a food truck, you can attract both grab-and-go customers and delivery customers. In other words, some people are going to seek out your food truck and buy food directly from the truck. Other people will want to order delivery from you. If you live in a warm climate, you can set up your truck near a park or an outdoor seating area, so that your customers can sit and enjoy their food after buying it from your truck. Please ensure that you have the permits in place and adhere to local regulations.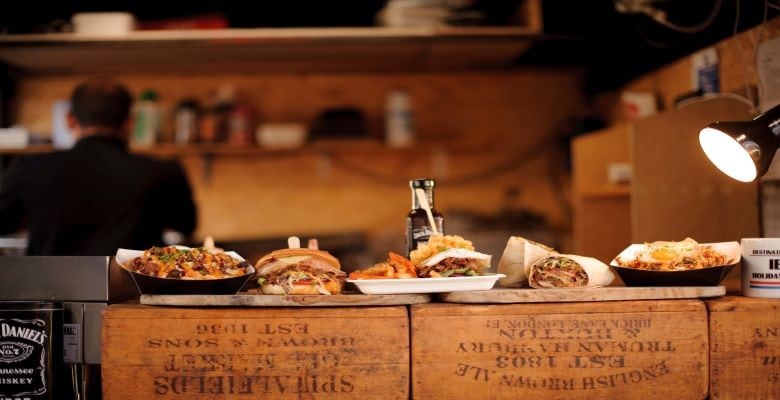 Can a cloud kitchen save you money?
The short answer is that yes, a cloud kitchen can save you money in all kinds of ways. That's because a cloud kitchen is a great way to lower your overhead and cut administrative costs for your restaurants.
Lower overhead
If you've run a traditional restaurant, you're probably all too familiar with the many costs involved. There are the utilities, the property taxes, and the maintenance costs, to name but a few. None of these costs come into play when you're running a cloud kitchen! If you're leasing the space, the provider takes care of taxes, utilities and maintenance. If you're running a food truck, you really only need to worry about utilities, which will be a minimal cost.
Incidentally, if you're leasing commercial space, you should look for a provider who can help you handle any other administrative hassles like health inspections, cleaning services, security, and necessary repairs. The beauty of running a ghost kitchen is that, ideally, you get to focus on the food, and on making the best possible meals for your customers. The goal is to not get sidetracked with other issues – so try to set yourself up in a situation where the administrative matters are handled.
Lower payroll costs
Running a restaurant takes a lot of staff. You need a host or hostess to greet customers at the entrance; you need a cashier to handle payment. You also need a waitstaff and, depending on your restaurant, you may need bartenders as well.
Of course, if you're running a cloud kitchen, none of this is necessary! You don't need a waitstaff, because you aren't running  a dining room. You don't need a host or hostess for the same reason. You just need great cooks, and a delivery service. 
Can running a cloud kitchen help you expand your business?
Traditional restaurants are rooted in place. Yes, your traditional restaurant might offer some delivery service, but it is primarily designed to bring customers in to a dining room.
Cloud kitchens, on the other hand, encourage you to expand your reach much, much further than ever before. Instead of focusing on a specific geographical zone, you can offer your food to customers throughout the region. 
It's a good idea to make sure that you are branding your packaging, since this will serve as low-cost advertising for you! 
Of course, if you're running a food truck it is even easier to extend your food services throughout your local area. Simply keep your truck moving as you look for great new locations! Many food trucks find that using social media is a great way to generate buzz about their food. Customers often have a lot of fun following food trucks on Twitter and speculating about where they might pop up next.
Getting ready to run a cloud kitchen
If you're serious about running a cloud kitchen, your first step is going to involve rethinking your menu. 
That's because you'll need a menu that reflects the unique needs of takeout and delivery customers. You'll need to sit down and go through your meal offerings carefully to make sure that they all can be delivered easily, without spilling or making a mess. You'll also need to make sure that all of your menu items are the kind of things that can be served well after they're prepared.
This means you'll want to stay away from foods that need any kind of final touches tableside – any food that needs a sauce to be poured over at the last minute, for example, is a no-go for the delivery business.
It's also a good idea to try adding some grab and go items, especially if you're running a food truck where people might want to just run up and get food quickly. What are grab and go items? Typical grab and go items include sandwiches (already wrapped up) or pastries; they might also include salads (possibly with the dressing on the side, to reduce the risk of sogginess) and wraps, or even soups and burritos. The possibilities are almost endless.
Final thoughts
Whether you're an experienced restaurant owner or simply someone interested in getting into the food business, cloud kitchens are a great option to consider.
When you open a cloud kitchen, you're looking at a lot less risk than you'd have opening a traditional restaurant. That's because both the upfront costs and the overhead are much lower. A cloud kitchen allows you to reach a wider customer base than a traditional restaurant would. It also allows you to reassure customers who have safety concerns; cloud kitchens make it very easy to comply with the need for social distancing. 
Hopefully, this guide has given you a good overview of everything you need to know about opening your own cloud kitchen! Good luck in this exciting new endeavor.