More Precautions = Less Risk
Of course you take measures back of house to minimize cross contamination (of foodborne illnesses). With allergens, some guests are so sensitive that even if a food comes into brief contact with an allergen-containing item, they can have a severe reaction.
 
You've likely seen food packages that say, "Manufactured in a facility which processes [allergen]." It's the same concept with your kitchen. These steps can help you keep guests safe.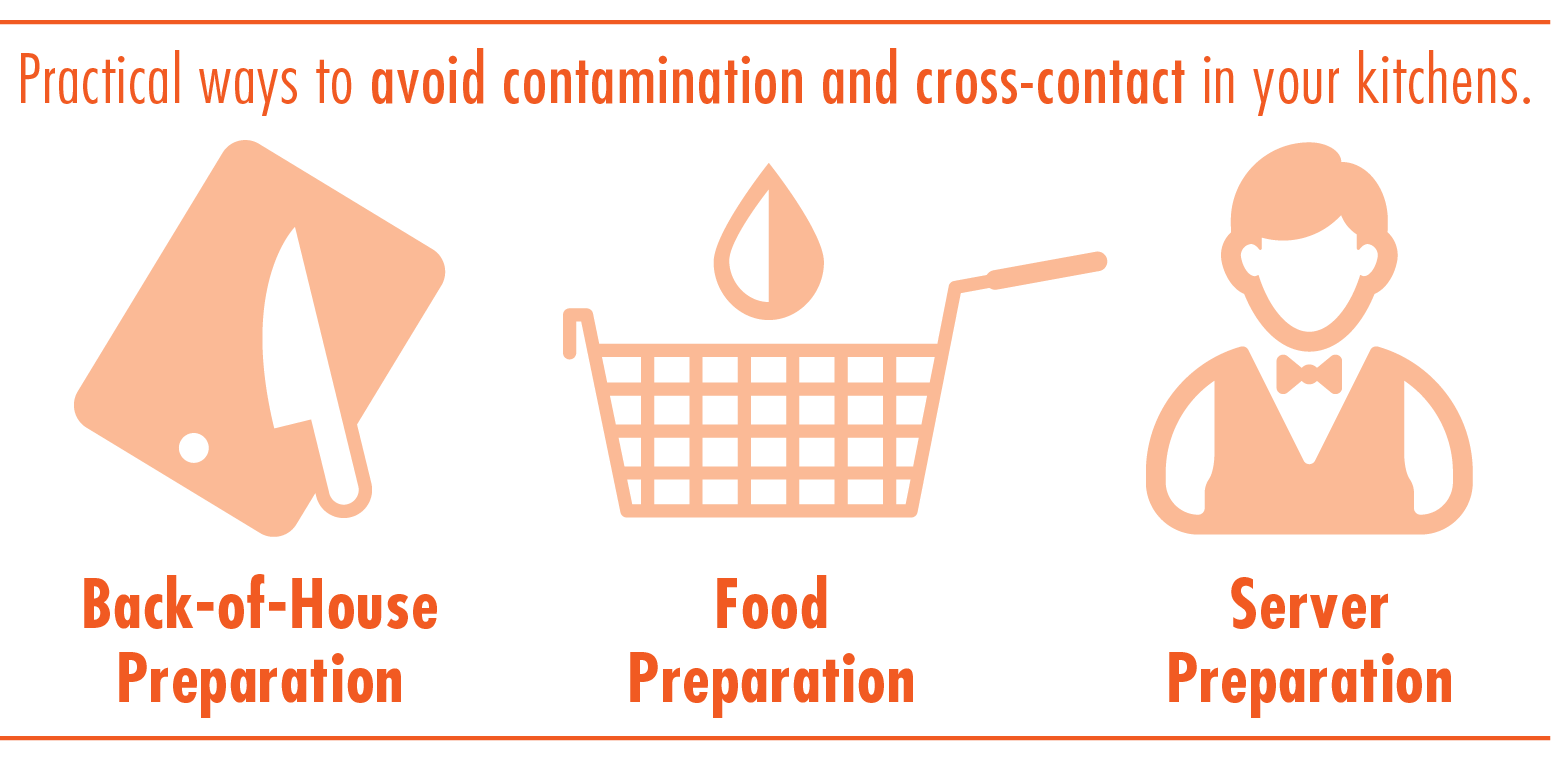 Staff Preparedness

These tasks will help avoid cross contamination and just make good sense.
Clean cooking utensils and work surfaces with soap and water.
Work clothing must be clean.
Wash hands thoroughly.
Ensure that no one in the vicinity of allergen-free meals is handling ingredients that contain allergens.
Food Preparation
If a guest has identified they have a food allergy or intolerance, these steps can help ensure they have a safe dining experience.
Change roasting and deep frying fat.
Use a new pack if a pack that has already been opened might be contaminated with an allergen-containing ingredient.
When Serving
You cannot be too cautious with the food prep and serving of food to a guest who has dietary restrictions.
Do not use the same ladles or serving utensils.
Send out dishes for those with allergies separately.

In the next installment of Food Allergy 101 we'll look at more ways to manage risks by identifying key areas where food allergens can be found.