Pozole Mexicano
This traditional Mexican stew is sure to become a customer favorite.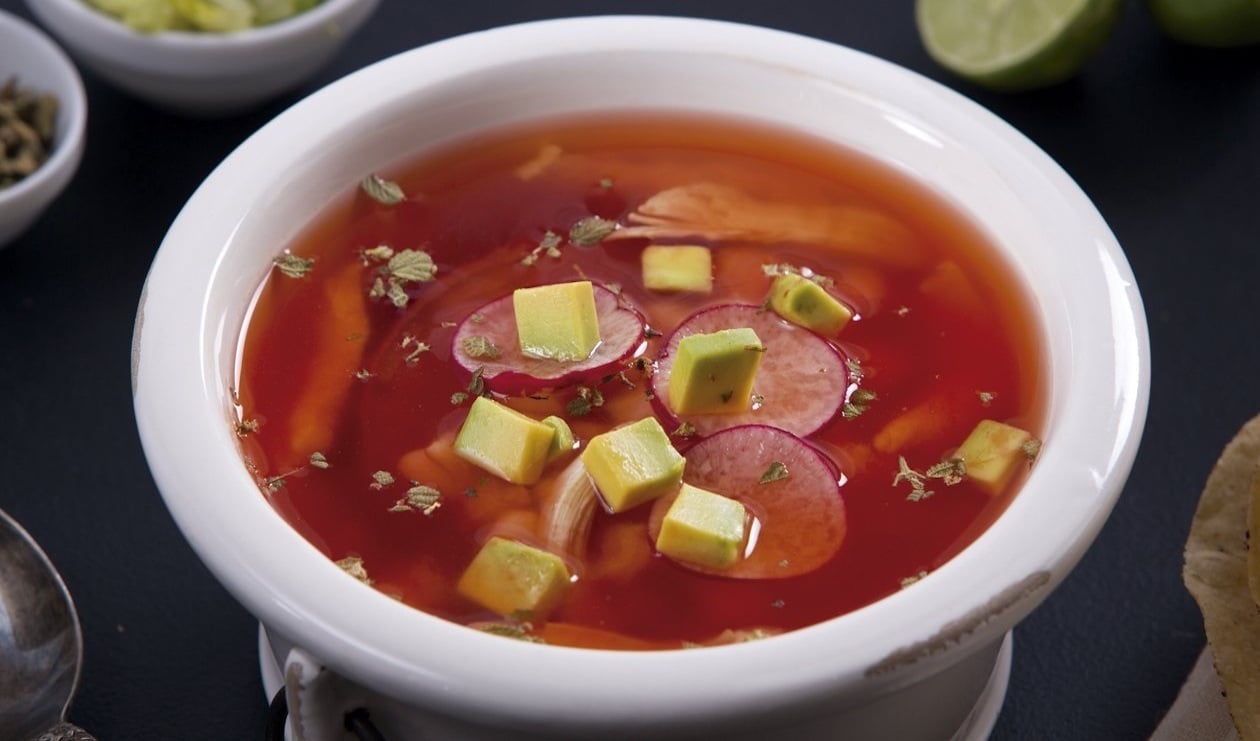 Ingredients per serving
Step 1
Pork shoulder, cubed

1.5 lb

Onion, small, diced

1.0 each

Garlic cloves, minced

2.0 each

Oregano, Mexican, crushed

0.5 Tbsp

Hominy, white, rinsed and drained

3.0 Cans
Preparation
Step 1

Bring pork to a boil in chicken broth for about 45 minutes.
Skim off foam.
Sautee the onion and garlic until translucent then, fold in the dried spices.
Add hominy and onion mixture to the pork and mix together in the broth.
Simmer for 30-45 minutes. Season with salt to taste.