How can you guarantee restaurant success?
Planning, organization, and delegation are the keys to a smoothly-running system and improved profit margins. Here's how to start the planning process:
1.      Develop a Restaurant Management Plan: Review your goals, your numbers, and your many responsibilities.
2.      Organize Essential Cleaning Tasks: Design a customized restaurant cleaning checklist.
3.      Plan & Delegate Other Structures: Become more effective with every part of the business that you plan and organize. 
Develop a Restaurant Management Plan
Developing a personalized restaurant management plan can help translate your ideas for the business into action, and your goals into a reality!
Here are some of the components of creating your own restaurant management plan:
Determine what your goals are: concerning your management style, the operations of the restaurant, profits, customers, and staff
Research your goals adequately and make adjustments as needed
Make your plan feasible and something you are excited about, not overwhelmed by, breaking the plan up into steps with "due dates"
Show your team the management plan and train them completely so they can fulfill their roles, and get them excited about the potential outcomes of the plan (consider ways to reward and motivate your staff)
Work hard, and schedule regular times to revisit the plan yourself and/or with the staff
What are the advantages of conducting business under the influence of your restaurant business plan?
A defined sense of purpose
Clear communication with team and better morale
Systems for short and long-term goals
Reduced stress
Increased cash flow and bottom line
What are your goals for your restaurant and team? Would you like to work less, stress less and earn more? How can you get there?
As you get to work on your restaurant management plan, here are some of the categories you should consider:
| | |
| --- | --- |
| Finances | Go over information you have about profits and losses, accountant functions, cash flow, projections, and monthly budget |
| Costs | Explore inventory practices, controllable expenses, recipes, ideal costs, and purchasing allotment systems (see this article about understanding your costs) |
| Food | Assess product quality, purchase order forms, order check-in processes, and daily prep lists |
| Labor | Analyze scheduling practices, FTEs, projected sales, employee needs, and labor costs |
| Efficiency | Review daily checklists, meeting schedules, manager's logs, house policies, I-9 forms, tip reporting systems, OSHA posting requirements, and other systems in place |
The more aspects of the business you analyze, the more treasure you will unearth. You might discover that customers lounging at the tables is significantly diminishing your profits, or that you are emphasizing the wrong menu items.
Organize your restaurant management plan in term of short-term and long-term goals. Identify if and where you need assistance form others, including business owners and employees.¹
The restaurant manager takes on the responsibility of growing the business and ensuring its success on a daily basis. You'll want to start your plan by determining average daily revenues, how many meals and beverages are served, and how many customers you are serving daily.
The numbers are so important – are you losing or gaining money by offering half-off lunch prices or kids eat free deals?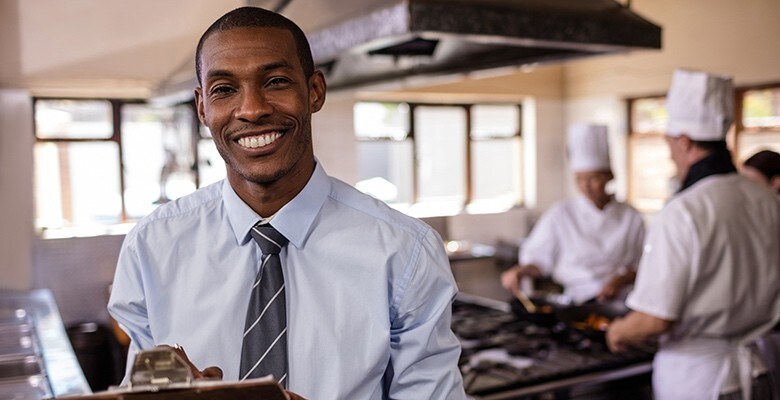 Make sure your short-term goals cater to your long-term goals. List your long-term goals first, then dictate the short-term goals based on what steps will lead to the realization of those long-term goals.
Other things to incorporate into your restaurant management plan include:
Food quality
Pricing
Ambiance
Service
Customer base
Promos
Marketing
Assembling a proper restaurant management plan may be time consuming, but essential to the success of the business. There's no point in working your tail off every day only to not meet your goals. The best way to make sure your efforts are well spent is following a restaurant management plan.
Back-of-House Commercial Kitchen Cleaning Checklist 
Daily
Wash countertops and prep surfaces
Wash cutting boards, mixers, microwaves, and other appliances and equipment
Disinfect prep station surfaces
Brush off and empty drip trays (grills and griddles)
Put dirty rags and linens in laundry
Wipe down spills and splatters
Empty garbage cans
Refill empty paper towel rolls
Refill empty soap dispensers
Wash utensils, flatware, glassware etc.
Sweep and/or vacuum all flooring including walk-in fridges and pantries
Mop the floors
Clean floor mats
Clean beverage dispensers
Clean gun heads
Clean and disinfect all cooktops, burners, grills etc. and change foil linings
Clean out deep fryers
Run a load of rags and linens in washing machine
Run aprons and coats through washing machine
Clean sinks
Disinfect waste disposal areas
Weekly
Delime and clean coffee equipment
Delime and clean faucets, sinks and spray heads
Wash the ovens and steamers inside and out
Wash other cooking equipment
Wash refrigeration units inside and out
Boil out deep fryers
Pour drain cleaners down all drains
Monthly
Clean fridge condenser coil
Scrub stubborn spills and splatters from ceilings and walls
Clean out drain pans and tubes, and filters in fridges
Clean exhaust hoods
Switch out pest and bug traps
Empty grease traps
Calibrate thermostats and ovens
Wash behind hot line
Clean and sanitize freezer
Annually
Clean and descale ice machines
Clean and delime dishwashers
Check plumbing
Schedule HVAC work for winter
Front-of-House Restaurant Cleaning Checklist 
Daily
Sanitize all tables and high contact areas 
Wipe down condiments and salt and pepper shakers
Wipe down walls
Wipe down counters
Wipe down seating
Run linens like tablecloths and aprons through washing machine
Vacuum the carpets
Take out trash and recycling
Clean trash and recycling bins inside and out
Sweep and mop the floors (including bathroom floors)
Disinfect toilets
Wipe down sinks
Empty out trash and feminine hygiene product bags
Wash doors, including disinfecting handles
Weekly
Clean light fixtures
Wash windows
Clean baseboards

Monthly
Dust decorations and wall art
Wash walls
Spot clean ceilings
Adjust the above procedures to suit your restaurant's needs.
Side Note:
Equally important to having a fantastic restaurant cleaning checklist is your HACCP plan. You can read this post about HACCP principles to get started.
Naturally, food safety is one of the most crucial things we do. There should be a plan in place that is shared with employees. When everyone is on the same page with the HACCP plan,
With your management plan, restaurant cleaning checklist, and HACCP plan locked in, just take that planning and organization mindset into every other aspect of the business to simplify your life, save you time and make the business more successful!
Organize Every Aspect of your Restaurant Business
There are plenty of other ways to streamline restaurant operations. Here are a few examples.
Keep a to-do list.
Anticipate potential problems and prioritize your to-dos by numbering or ordering them.
Collect data.
Collect information as you manage, like a scientist conducting an experiment. How is the promo going? Is the restaurant cleaning checklist effective? Find ways to make the restaurant more effective and plan better with your own data.
Be proactive.
Customer behaviors change constantly, especially amongst COVID outbreaks. Monitor their behaviors and be proactive and plan to make changes as soon as they do.
Build flexible structures.
While you plan, keep in mind that things don't always go according to plan, so create structures that can change in the moment. For example, keep ways to reduce costs open and available.
Create a marketing plan.
Take time to design a marketing plan to increase sales. You might want to delegate market research to employees and have them present options and ideas.[i]
Create a group to-do list.
List out every task that falls under your reign. Delegate them amongst employees as appropriate. Make up job descriptions for each employee.
Hold team meetings.
In accordance with delegating comes team meetings and training! These open-communication meetings and trainings will ensure that you're all on the same wavelength at all times. As always, hear your employees out and incorporate their thoughts into the planning and organization of the business.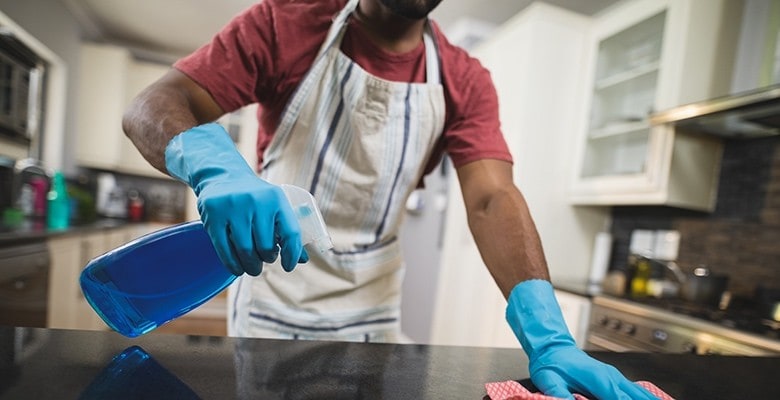 Invest Time to Save Time!
Those initial days of planning and organizing will translate into years of a restaurant that runs smoothly, a staff that is happy, and a manager that is far less stressed!
While setting and following your goals should be the #1 thing on your mind, don't forget the following while you're doing your planning and organizing preparations:
Set realistic expectations! Accidents will happen. Interruptions will occur. Distractions will be everywhere. Some time management experts recommend filling only 50% of your time with your planning. Sure enough, 100% of your time will be filled, but you can guarantee that 50% was extremely productive.
Make your employees count. Make time with your employees, including time to listen to them and communicate with them. If a retraining is necessary, take sufficient time during the retraining session to salvage time and stress in the future.
Never sacrifice quality! There's always MORE we can do. Let's not let that stop us from doing what we already do so well. Effectiveness > efficiency.²