Watch pro chefs Stéphane Calvert and "An" Anchalee Luadkha from the Four Seasons in Chiang Mai prepare Cab Moo Pad Prig Thai Dum: Stir-Fried Crispy Pork Rind with Black Pepper Sauce. It's an amazing example of the region's fare and Chinese influence. You will be hungry.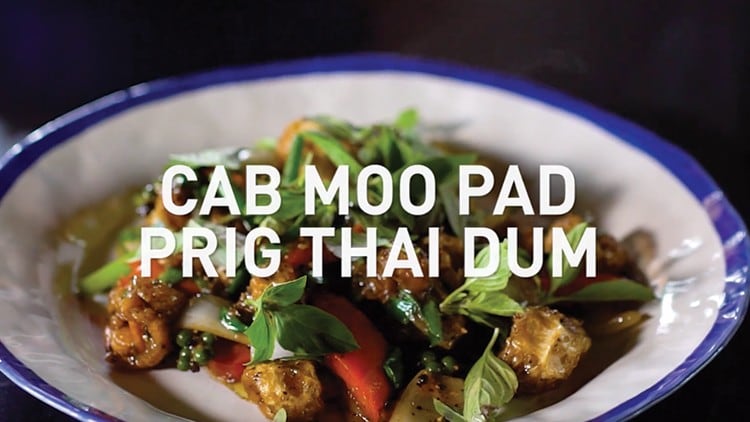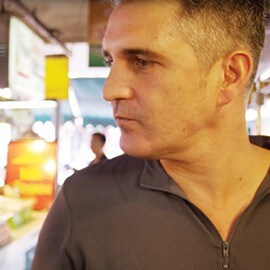 Local Expert
Blazing a culinary trail on his motorbike, Executive Chef Stéphane Calvet has made it his mission to scout for the best fresh ingredients in the region. He has brought succulent large freshwater prawns from a minority hill tribe at the Thailand-Myanmar border, as well as sustainable freshwater sturgeon from nearby lakes to the menus at the Four Seasons Bangkok.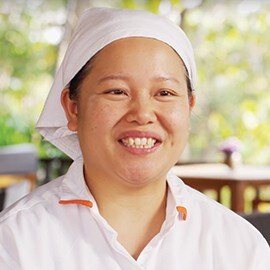 Local Expert
A native of Chiang Mai, Chef Anchalee Luadkham brings a tremendous cache of time-honoured cooking techniques passed down from her grandmother. Her mastery of Thai cooking has been showcased at Four Seasons properties around the world.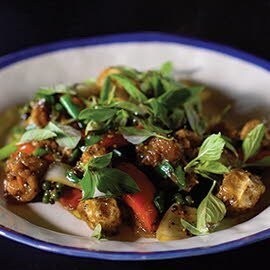 Cab Moo Pad Prig Thai Dam
Originating in Northern Thailand, this rich and complex dish is eaten with steamed sticky rice.
Want to try making it yourself?