Watch how Chef Doña creates these authentic Baja corn pancakes that are a perfect foundation for sweet and savory dishes. It's amazing such a delicious dish can be made from such simple ingredients: frozen sweet corn and baking soda. That's it — really!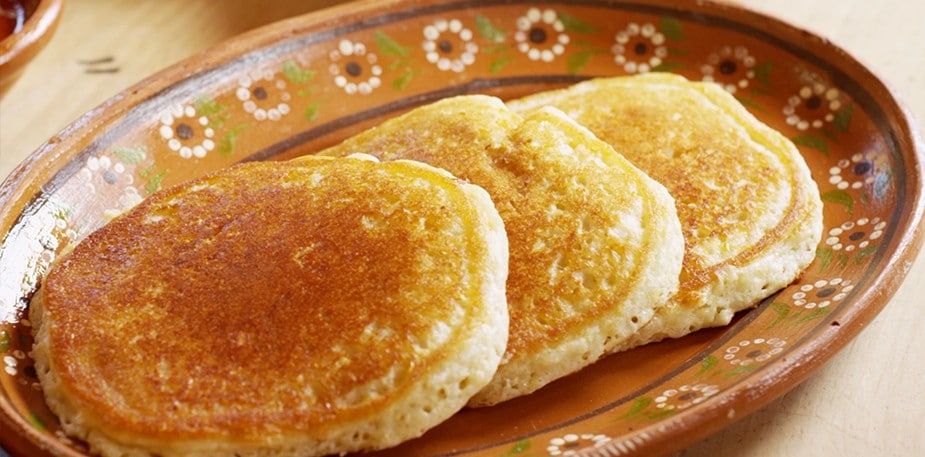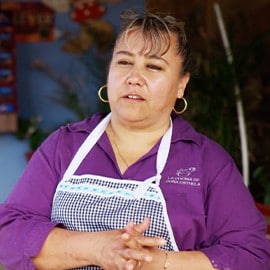 Chef Blanca Esthela Martinez Bueno
Blanca Esthela Martinez Bueno, commonly known as Doña Esthela, is the chef and owner of La Cocina de Doña Esthela. She learned to cook on her family farm and serves authentic Mexican cuisine at her restaurant. She got her start feeding the workers in the Valle de Guadalupe, and her restaurant quickly grew in popularity.