Authentic, real ingredients are the new normal - and condiments need to keep up.
Hellmann's®/Best Foods® Real Ketchup is made with real, simple ingredients. Perfect for cafes, restaurants, hotels, and more, these portion packs will make a good addition to a condiment line up.
They are also suitable for takeaways, deliveries, and room service. The convenient portion packs allow customers to spread the ketchup easily on sandwiches and burgers, and on the side of french fries.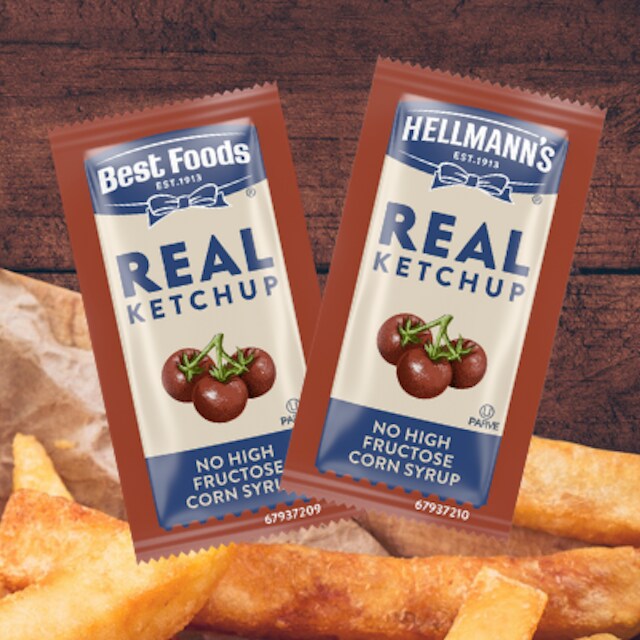 Interested in requesting a sample of our new Ketchup packets?
Request a sample below for the new Hellmann's®/Best Foods® Ketchup portion packs with benefits such as:
No high fructose corn syrup or refined sugar
No artificial colors, flavors or preservatives 
Vegan/Vegetarian Diet Suitable
Gluten Free, Kosher

*Sample offer valid while supplies last.
Fill out your contact details and we will be in touch shortly.