In a time where restaurants have switched operational focus to take-out only, we understand every restaurant is at a different place with their take-out and delivery comfort level. While some operators are pros, many restaurants are inevitably new to the delivery game and could use some helpful pointers to ensure a smooth and successful experience. We're here to support.
Profitable Menu Tips: Best Foods for Delivery
Keep It Simple: Your full menu doesn't have to be your delivery menu. A compact delivery menu means easier operations, less money spent on ingredient inventory, and quicker turn-out time back of house.
Bring on the food specials and blast them to diners on social media using hashtags to drum up extra business and excitement about your offerings. Make sure to post with photos to get the cravings going.
Consider family-style meals. Think beverage, appetizer, salad, main course and dessert. Meals that serve the whole family makes it easier for serving, and it's less packaging waste for you.
Complete the meal. Suggest beverage pairings for your meals to boost check prices. Think Arnold Palmers, punches, and iced tea mocktails diners can enjoy as is or add alcohol to in their homes.
Drink Specials. In accordance with your state and local regulations, offer wine and spirits specials. If you can't offer alcohol, consider milkshakes, lattes or iced tea specials. Consider packing these in quart containers.
Don't forget add-ons and extras. Offer avocado, additional sides or extra protein, cheese, sauce, etc. These are quick and easy ways to boost check averages with low food costs.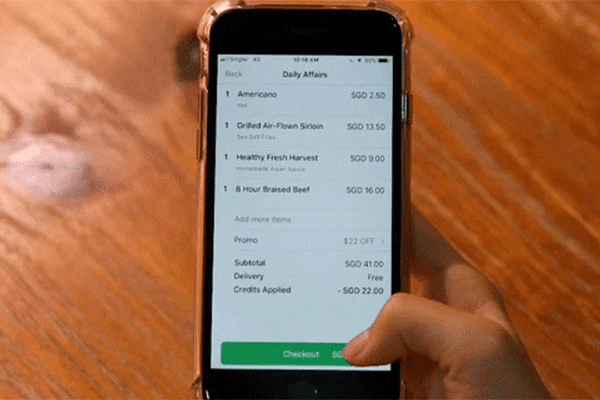 Have your team create a perfect take-out order assembly team. Someone should make sure orders are checked for mistakes before they walk out the door. Your review rating will thank you later.
If the customer calls the order in, it's also a good idea to read the order back to the customer to make sure everything is correct in the first place.
Consistently communicate with guests on social media to keep your restaurant top of mind. Take the best photos of your top items to post online in digital menus and social posts.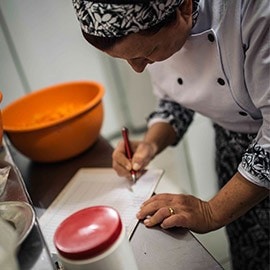 Think about the dishes you are offering. Do they reheat well? Will the quality be compromised during a bumpy car ride? Adapt your menu to include these considerations.
Offer "heat-at-home" dishes like lasagna and provide heating instructions. These dishes can be picked up earlier in the day and reheated later which means less stress on your kitchen during busy mealtimes. Please refer to your local FDA guidelines on meals meant to prep off-site: for example, some areas require temp instructions, use by date, and reheat instructions.
Let fried items breathe. Use vented lids (or poke holes in your lids) to prevent trapping moisture inside the containers and soggy dishes.
Pack pasta just under al dente to prevent it from getting mushy and overcooked.
For meals that are paired with dressings and sauces, pack them on the side.
Delivering drinks is a challenge. We suggest delivering in 16 oz and 32 oz cylinder containers to avoid spills en route.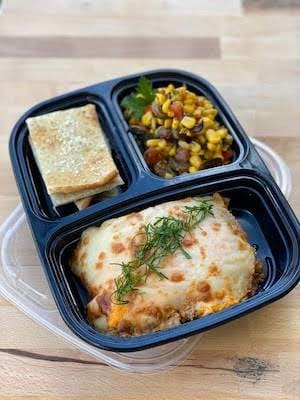 Food Delivery Safety Tips
Reassure diners on food prep safety and kitchen cleanliness by sharing protocols on social media.
Offer contactless or cashless options - ensure safety for your guests and drivers/staff.
Read our article on 7 Ways to Reassure Diners on Food Safety.



We're here to help your business in these trying times. Continue to follow our updates on COVID-19 business support, by signing up for our newsletter. 
We want to feature your restaurant: Tag @unileverfoodsolutions_na on Instagram to show us what you're doing with delivery and take-out.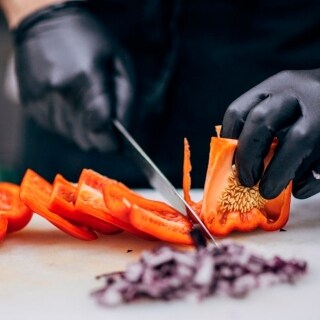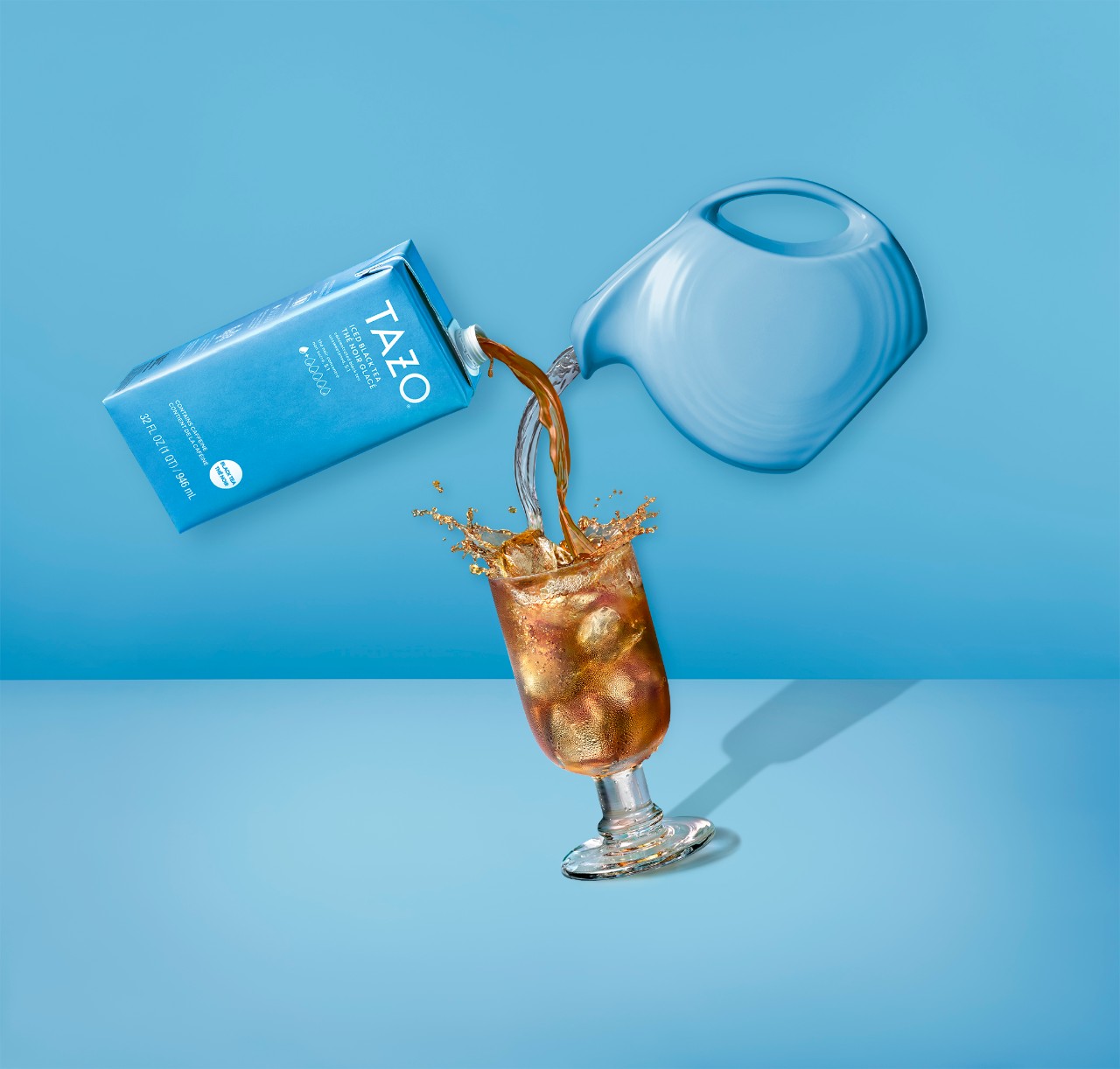 FREE Guide: Tips to Increase Beverage Sales
This guide from TAZO shows you how to increase profits through your beverage menu by offering iced teas and tea based cocktails to complete your meals for delivery. See how to increase your restaurant delivery/take-out sales including tips on beverage packaging, menu descriptions and recipes.
Download Now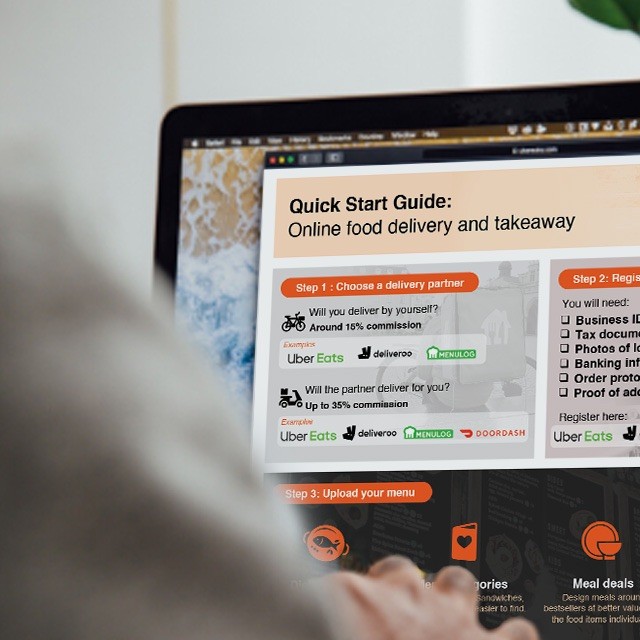 FREE Guide: How to Start Food Delivery Service
Get this handy guide listing the key steps needed to start a food delivery service and how to connect with your customers.
Download Now