The pandemic resulted in the upending of the Hospitality Industry, radically changing the way business was conducted. The changes that came with this "new normal" resulted in an unexpected opportunity to expand online sales and delivery options. This article delves into some of these options with several of the third-party applications that may be available in your area. We'll cover how to increase delivery sales in restaurants, and touch on some of the types of food that are best for delivery and takeout.
Uber Eats lists over 500 cities in the US and 24 countries in their delivery zones. The software allows you to add your restaurant to its site, giving you exposure to more potential customers than your website or Facebook page. If they do not already have delivery people in your area, Delivery for Uber Eats allows drivers to sign up. They also offer Business Accounts for businesses that frequently provide meals for employees or clients. There is almost always some type of sweepstakes or coupon available for customers, including a 50% off first order Uber Eats promo. There are also frequent promotions available with companies like Starbucks, Capital One, and Coors. Customers can win tickets or get discounts for concerts, trips, and major events. All of the extras attract customers to the Uber Eats site, and therefore to your restaurant, should you decide to partner with them. Do note that they charge the highest commission rates of 30%-40%. There have also been some issues with the quality of delivery services since drivers are not limited to working in foodservice.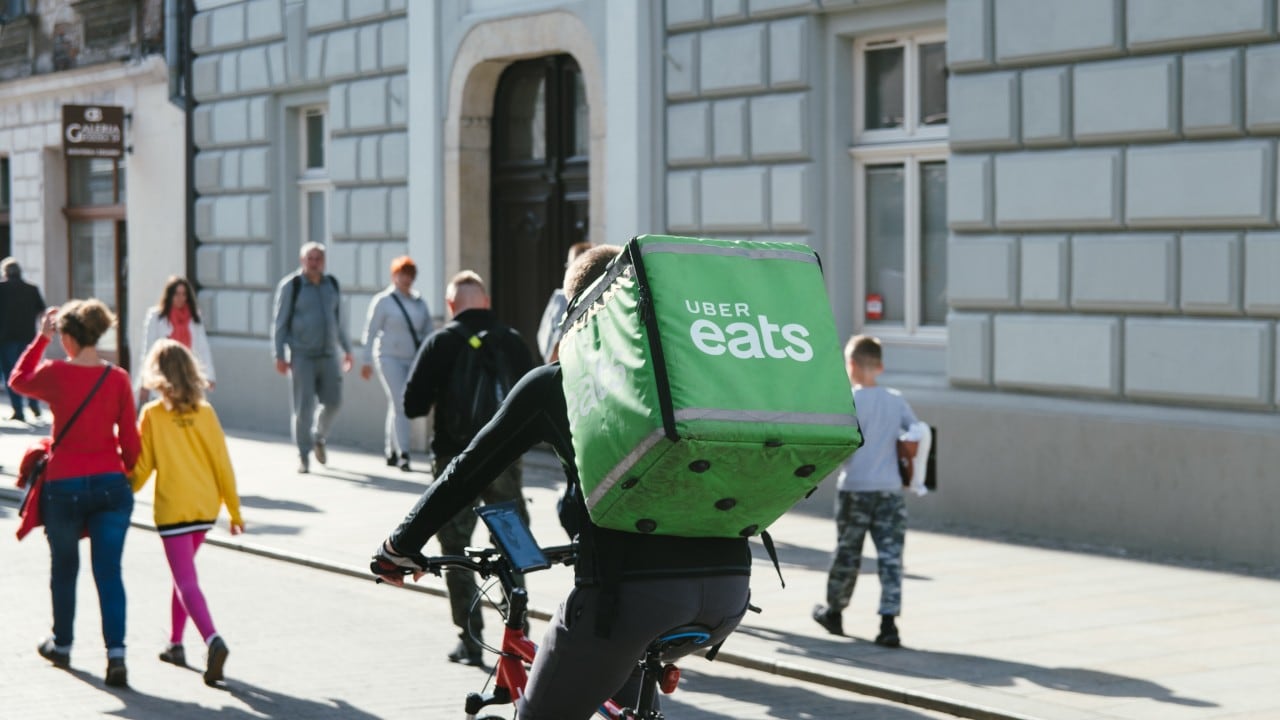 Working With GRUBHUB (And Seamless)
Grubhub's software is similar to that of Uber Eats, with links for restaurants, drivers, and business accounts. They state they deliver for 300,000 restaurants in over 4,000 US cities. The Grubhub promo for first orders is a 10% discount. There is also a GRUBHUB promo that offers a 30-day free trial to GRUBHUB for Restaurants to test how the service works for a restaurant. An interesting GRUBHUB offering is its turn-key, virtual restaurant concept Branded Virtual Restaurant: You can set up your virtual restaurant to your liking and order your specialty packaging and ingredients while GRUBHUB handles the rest. The site also features a Restaurant Profitability Calculator which helps you estimate how using GRUBHUB for Restaurants could impact your business. The calculator indicates a 10% delivery fee on each order. 
In case you're curious about Seamless, it merged with GRUBHUB in 2014. The commission rate for Grubhub and Seamless is 25%-30%. The two now control about 18% of the food delivery market.
While other delivery companies identify as food delivery companies with great technology, DoorDash maintains its stance as a technology company handling food deliveries. Its technological leanings are more obvious in the way the company looks at some of the issues in online ordering and food delivery. They seem to address the logistical pain point of getting the customer's food delivered hot and fresh. They also have extensive information available for restaurant operators at Restaurant Resources. There are 28 DoorDash coupons available for customer use as of April 2021, and the DoorDash delivery fee is a percentage based on the cost of the meal and arrangement with the restaurant. They have one of the lowest commission rates at 20%. DoorDash delivers to 900 cities in all 50 states with hundreds of thousands of dashers. According to independent sources, they allegedly control 50% of the market and are reputed to be one of the best vendors in restaurant relations.
Postmates is different from the previously discussed delivery services; they deliver almost anything and everything. Originating in 2011, they claim to have deliveries available in 2,940 US cities including 600,000 restaurants, grocers, retailers, and more. Anyone interested in driving for them can go to apply to Uber Eats. There is an Unlimited Deliveries Membership for $9.95 per month or a $99.99 annual fee available for the consumer, which encourages them to order more frequently. The restaurant is charged a commission rate of 30%. 
Uber Technologies is the parent company of Postmates, as of 2020, merging to get restaurants and merchants even more exposure on both the Postmates and Uber Eats platforms. Uber Eats and Postmates together take an estimated 30% of the food delivery market.
Which Online Sales and Delivery Service is Right for Me?
These online order and delivery services essentially work the same way: Operators can load restaurant information and delivery or takeout menus to their sites, including beautiful pictures of completed dishes. Indicate the options available and the costs for each item, considering all of the labor and packaging expenses. When the customer orders a meal online through the vendor's site, it shows up on your system. You prepare the order and the driver will arrive to pick it up and deliver it. As indicated, most have coupons, deals, and specials for the customers. 
When deciding on the service to use, the absolute most important thing to consider is the number of delivery drivers or riders available in your area. It won't do you any good to partner with a service but have no one to deliver them. The customer either pays online in advance or pays the driver. The payment goes to the third-party vendor and they distribute the restaurant's percentage weekly or monthly depending on the service you select. If the consumer pays a discounted amount,  the restaurant percentage of 60%-80% is based on that discounted amount.
More on Food Delivery Platforms: How to Sign Up for Food Delivery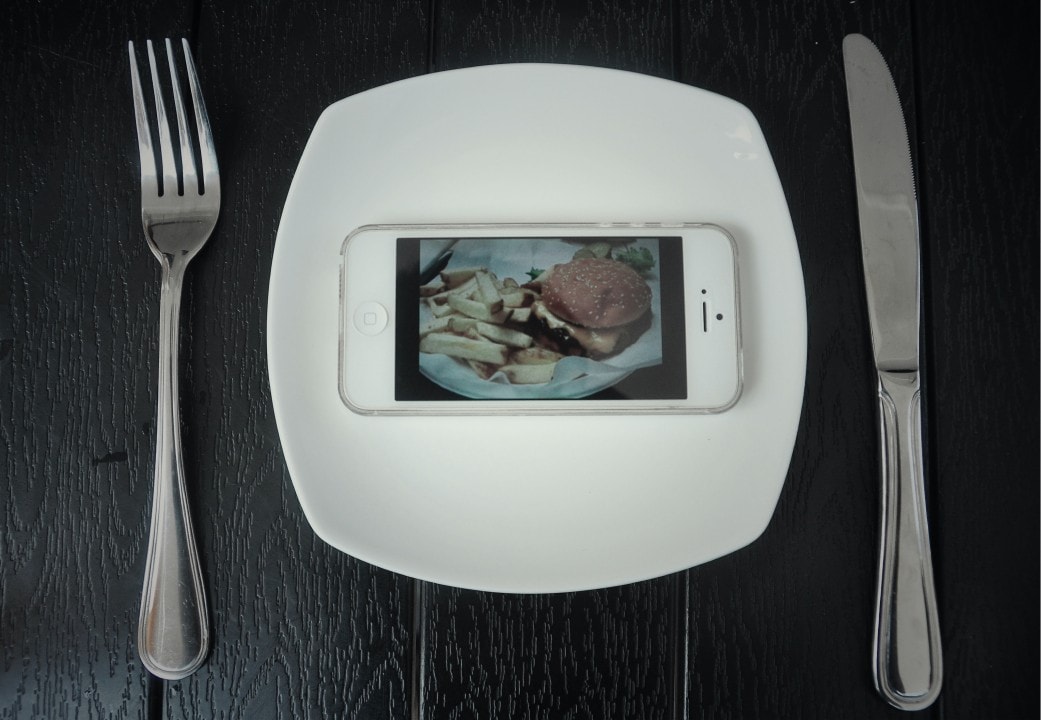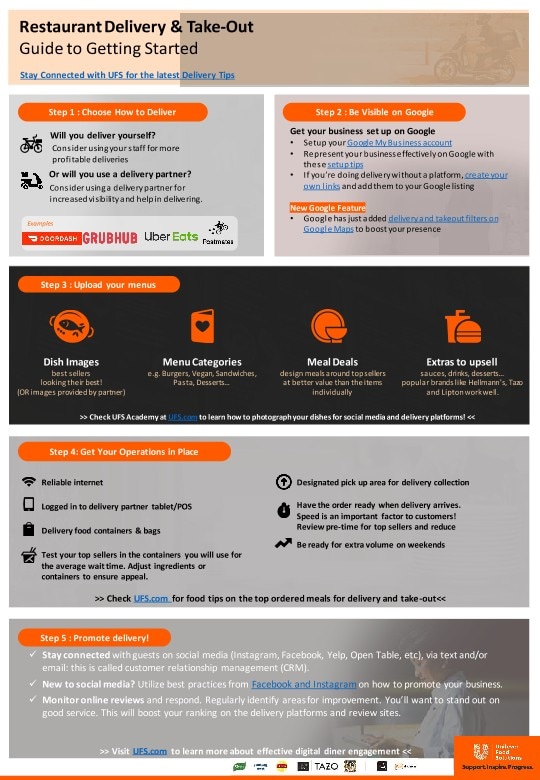 Delivery Takeout Guide
Step by step guide created to make sure you won't miss any of essential points on your way to becoming a restaurant who delivers!
Download Now
Goldbelly is a food delivery service, but it is not a restaurant delivery service. Many legendary restaurants have offerings on the site and will even provide online cooking classes that foodies can subscribe to for a meal and an experience. Goldbelly has received a great deal of positive press for helping numerous small businesses survive 2020. If you would like to apply to have one or more of your dishes offered on this site, visit sell on goldbelly to learn how your brand may be a best fit, whether through pre-made dishes, specialty ingredients, or even meal kit options.
What should be on the Takeout Menu?
Offer items that travel well, look good when opened, and can be reheated if needed. Resist adding every item on your restaurant menu to your delivery menu - include your best-sellers and frequently switch out a few "test" delivery specials to see which meals or dishes will appeal. Also consider swapping in seasonal specialties or seasonal alcohol, like canned cocktails or rose in warmer months, hot beverage offerings, and an array of bold, red wines in the colder months. 
Invest in containers that will keep your food looking and tasting good. Purchase some containers or bags with the restaurant name or logo on them from 4imprint or another vendor. Need more to-go packaging tips? Download our guide to eco-friendly packaging options for the full rundown.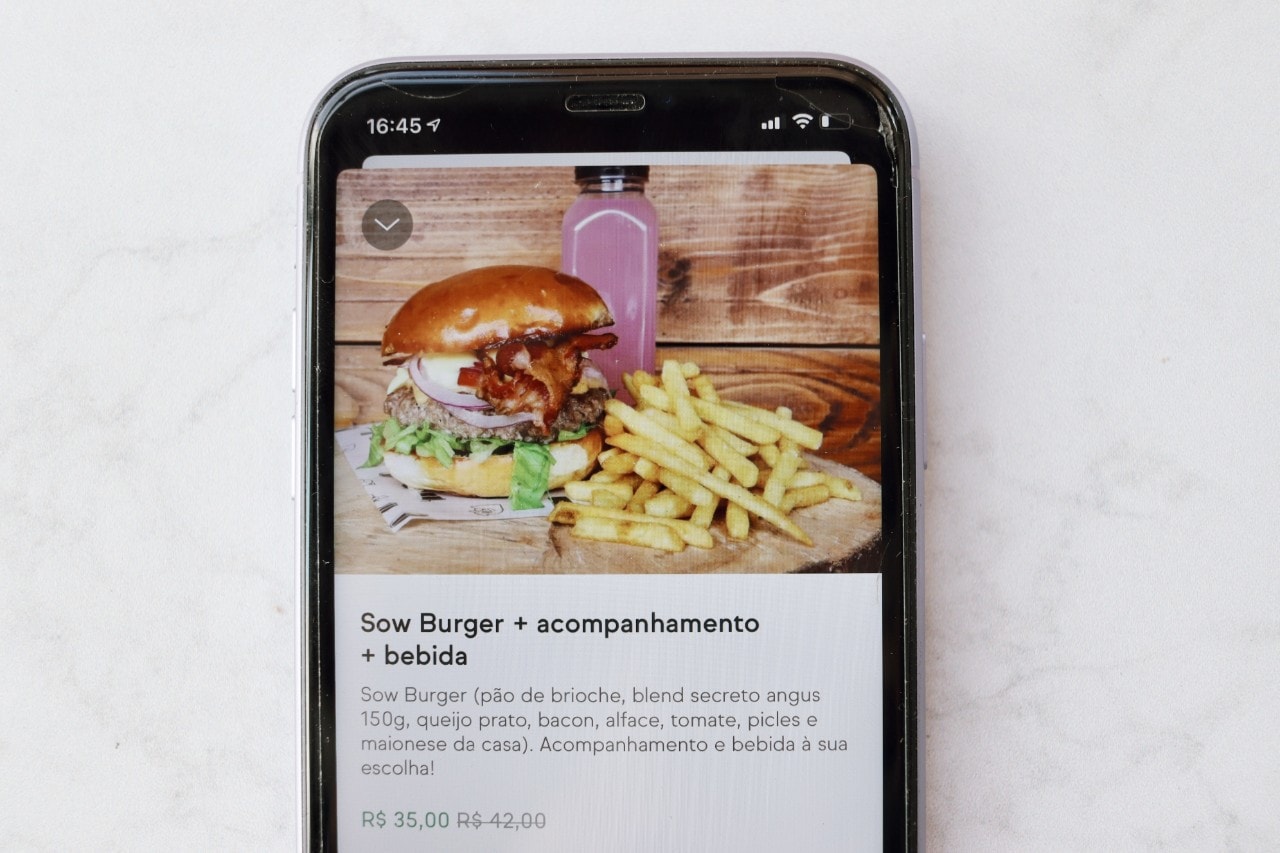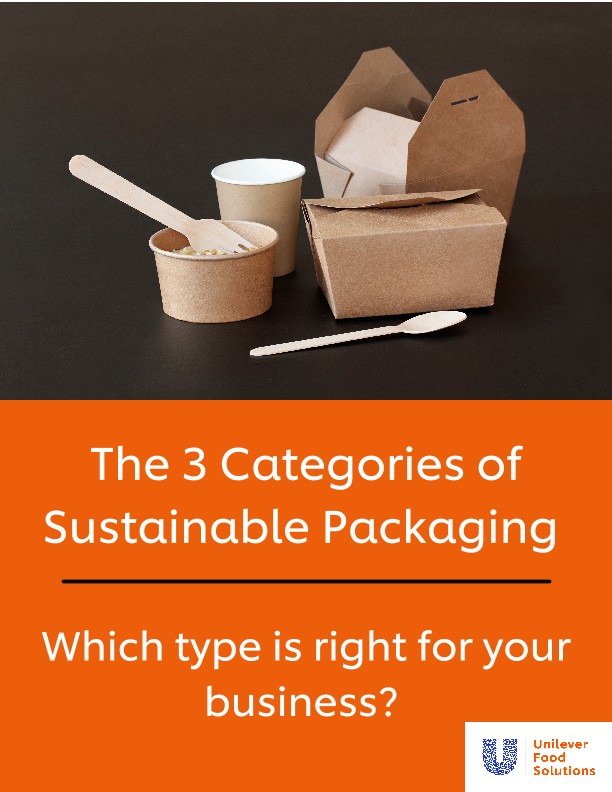 The 3 Categories of Sustainable Packaging
Turn your delivery business model into a sustainable business model by understanding the 3 main categories of sustainable packaging and finding out which type is right for your business. We have also listed where to buy each one of the different types of packaging.
Download Now
Online Delivery Specialty Promos And Meal Bundles
Consider selling some of your specialty dishes as frozen or partially cooked for the customer to finish preparing at home. If your Lasagna Primavera is famous around town, prepare and offer as a frozen dish at a discount - to make it more cost-effective, make it a meal for two. You may even consider creating a family meal bundle comprised of one of your best-selling menu items, paired with a few sides and an appetizer, which could be sold hot and ready or frozen. If you can deliver alcohol, sell your signature drink mixes, or even sell any housemade simple syrups or cocktail mixes as separate entities.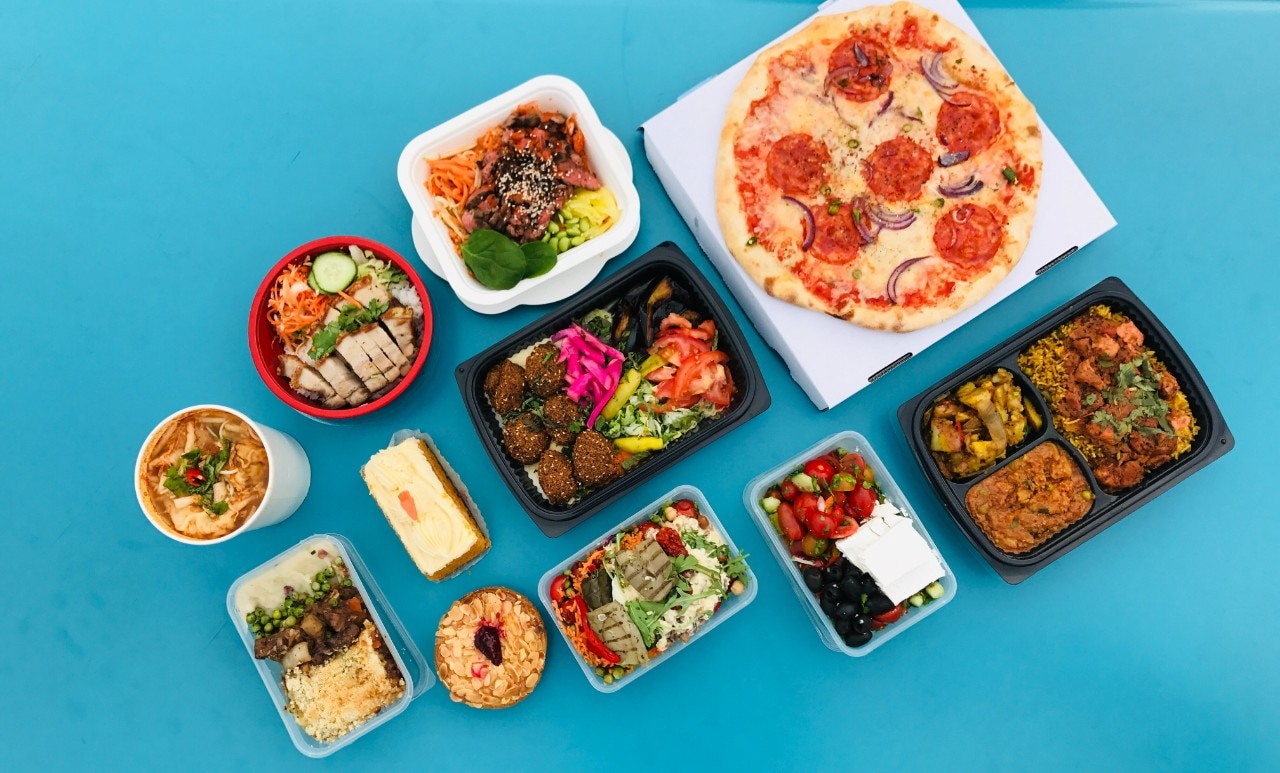 A Note On Cost Calculation And Delivery Fees
When pricing these items, don't forget to calculate the products and labor used in preparation, as well as the containers you used to package any meals or beverages. Also consider the percentage a third-party vendor will take in commission, especially if you plan on using a few of the services at once. If you do not price your take-out dishes correctly, even if you increase delivery sales in your restaurant, you will lose money.
That said, using a digital third-party delivery service could be a matter of getting your restaurant name and brand out to a wider audience. Signing up with one or a few of the third-party providers allows your food to be distributed in new neighborhoods with future return customers. Adding your own takeout menus or cards printed with your number and social handles is always a marketing best practice, but leaving a note requesting a customer either pick up directly from the restaurant or call directly next time is a gentle reminder for them to support a small business they value. Because if there's one bright side to the pandemic's impact on the hospitality industry, it's the consumer's newfound awareness of the precarity of small restaurants and their reliance on direct patronage. 

This has been a challenging year-plus for the Hospitality Industry, but if there's one method that works, it's experimenting, testing, and iterating. Ask your staff for ideas and be receptive to their input - after all, your FOH knows your customers. Be flexible and make adjustments as you go.