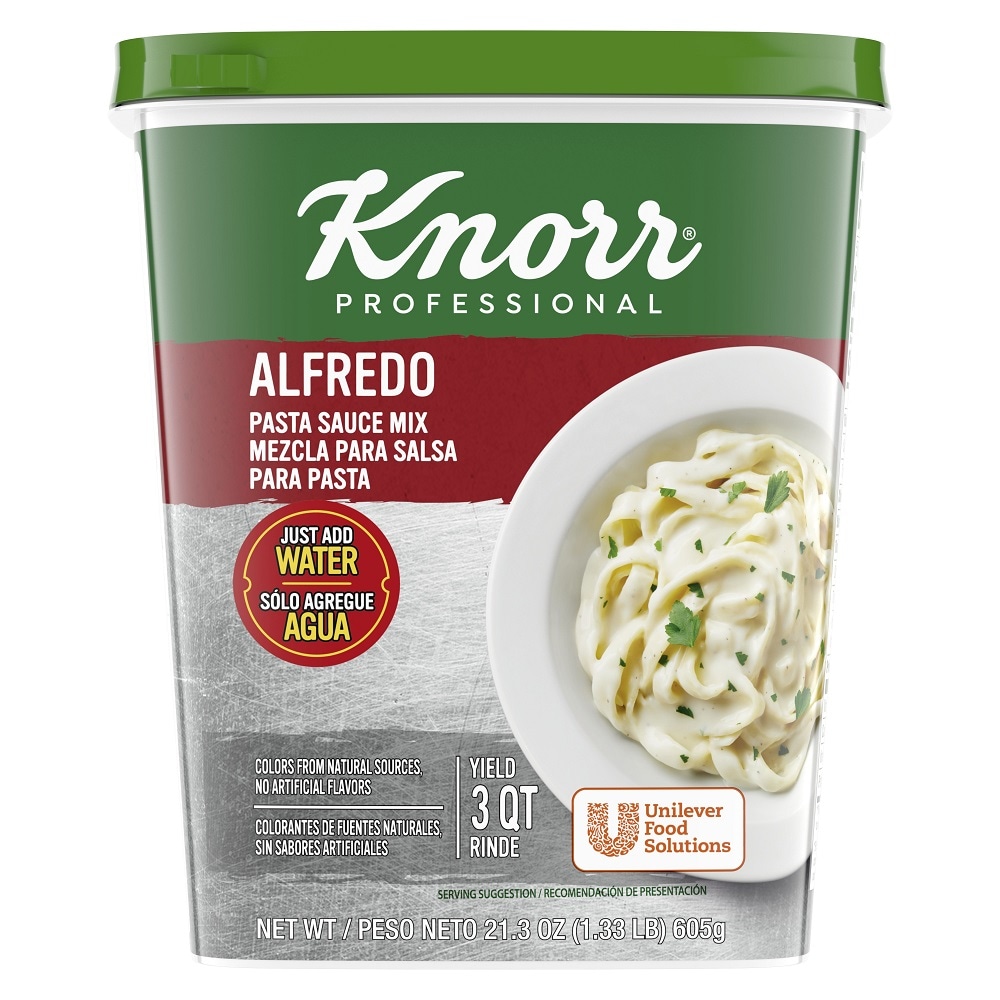 This classic Alfredo pasta sauce is made with cracked black pepper and Parmesan cheese. The easy preparation of just adding water provides the convenience that chefs demand. The product contains No Artificial Colors and No Artificial Flavors.
Find out more
See How Our Chefs Use Knorr® Professional Alfredo Sauce Just Add Water
Want more information on Knorr® Professional Alfredo Sauce?
Sign up for our UFS newsletter to get alerts on offers, recipes, and our Bold Flavors trend guide launching in August.

Looking for Knorr® Professional Alfredo Sauce tips and tricks?
Download our hack guide for information on restaurant top sellers and trending dishes with tips on how to maximize profit and make your menu uniquely craveable.