As more guests report having food sensitivities and allergies,* it's a great time to use this checklist to ensure you and your staff are prepared. 
Answering these questions can help you avoid incidences down the road.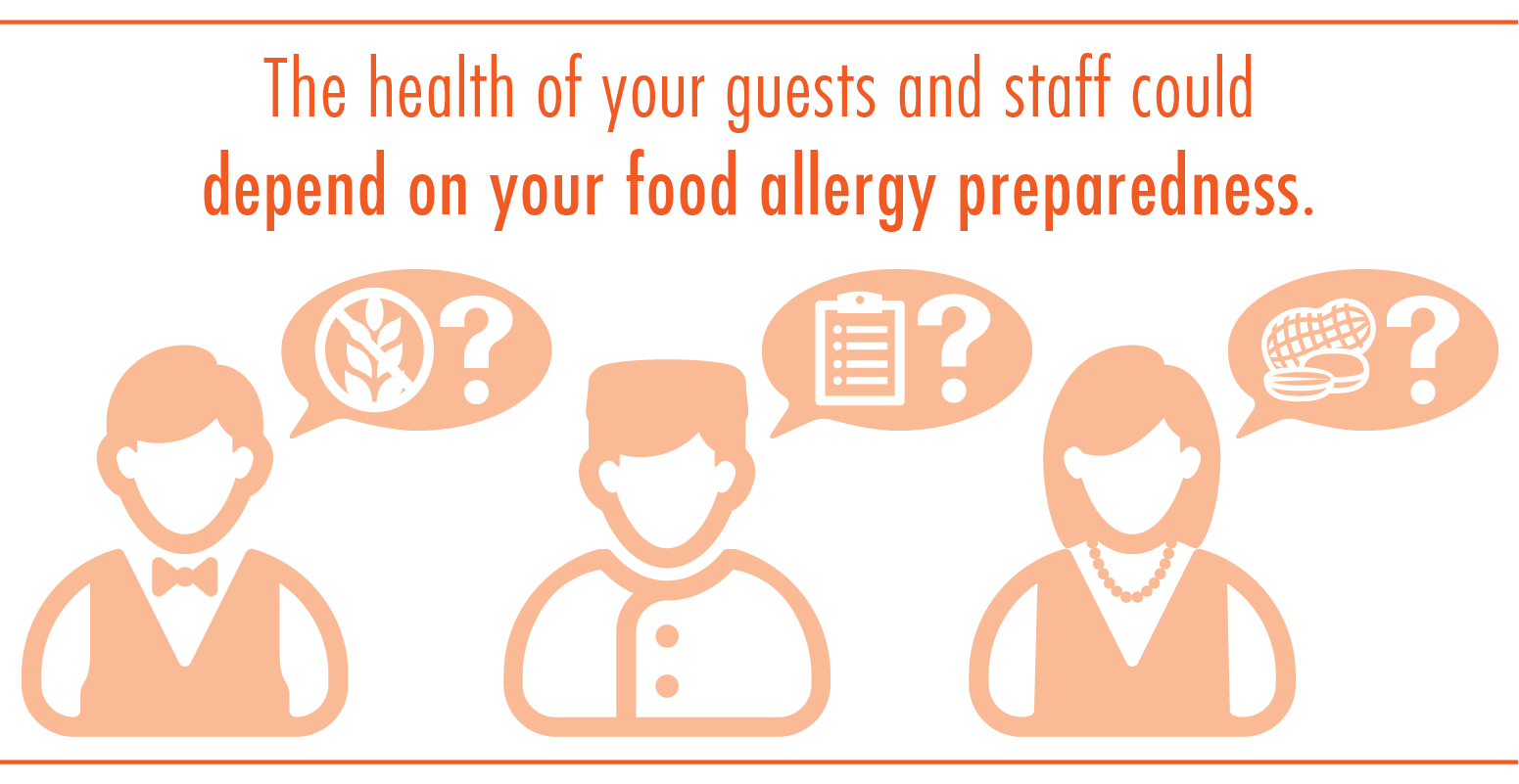 Back of House
Does your staff know how to correct a mistake in meal preparation?
Have you made your menu easy for those with food allergies? Are potential allergens noted appropriately?  
Do you know each of the ingredients used in your menu items?
Have you carefully identified allergens found in unexpected places (e.g., cooking oil)?
Do you avoid cross contact of allergy-causing foods with safe foods while preparing and serving the meal?

Front of House
Do you keep printed materials and information on your website up to date?
Does your staff know how to handle an allergic reaction?
Do you have a plan in place addressing who will answer guests' questions about menu items?
Does your staff know how to handle guests' questions about allergies guidelines?
If you answered "no" to any of these questions or were unsure of how to respond, it's time to take a close look at your food allergy preparedness. The health of your guests and staff could depend on it.

In the next installment of Food Allergy 101, we'll explore some simple and delicious substitutions for common food allergens. 

*FARE, Food Allergy Research and Education, https://www.foodallergy.org/facts-and-stats