Delivery revenue, which was already on an upswing pre-pandemic, was up 103% at the end of 2020, Bloomberg reported. And we know the past 2 years have seen customers continuing to patronize restaurants, particularly where food for takeout and online delivery services were concerned. 
We've all scrambled to assimilate to the tidal wave of food delivery trends that now seem routine in an ever-changing world. Foodservice employees, after all, are keen on pivoting and discovering new ways to make delivery and takeout great.
As leading service operators, we need to know what customers want in 2022. Here are the 10 top leading food delivery trends that we feel will pick up steam this year as a result of the pandemic, and perhaps carry on beyond 2022.

Fine dining food delivery
Handwritten notes
A push on promotions
Delivery trucks to rent (like a taco truck rental)
Virtual cooking classes paired with delivery
Driverless cars for delivery
Delivery tracking abilities
Plant-based fast food
Breakfast delivery and brunch basket delivery
Take-and-bake kits
Let's dive into each of these food delivery service trends to help you determine which you might like to incorporate into your business.
1. Fine Dining Food Delivery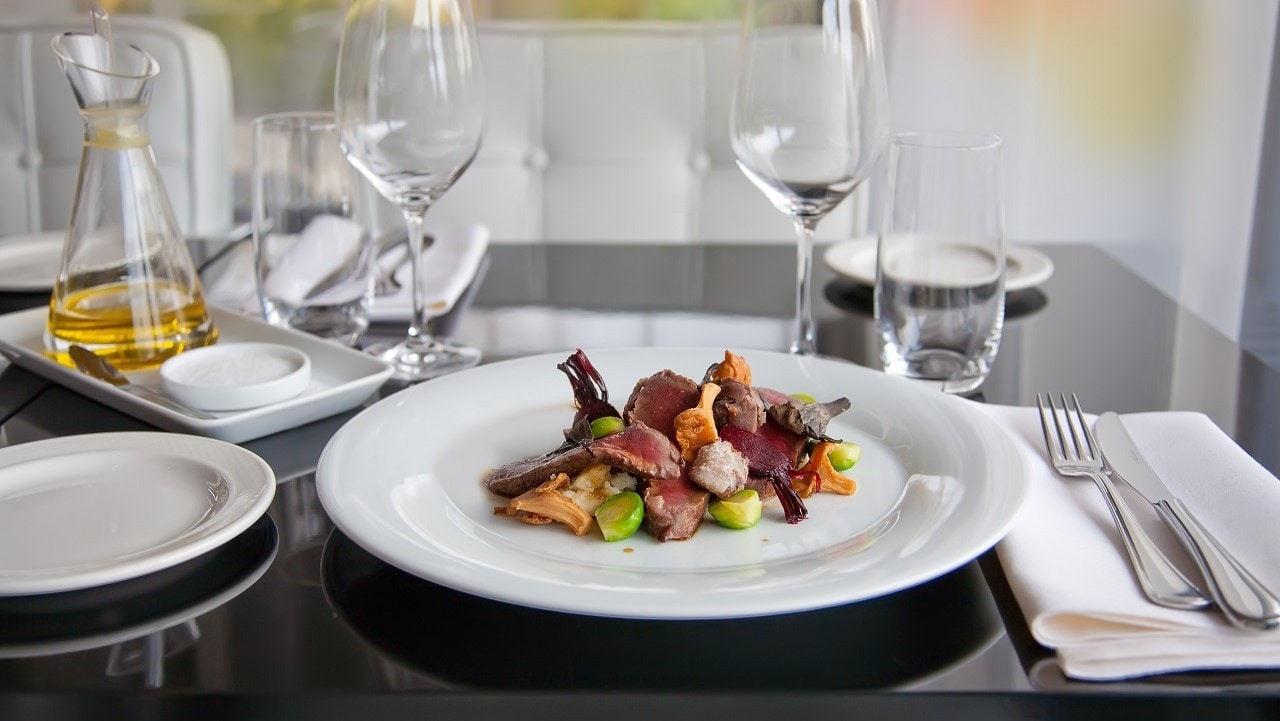 With so much takeout and delivery going on, consumers are looking past ordering the same food they usually turn to, like pizza, burgers and other fast food. Some individuals are craving something a little more elegant.
Restaurants all over the world began offering fine dining food delivery and fine dining food for takeout. 
Maybe you already have a fine dining restaurant and don't know how to incorporate food delivery service. Perhaps you'd consider adding a fine dining menu to cater to current food delivery trends.
To spark some ideas, here are a few restaurants in Miami to look to offering a fancy in-home dining experience:
| | |
| --- | --- |
| Restaurant:  | In-home dining experience: |
| Carpaccio        | Customers can take home a selection of gourmet Italian dishes or the restaurant's namesake filet mignon starter. This restaurant provides contactless pickup and wines to-go. |
| LPM Restaurant | LPM delivers batched and garnished cocktails to-go. Food is delivered in hand-painted totes, complete with complimentary tomatoes, lemons and a baguette. To ensure the customer gets the same LPM experience, they also include a curated Spotify playlist of songs customers might typically hear in-restaurant. |
| The Surf Club | This fine dining establishment offers a daily three-course meal for a reasonable price that includes a starter, a main, and a dessert. The new menu is posted each day on Instagram, and orders can be placed online and picked up.1 |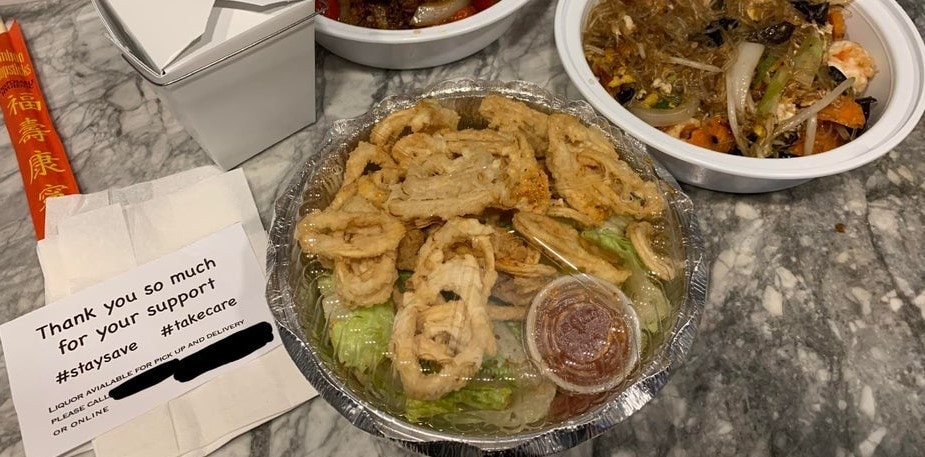 Handwritten notes, like the above example from Reddit, add a lovely, personalized touch to delivery orders. 
Your establishment is likely competing with other establishments that offer customers coupon codes, business cards, and thank-you notes with every meal. Whether in personal life or in business, though, a handwritten letter or thank-you note always feels special, timeless, and personal. 
The Bank of North Carolina, Casper, Delta Airlines, and plenty of other successful companies across industries leave handwritten notes to customers that are but a few sentences in length. When customers receive a personalized note, they instantly feel connected to the brand.
Let your customer know you appreciate their business and thank them for showing support for HoReCa. Encourage them to enjoy their thoughtfully prepared food.
3. New Pushes For Sales And Promotions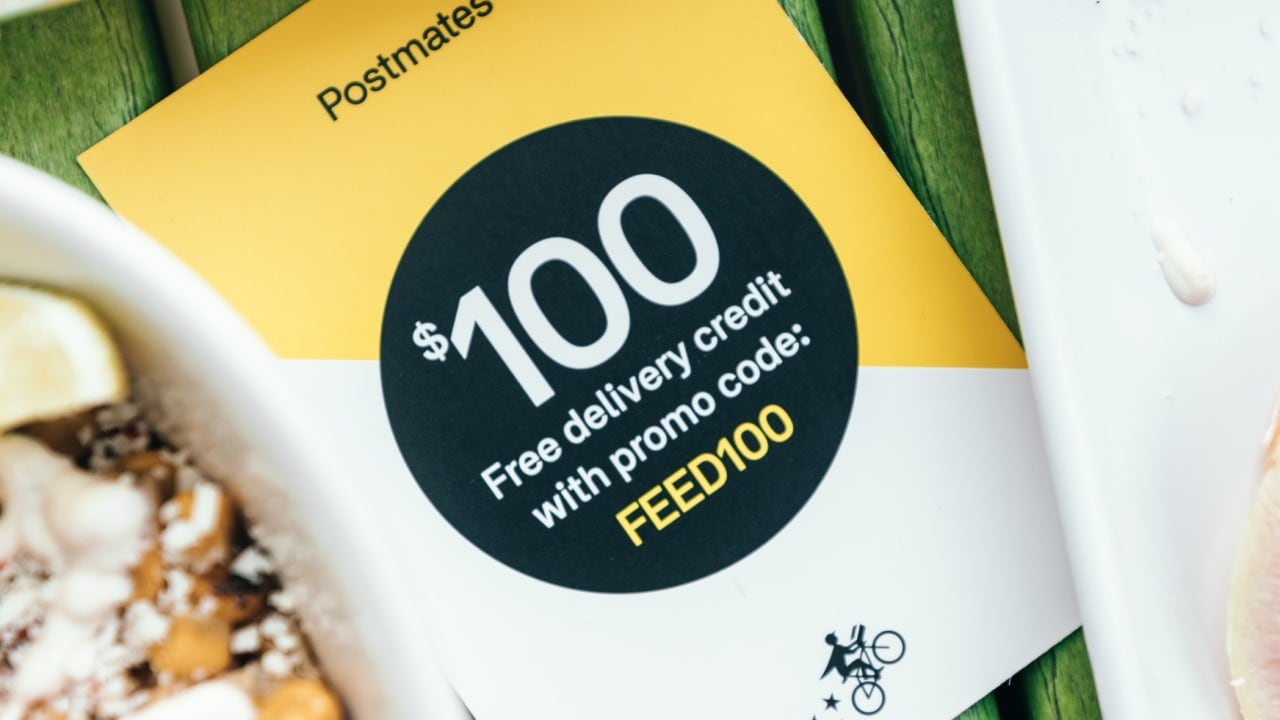 All restaurants are doing more promo right now. Here's how to introduce more business promotion into your food delivery service:
Reach customers through multiple platforms to let them know about your promotions and discounts. Think email newsletters, social media channels, your website, and on-site.2
Consider introducing a takeout happy hour. Check your local regulations to find out if restaurants and bars can provide alcoholic beverages in to-go containers. Then offer specials on any alcoholic drinks ordered during happy hour.
Create takeout lunch specials. If you're less busy during lunchtime, create special lunch items that are significantly discounted to bring in customers.
Show your customers you care by developing a more personalized relationship with them. Offer coupons for upcoming visits to let them know you'd like them to come back, and include a free gift, like a small dessert or a simple pen, to show your appreciation.3
If you want some promo ideas that are a little more creative, check out this free download: 5 Creative Promos for your Food Delivery Service.
4. Delivery Trucks to You (like Taco Truck Rental)

COVID ushered in a new era of outdoor hosting, catering, and events. Weddings, holiday events, and office get-togethers are all being held outside. Food trucks are the key to making these events successful.
A taco truck or burger truck is an easy, bring-the-restaurant-to-you solution that many are opting for. If you've ever considered tapping in a taco truck rental, now is the time. According to Google tools, search volume for the term "tacos" yielded 1 million average monthly searches, while "taco truck" yielded 90,500 average monthly searches. 
Price-wise, food trucks can range in price from $15,000-$100,000, but it can be a good long-term investment for our new world of convenience.
You might also consider introducing a cloud, dark or virtual kitchen to reach more customers. To learn more about these innovative commercial kitchen options, check out this article.
5. Virtual Cooking Classes Paired with Delivery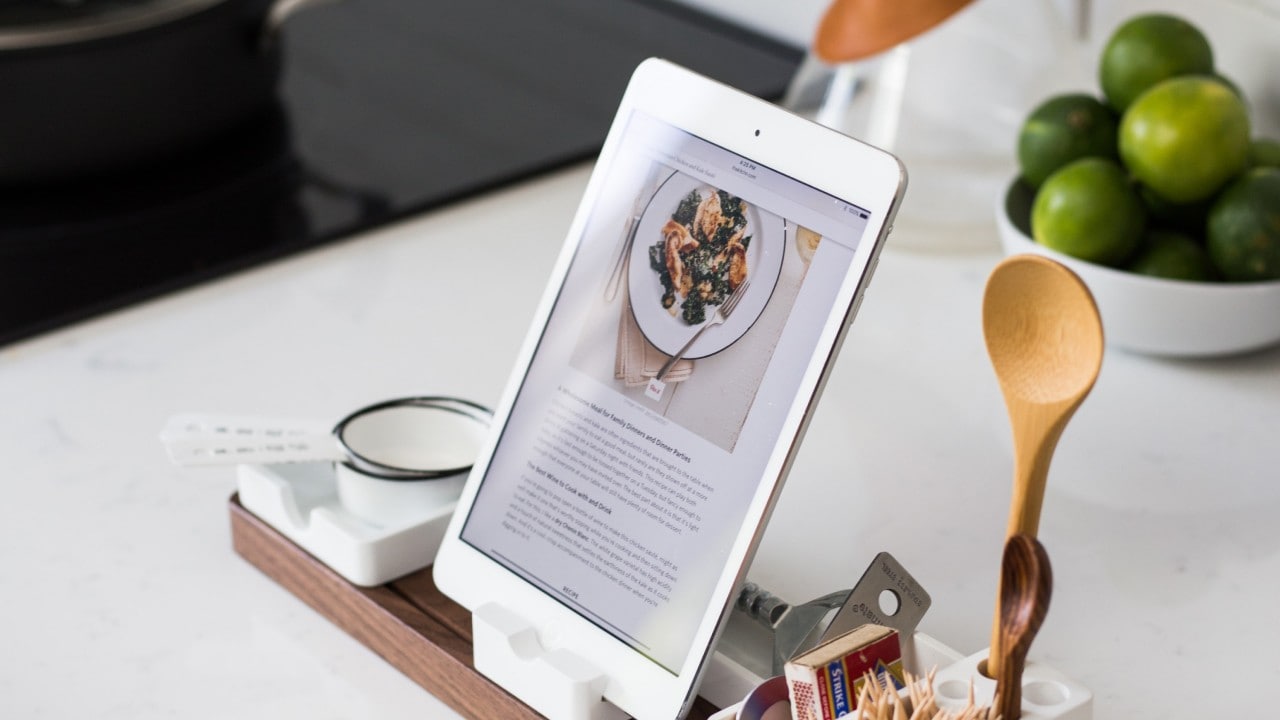 Virtual classes are more popular than ever, including virtual cooking classes on Zoom. Many restaurants have found a way to utilize virtual cooking classes:
Customers pay upfront for the class and all of the ingredients.
The ingredients and class link are delivered to the customer's door.
One of the restaurant chefs can teach the class live over Skype or Zoom.
Customers learn how to make meals like the ones from their favorite restaurant.
With virtual cooking classes and delivery, customers feel more bonded to the restaurant. They get to know the chef, the ingredients and the cooking methods. 

6. Driverless Cars for Delivery
We might still be a ways out from this concept becoming a routine facet of our lives, but driverless cars for food delivery are an excellent entrypoint to the autonomous vehicle phenomenon.
Nuro, a robotics startup, plans to start its driverless delivery operations this year. Autonomous vehicles mean safer and more affordable deliveries for restaurants. Foodservice businesses will also have the capacity for more deliveries.4
Nuro has conducted trials with Domino's, Kroger and Walmart. Other companies, including TuSimple and Waymo, are also leading the charge in the self-driving car industry, with Waymo being the sector's presumed frontrunner.5
Food businesses, especially those partnering with applications like Postmates and Grubhub, should look out for driverless delivery options coming soon.
7. Delivery Tracking Abilities
When customers order online delivery food, they like to be able to track their deliveries from their phone or computer. It has become much easier over the years to install a GPS tracking system and sync it with your delivery operations.
Here are some reasons why you should incorporate tracking with food delivery:
Restaurants can learn how to create more efficient routes for their drivers.
Food delivery tracking saves fuel and reduces time-waste.
Tracking improves the customer experience and allows them to plan better.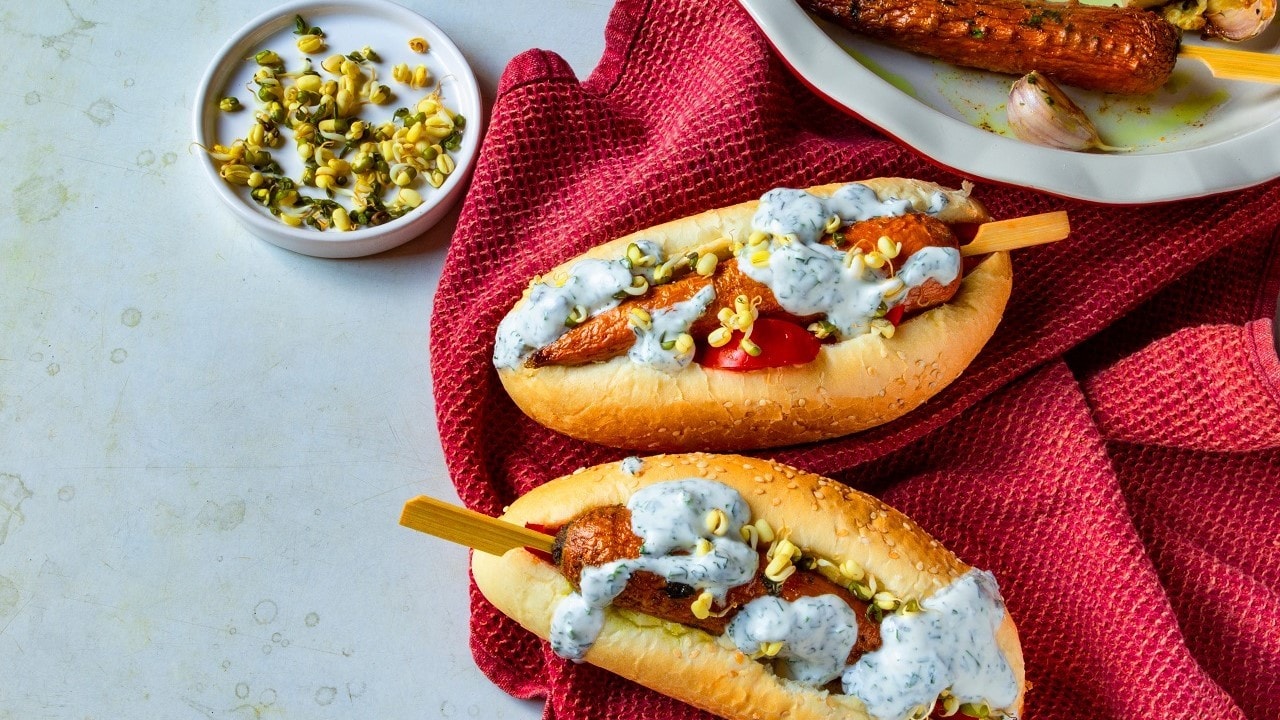 Customers don't just want food delivery options – they want healthy takeout ideas and the best healthy delivery meals. 
Pizza Hut became the first national pizza chain to partner with Beyond Meat and introduce plant-based pizzas across the country, and Burger King, Carl's Jr., and White Castle have all partnered with Impossible Foods to create plant-based burgers.
Whether you choose to create meatless recipes that taste like the real thing, or meals that are overflowing with filling plants and legumes, plant-based options are essential in 2022. The number of vegans and vegetarians continue to grow, and when friends all order together, they're going to choose a restaurant that caters to all of their dietary needs.6
 

9. Brunch Basket and Breakfast Delivery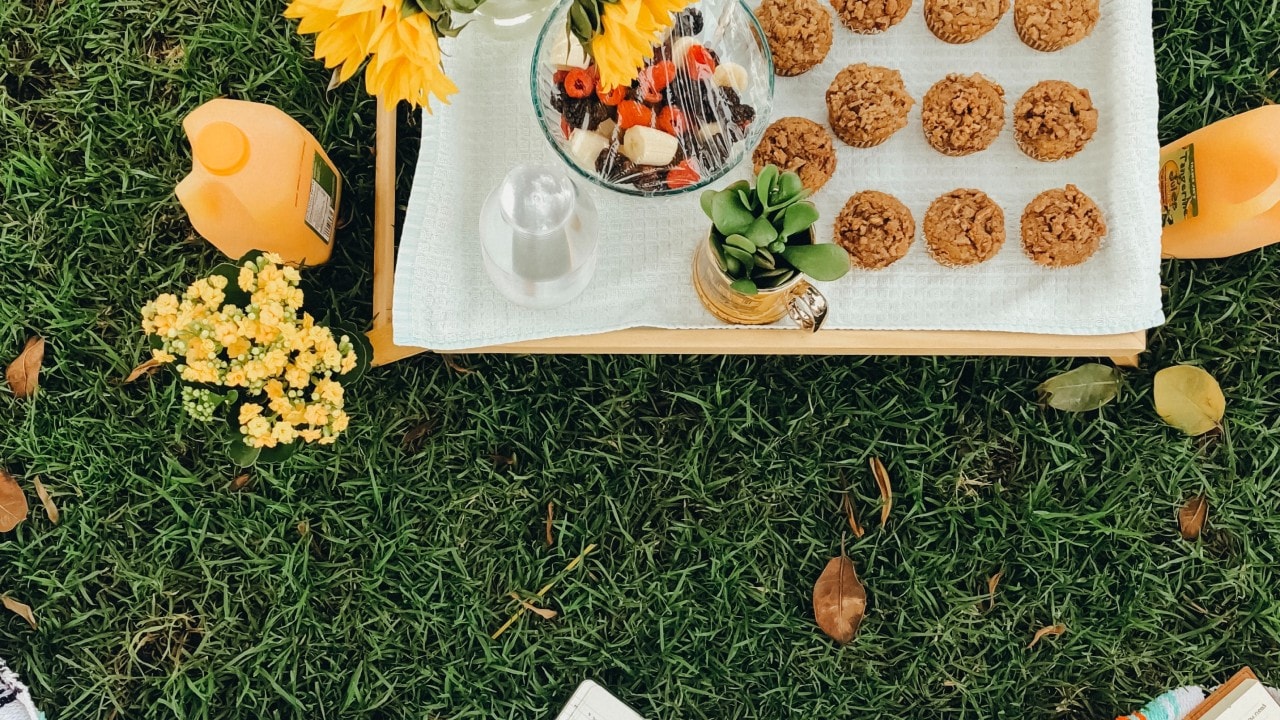 Brunch and breakfast delivery has also grown over the past year. Many local cafes are providing breakfast delivery with notable menu items like Brown Butter Avocado Smoothies and French-inspired croissants and pastries.
Breakfast is one of the highest-profit meals to serve at a restaurant, but since check prices are generally lower, it is worth doing your research before offering breakfast delivery or brunch baskets. You might ask:
Does the restaurant have traffic in the morning?
Do other restaurants in the area serve breakfast?
Can you offer to-go boozy brunch classics like mimosas and bloody mary's to fill out pricing?
What breakfast menu items have been successful for other restaurants?
You can build on the brunch basket idea, too – design family meals, picnics etc. for your customers, giving them an experience rather than just a meal. Some restaurants are also providing cute pre-assembled items like mason jar salads or canned cocktails. It doesn't have to be elaborate to brighten customers' days.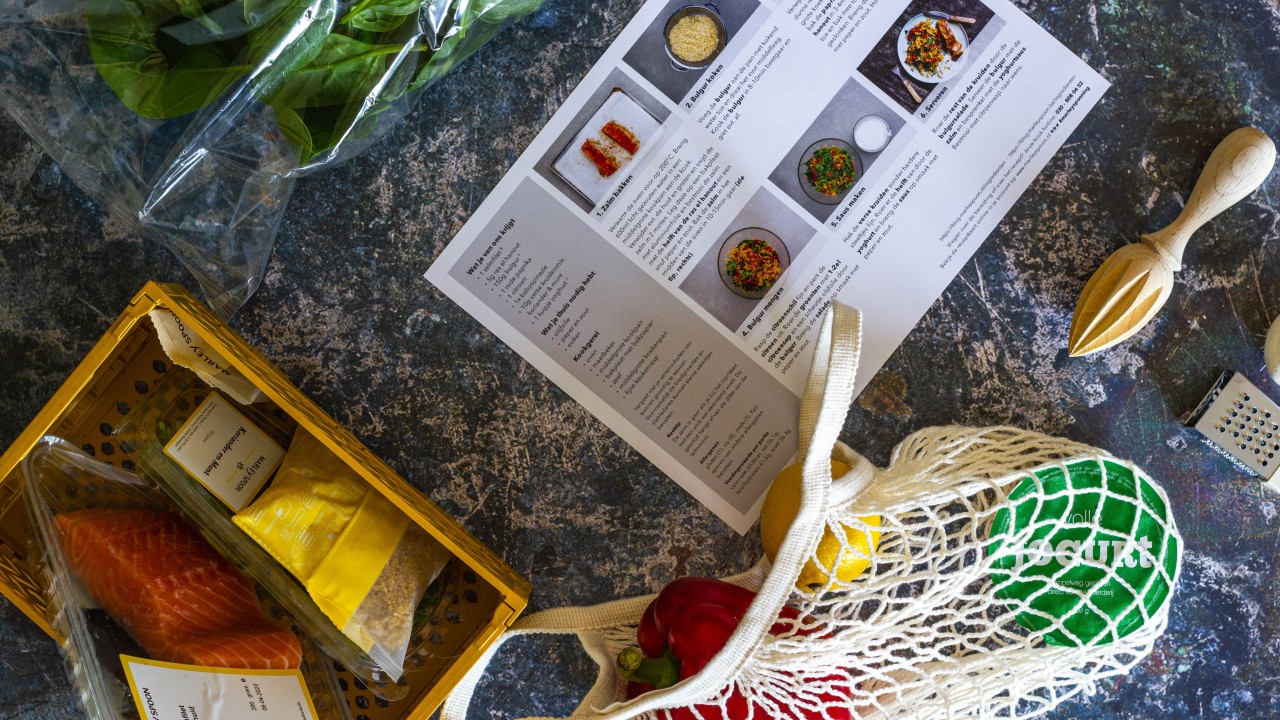 Take-and-bake pizzas aren't the only item in this category.
Customers looking for healthy takeout ideas or delicious food delivery options love take-and-bake kits of all shapes and sizes. Here's why:
Customers are able to save some money if prices of take and bake are slightly lower than already prepared meals.
Customers can have a cooking experience, just for themselves or with family and friends.
Customers may enjoy learning how to assemble their favorite restaurant foods.
This makes customers feel as if they are 1) saving money and 2) having a cooking experience with their families or loved ones.
For example, Taquiza sells taco toppings by the pound, and Stanzione 87 sells DIY pizza kits with everything you need to make pizza at home.
Innovate and Inspire with your Food Delivery Services
Whether you want to make some big changes like food delivery by parachute and drone, or you want to make some small tweaks like offering a fine dining or plant-based delivery menu, you're well on your way to elevating the customer experience.
Food takeout delivery isn't slowing down anytime soon, even post-pandemic. But now is always the time to make innovative changes for greater customer satisfaction and for your own continued success.7