Knorr® Professional bases deliver limitless flavor, with the clean ingredients guests are looking for and consistent performance you can trust.
Add rich flavor and aroma to your menu items while minimizing kitchen prep time. Designed by chefs for chefs, these liquid bases offer a faster, more flavorful alternative to paste bases. The base instantly dissolves when added to boiling water, creating a delicious, aromatic broth that closely approximates a from-scratch recipe.
Knorr® Professional Liquid Concentrated Bases

Deliver versatility, scratch-like cooking and exceptional flavor, color and aroma—with shorter prep time and greater flexibility. Use them as stock for a hearty stew, or as a starting point for a rich gravy. Ideal for restaurants, catering services, and other fast-paced kitchen environments, this base brings premium quality and outstanding efficiency to any culinary establishment.  
Contains no artificial flavors, colors, or preservatives
Gluten free, dairy free and no MSG added*
Meets our highest nutritional standards for sodium
Shelf stable
 
Ideal for:
Soups/broths
Finishing sauces
Marinades
Brining or Glazing
Flavor Enhancer
*Except those with naturally occurring glutamates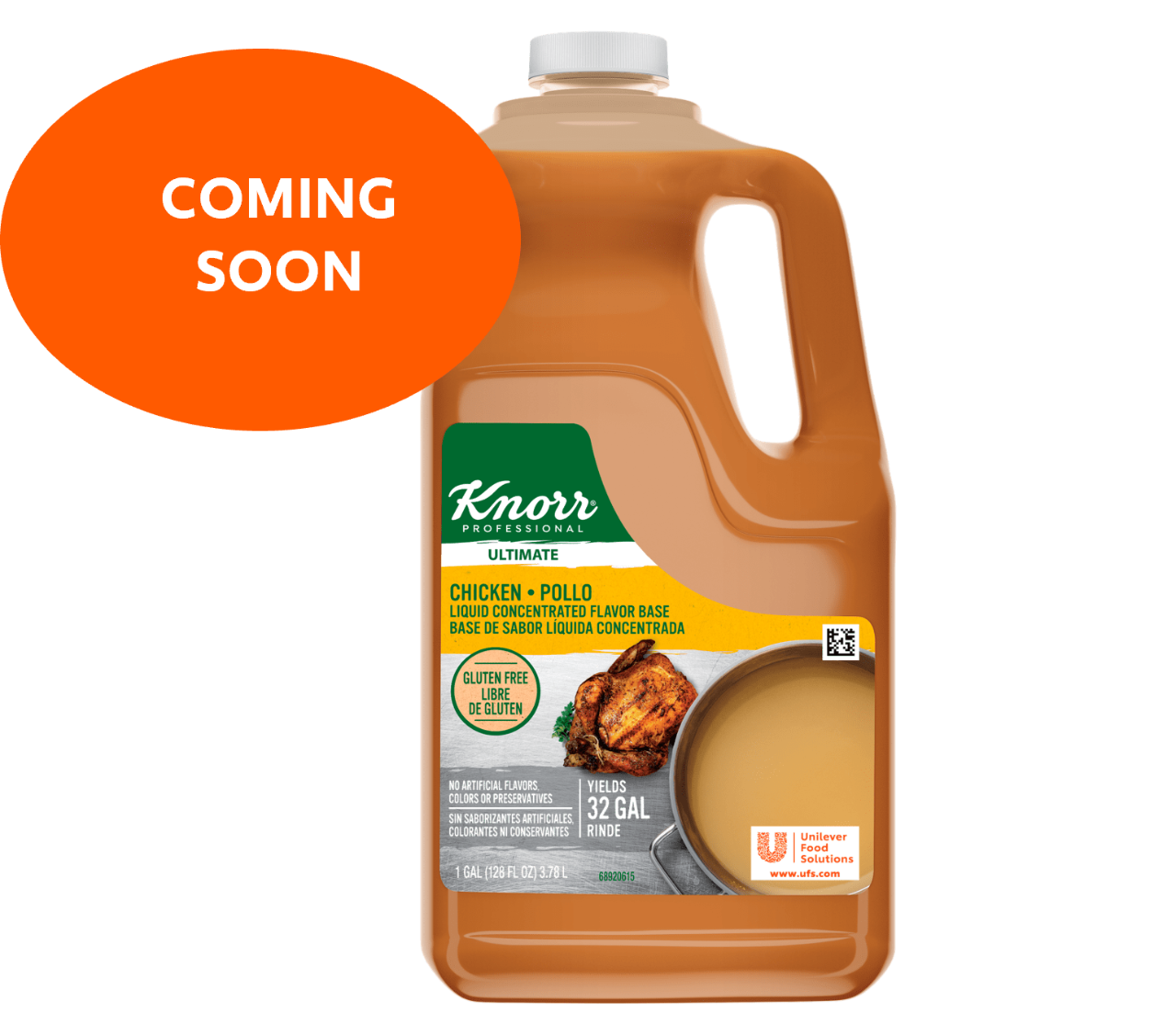 Knorr® Professional Chicken Liquid Concentrated Base 1 Gallon
Knorr® Professional Chicken Liquid Concentrated Base delivers closest to scratch flavor and now comes in a bulk easy-to use format to support your operations of scale.
Grip handle for easy dispensing.
Yields 32 Gallons
Sign up for our newsletter to be notified on the launch date and get 10% off through food service direct .