Lipton® Herbal Variety Pack - 10041000001373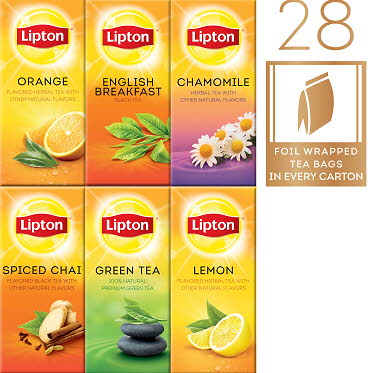 Preparation
Place one tea bag in a cup or pot. Pour in fresh boiling water. Brew between 3 to 6 minutes, based on variety and desired strength. Remove tea bag. Sweeten to taste.
Tips
One bag per cup. Optimum temperature tasting is 60 - 70 degrees C. (140 - 158 degrees F)
Benefits
Tea is one of the most widely consumed beverages in the world. It is soothing, relaxing, refreshing, thirst quenching, invigorating and healthy. Brewed tea contains no fat, salt or carbonation. Feel good choosing a tea from a company that is committed to maintaining the goodness of tea.