Malaysian cuisine is a diverse and complex mix of influences from all over Asia. Dishes include satay, which is skewered grilled meat and sauce, as well as spit roasted pig and sambals – a spicy chilli-based condiment. Street food ranges from fresh coconut to laksa, and many more delicious spicy dishes.
The Cuisine of Malaysia
01:04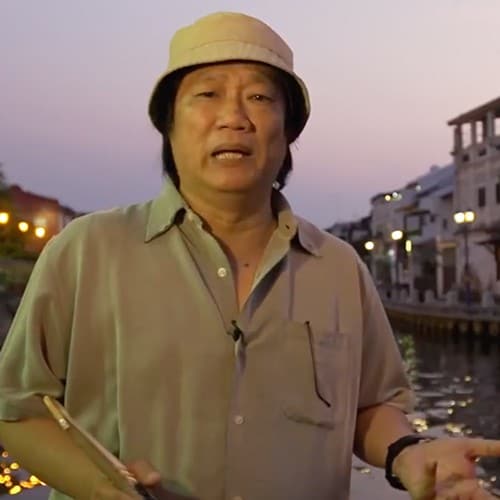 Local Expert
K. F. Seetoh, is a prominent food consultant, photographer, writer and television host, best known for creating the popular hawker food guide Makansutra. He introduces us to Malaysian cuisine and gives us an insider's tour of Malaysia's home-style kitchens.