Merguez
This is a variety of sausages from North Africa. It's long, thin and tastes distinctly of North Africa, thanks to the harissa, paprika and other spices with which they're made. The meat is always either beef or lamb.
 
Berbere
Berbere is one of the fastest growing African flavors on menus.* From Ethiopia and Eretria comes this intriguing chili and spice blend, featuring a range of exotic spices such as ginger, cardamom, garlic, nutmeg and others.   
 
Moringa
This new superfood has a highly nutritious profile and powerful anti-inflammatory, antioxidants as well as tissue-protective properties.* Many are touting it as the next kale—or its replacement.
 

Marcus Samuelsson at Red Rooster uses berbere spice over minced raw beef in an Ethiopian tartare dish and on a ricotta dish with chunks of sweet pineapple.  
 

How to Incorporate African Flavors Into Your Menu
Morroccan-Inspired Chicken Sandwich
Our chefs suggest trying grilled chicken with cinnamon, topped with field greens, apricot jam and ricotta.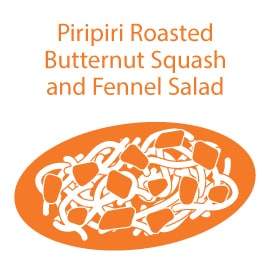 Piripiri Roasted
For a side item or full entrée consider piripiri roasted butternut squash and fennel salad with orange blossom dressing.
*Ethnic Cuisine, Datassential, January 2018 
*MindBodyGreen.com; "10 Powerful Benefits Of Drinking Moringa Every Day"