Pot Au Feu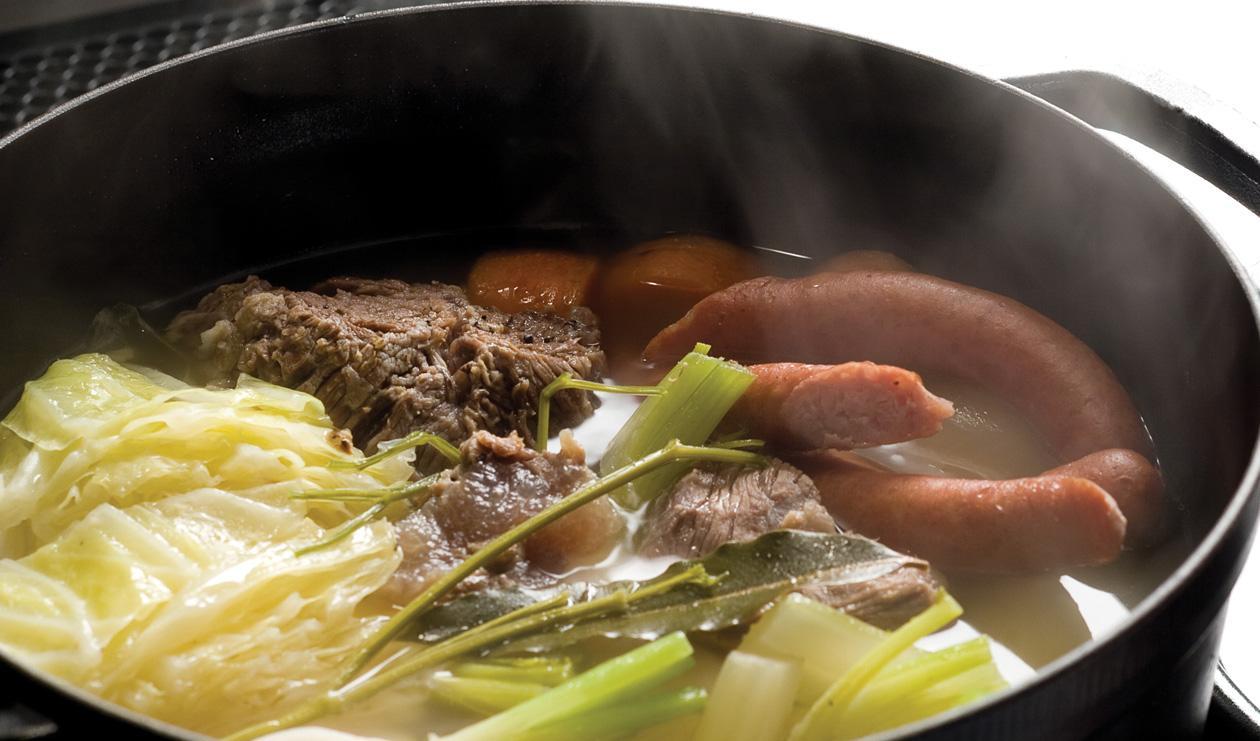 Ingredients
To Prepare
Beef Short rib or Chuck roast

3 lbs.

Garlic cloves, crushed

2 each

Peppercorns, crushed

0.5 tsp

Cabbage rounds, blanched

8 pc

Leeks. 4-in. pieces split, blanched

4 pc

Broccolini, blanched

4 pc

Celery, 2-in. bias cut, peeled and blanched

8 pc

Pearl onions, peeled and blanched

12 pc

Parsley root, peeled roll cut, blanched

12 pc

Cauliflower, florets, blanched

4 pc

Rutabagas, large dice, blanched

4 pc
Preparation
To Prepare

Place beef in pot with water, bring to simmer.

Skim off any scum, add garlic, herbs, bay leaves, peppercorns and Knorr bases, bring back to simmer.

Simmer until beef is tender about 1½ minutes.

Remove beef, keep warm and strain broth.

Place into clean pot, add potatoes and cook. When potatoes are almost cooked, add other vegetables.

When all vegetables are tender, adjust seasoning.

Divide short ribs into 4 bowls, divide vegetables as well into the 4 bowls.

Pour about 1 pint of boiling broth over and serve.