Chicken Banh Mi
Marinated chicken topped with carrots, cucumber, basil, mint and jalapeño.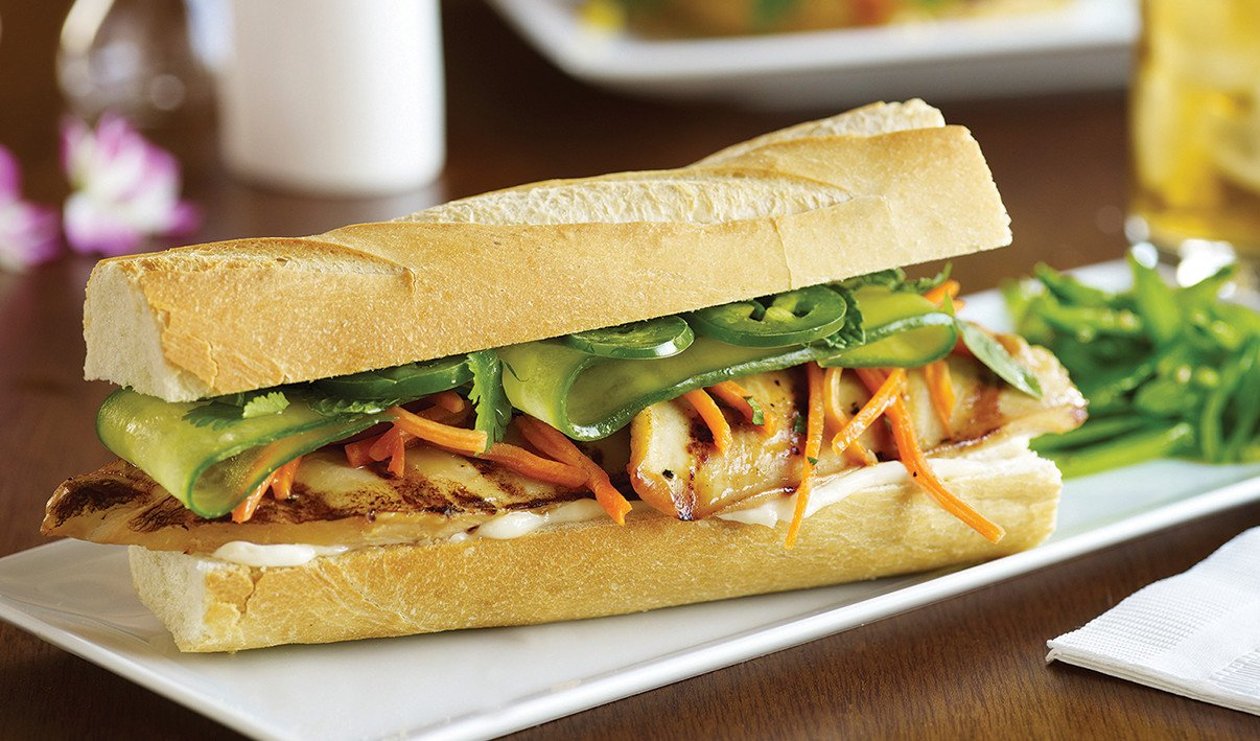 Ingredients
Prepare Sandwich
Jalapenos, sliced (optional)

2 each

Cucumbers, seedless, sliced longways

Daikon and carrots, shredded and pickled

1 lb

Chicken Breasts, prepared

10 each
Prepare Chicken
Ginger, chopped fresh, grated

1 T

Chicken breasts, skinned, boned and flattened

10 each
Preparation
Prepare Sandwich

Spread baguettes evenly with mayonnaise.
Top with chicken breast (sub recipe below), carrots, cucumber, leaf or basil, mint and jalapeno, if desired. Serve immediately.

Prepare Chicken

Marinate chicken in sugar, soy sauce, fish sauce, ginger and garlic about 2 hours.
Grill chicken.